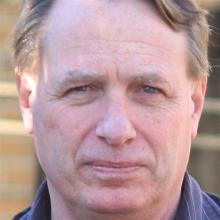 The Clutha District Council expects to write off an outstanding loan of nearly $35,000 for rural fire equipment.
In January it was reported Fire and Emergency NZ (Fenz) owed $1,162,591 to Otago's five councils: Waitaki, Clutha, Central Otago, Queenstown-Lakes District and the Dunedin City Council.
In April, Fenz chief executive Rhys Jones said it was the organisation's understanding that all Otago fire authority loans would be written off by the region's councils, as agreed by the Otago Mayoral Forum in 2014.
During a Waitaki District Council meeting in mid-April, Cr Jim Hopkins described Mr Jones' reasoning as "superficial", saying the council was "kiss[ing] goodbye to the thick end of $300,000".
Waitaki's Otago Rural Fire Establishment loan was $285,145, which it agreed to write off at the meeting.
Although no final decision had been made by Clutha District Council, it was likely it, too, would write off the loan of $34,491.71 owed to it by Fenz predecessor the Otago Rural Fire Authority (ORFA), Clutha District Council chief executive Steve Hill said.
The loans arose when ORFA was established in 2014 through the merger of six rural fire authorities. The Otago Mayoral Forum decided loans would be the easiest way to recognise the transfer of assets.
When Fenz superseded ORFA in July last year, it took on its assets, rights and liabilities, including the loans and associated rural fire equipment.
Although it appeared as a loan in Clutha's books, the equipment to which it related remained in the district, for the benefit of residents, Mr Hill said.
To that extent, the situation was "unchanged" from the days of the council's responsibilities to ORFA.
"This [rural firefighting support] was always a legacy council activity, hence the original acquisition of the equipment. As long as we ensure this equipment remains in the Otago region and there no negative impacts on the level of service, the situation would be no different to the old ORFA arrangement."
Mr Hill said he expected a "conversation" on the matter to be held with Fenz soon.