CNZM
Owen Poole
Wanaka
For services to the meat industry
Retired red meat sector leader Owen Poole describes his recognition in the Queen's Birthday Honours as a ''rare privilege''.
''I'm humbled ... It was a surprise,'' Mr Poole (68), who has been made a Companion of the New Zealand Order of Merit, said.
The red meat industry was a ''vital component'' of the New Zealand economy, providing incomes for thousands across the supply chain and billions in foreign exchange earnings for the benefit of all New Zealanders. It was good to have the sector's endeavours and contribution recognised, he said.
Mr Poole's involvement spanned five decades, beginning as an office boy at Southland Frozen Meat in Invercargill and ending as chairman of Alliance Group, the world's largest processor and exporter of sheep meat.
After working his way up to chief executive of Southland Frozen Meat in 1984, he resigned the following year, following a disagreement in principle over strategy when the company was taken over by Challenge Meats.
After a five year hiatus, he received a phone call asking him to assist with the integration of Alliance Group and Waitaki International. The company had suffered severe financial losses and he developed plans to restore the company's cash flow and profitability.
While he was chief executive of Alliance Group from 1995 to 2005, the company's turnover increased from $864 million to $1.095 billion, shareholders' funds more than doubled and interest bearing debt was heavily reduced.
In 2008, he returned to the company in a governance position, as an independent director and subsequently chairman, before retiring from the board in 2013. He had also previously held directorships of various other meat and farming organisations.
Mr Poole was enjoying his retirement in Wanaka, spending time with family, gardening, travelling, fishing and reading.
Asked whether he missed his involvement in the sector, he said, while he still followed it in the media, he was ''good with it''.
''I've moved on, I think. I had over 40 years in the business - it's a long time; there's other things,'' he said.
ONZM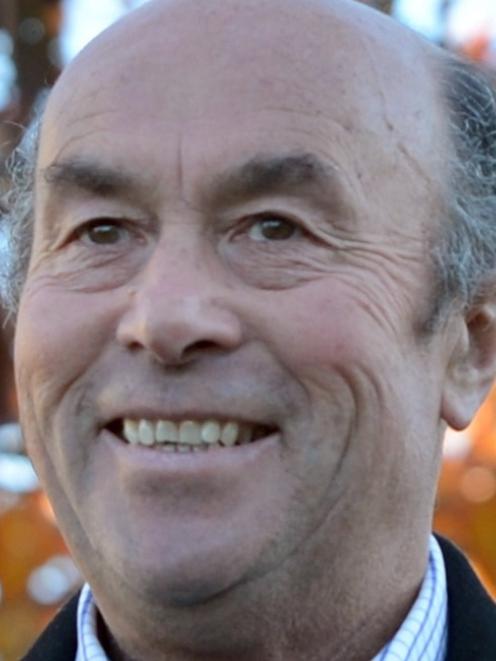 Edward Ellison

Dunedin
For services to Maori and conservation
As a much younger man, Edward Ellison was committed to his land; farming it, nurturing it. But that wasn't enough for his father.
His father told him his marae, and its people, needed nurturing too, and that his son needed to take on that responsibility.
At the time, there had been no Treaty settlements and Otakou marae sat at the end of Otago Peninsula, barely registering in the day to day bustle of Dunedin life.
But Mr Ellison heeded his father's message, became involved in the earliest stages of Ngai Tahu's Treaty of Waitangi settlement and ended up being a driving force in a process that has changed and empowered both his own marae, and Ngai Tahu as a whole.
He represented the marae at a tribal level, and when the first round of negotiations with the Crown failed he was part of the shift to what became Te Runanga o Ngai Tahu (Tront), Ngai Tahu's governing council.
''To be honest, I used to pinch my skin to be alive and involved at those privileged stages. Generations before us had worked for it without much success really, because the tide wasn't with them.''
When Treaty negotiations were finally concluded in 1998, Mr Ellison was the deputy kaiwhakahaere (chairman) of the council, and had cemented his reputation as a passionate, hard working figure.
Mr Ellison also spent many years championing conservation issues, working with the Otago Conservation Board in the early 1990s, the New Zealand Conservation Authority from 1996 to 2004, the Queen Elizabeth II National Trust from 2006 to 2011, as a Resource Management Act adviser since 1991 and, more recently, an RMA commissioner.
The only thing that had slowed him down was a 2012 heart attack. His subsequent 18 months of rest saw him refocusing his work on the 240ha family farm, where 2000 sheep and the occasional herd of cattle graze at the end of Otago Peninsula.
''It's hard work, sheep farming, but it keeps me fit and grounded. You get home and get out on to the farm - it keeps you down to earth.''
Mr Ellison said he couldn't have achieved anything without the support of his wife, Alison, his two children and three grandchildren.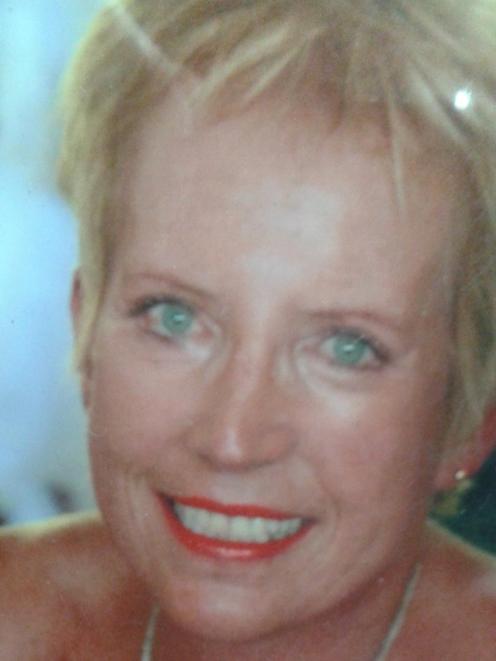 Donna Lesley Neill
Formerly Dunedin, now Christchurch.
For services to Victim Support
Donna Neill (63) began her involvement with Victim Support in Dunedin as a victim adviser from 1993 to 1997.
As the first courts victim adviser in Dunedin, she delivered training sessions to police staff - both front line and supervisors - on how best to deal with the needs of victims.
She was Otago Victim Support district manager from 1997 to 2004. In the role, she recruited and trained volunteers to provide a 24/7 callout service to the public and personally covered shifts when volunteers were not available or further volunteers were required.
She was the Canterbury Tasman district manager from 2004 to 2010 and South Island regional manager from 2010 until her retirement in 2014.
Ms Neill contributed significant amounts of her time to co ordinating support for those affected by the Christchurch earthquakes, as well as the Pike River mine disaster. In 2012, she worked with the Pathway Trust to develop a post sentencing restorative justice service, which has been successfully implemented in the Canterbury area.
She contributed to the development of a service for families bereaved by suicide.
Victim Support is an independent incorporated society that provides a free community response to help victims of serious crime and trauma.
She said was ''shocked'' and ''very humbled'' by the honour.
''You do what you do and you don't do it to get an award,'' she said from Christchurch yesterday.
Dr George Ngaei
Invercargill
For services to health and the Pacific community
Dr George Ngaei's initial two year posting to Invercargill led to a lasting contribution to medicine and the Pacific community. Born in the Cook Islands and educated at the University of Otago, Dr Ngaei was lured south in 1976 after completing medical training in Glasgow on a Commonwealth Scholarship.
''Southland wasn't on the radar but I was talked into a temporary job. After a couple of years I reflected on it and I was enjoying what I was doing and I'm still here,'' Dr Ngaei said.
He was initially appointed to Southland Hospital to both establish an endoscopy and colonoscopy service and set up undergraduate and postgraduate teaching for surgery.
This work allowed Southland Hospital to treat surgical patients instead of transferring them to Dunedin at a time when Dunedin was reducing its number of surgical beds.
After that his roles and influence expanded.
He was an elected member of the New Zealand Committee of the Royal Australasian College of Surgeons from 1986 to 1994 and was instrumental in supporting Pacific Island surgeons.
In 2002, he established a Pacific Island Specialist Nursing Service in collaboration with the Pacific Island Advisory and Cultural Trust and has been its chairman since 2007. Several years ago the consultant surgeon moved into private practice, which allowed him to spend time pursuing his other great love - fishing.
''I fly fish in Southland and game fish in the Cook Islands, where I own a Stabicraft game charter boat called Bobimarie. Many Otago and Southland visitors have been on it and, I understand, caught fish.
''I go to the Cooks regularly - supposedly to have a holiday and do some fishing but it doesn't work out like that. I get involved in surgical affairs there and even fishing politics. It's a good mix.
He paid tribute to the support of his wife Bobi and children Michael, Hannah and Louise. He also has three grandchildren.
MNZM
Colleen Bond
Gore
For services to netball
Netball South match officials development officer Colleen Bond, of Gore, said she was humbled by the recognition of her contribution to the sport of netball.
She described the work she does in simple terms.
''You're trying to help people to be the best that they can be.''
The success she has had from her work on the ANZ umpiring panel and developing Gore's reputation as a heartland of netball umpires in New Zealand was due to ''a lot of people and a lot of netball centres''.
''It's not just me, it's the people that I've worked with, the people that have helped me and supported me, and the opportunities that I've been given,'' she said.
''I've just loved trying to develop more and help more people to do what I've done.''
Mrs Bond chose not to reveal her age, but in 1989 she was named among New Zealand's best umpires.
After secondary school Violet Lynch, QSM, of Gore, who died last year, told Mrs Bond that the whistle ''might work'' for her.
Her first appointment, going with the Silver Ferns to umpire in England when she had never left the country before nor officiated in a test match, was a highlight of her umpiring career, as was going to Jamaica for the 2003 World Championships as an international umpire.
''New Zealand won the gold medal there, but it really wasn't about that; it was about me getting to go to a world championships to umpire,'' Mrs Bond said.
She has done most of her umpiring out of Gore at the Eastern Southland Netball Centre.
She was the first umpire to get an international umpire award in Southland and Otago.
Umpires Alison Cormack, Bobbi Brown, Jonathan Bredin, and Kristie Simpson have since all come out of the Eastern Southland Centre in Gore.
The talent in umpiring that came from Gore was ''quite strong'', Mrs Bond said.
''We really look after and identify the young talent and nurture them. I think we share a lot among ourselves. We really encourage each other. We're there for them. And we just want them to do really well.''
Trevor Frank Daley
Invercargill
For services to music
Musician Trevor Daley says he is ''honoured [and] a bit humbled really'' to receive a Queen's Birthday honour.
''[But] it's nice to see that music gets some acknowledgement, as music is a big part of everyone's lives,'' he said.
A lot of the music, groups and shows he was involved with also involved others, he said.
''I have to thank all those people I have worked with.''
Mr Daley has been active in the Southland music scene for more than 40 years, both as a musician and owner of a music shop.
Among many roles, he has been president of the Southland Musicians' Club since 1976, chairs the Invercargill Performing Arts Centre steering committee and is a member of the Southern Institute of Technology's School of Music advisory committee.
He founded the Southland Entertainer of the Year and Southland Music Awards in 1987, organising the show until 2002.
He established the Southland Guitar Legends show and has produced it for the past five years, was a founding member of the Southland Rock and Roll Hall of Fame committee in 2002 and was inducted into the hall in 2006.
He is also the entertainment co ordinator and stage manager for the New Zealand Cancer Society's Relay for Life event.
Some of his highlights over the years were the Southland Musicians' Club and the Southland Rock and Roll Hall of Fame, he said.
''[It is] just the fact the muso club is still going after all this time. And I am proud the Rock and Roll Hall of Fame is still going strong. This is the only province which is still doing that.''
Seeing young musicians learn and develop their talents was also a highlight, he said.
''I hope I have been of some influence on the younger musos.''
David (Dave) Ernest Albert Hill
Weston
For services to Paralympic sport and health
A pioneer of Paralympic sports, Dave Hill was ''very, very surprised and pleased'' with his award.
He was made a Member of the New Zealand Order of Merit, which recognises not only his contribution to the paralympic movement, but also to welfare through his work with the Salvation Army and health since being diagnosed with superficial siderosis from a virus.
He was nominated by a friend from Nelson, who came to stay with Mr Hill and his wife Trish only a few days after he had a letter from Government House about the award.
''I told him off - he just laughed,'' Mr Hill said about his nominator.
Along with his wheelchair athlete wife, Mr Hill (63), of Weston, has been involved in supporting, promoting and organising events for the disabled since he was a founding member of the Paraplegic and Physically Disabled Association (now Paralympics New Zealand) in 1973.
That involvement has been at both a national and international level, and only ended after he became ill and then disabled as a result of a virus he contracted while on a 1991 fundraising trip Mrs Hill undertook in her wheelchair from Bluff to Whangarei.
Despite that, in 1992 he was chef de mission for the New Zealand team for the Barcelona Paralympics. He managed to pass fitness tests, although found it a struggle while in Spain.
From the virus he has superficial siderosis, a rare disease of the brain resulting from chronic iron deposition in neuronal tissues which causes bleeding.
He created a newsletter and plain language website for the illness to establish a global information and support network.
Mr Hill helped fundraise for the North Otago Paraplegic Club rooms in Oamaru and arranged the building of a hot mix track for wheelchair sprint and slalom race training.
One unusual fundraiser involved having the Regina confectionery company make pineapple chunk wheels to help raise funds to send racers to the 1981 Japan Wheelchair Marathon.
He was involved with New Zealand teams to England in 1987, Seoul in 1988, Barcelona in 1992 and the 1990 Commonwealth Games in Auckland, where he organised the first wheelchair race demonstrations, which have been part of all games since then.
Norman Edgar MacLean
Invercargill
For services to obstetrics and gynaecology
Dr Norman MacLean describes himself as a ''reluctant honours recipient''.
He estimated he had helped deliver more than 8000 babies in a career spanning almost 40 years, but said caring for mothers and babies was a team effort.
''I never felt any more important than anyone else in the team.''
Brought up in Winton, Dr MacLean (69) trained at the Otago Medical School and decided early on to specialise in obstetrics and gynaecology.
He practised in Invercargill for more than 30 years before retiring from clinical work five years ago, but continued his role as a lecturer and examiner at the Otago Medical School until 2013.
From 1995 to 2005 he was head of the women's health department at Southland Hospital, as well as clinical director of obstetrics and gynaecology and chairman of senior medical staff.
Over the years, he has sat on several trusts and committees and retains an involvement with youth, parent education and community activities in Invercargill.
Dr MacLean is well known for his opposition to abortion. He is a life member of Voice for Life New Zealand and patron of Right to Life New Zealand. Locally, he is part of the small group which protests outside Southland Hospital weekly.
He said while other medical professionals were divided on the issue, his view was abortion was wrong unless the mother's life was at risk.
''As an obstetrician I have an understanding of life before birth. When I worked in the UK [early in my career] I saw social abortions performed frequently, and that decided my position.''
Dr MacLean said he had enjoyed obstetrics and gynaecology, even though the hours had been unpredictable and the responsibilities heavy.
''It is highly rewarding being involved in new life and knowing you can make a difference to mother and baby.'
Roderick Duncan MacLeod
Auckland
For services to hospice and palliative care
Auckland palliative care physician and researcher Prof Roderick MacLeod is ''absolutely delighted'' and surprised to have been named a Member of the New Zealand Order of Merit.
English born, Prof MacLeod (63) said the award also provided welcome recognition of palliative care in this country and also acknowledged the high quality of people he had worked with in teams providing hospice and other palliative care.
Prof MacLeod is a former Southlink Health Professor of Palliative Care at the University of Otago (2003 05), and has also been an associate dean at the university's Dunedin School of Medicine.
During his time at Otago University, he also served as director of palliative care at the Otago Community Hospice.
And he noted that ''first class palliative care'' was available in Dunedin through the hospice.
Prof MacLeod has lived in New Zealand since 1994 and was medical director at the Mary Potter Hospice in Wellington for nine years, while also being a senior clinical lecturer at Otago University's Wellington School of Medicine and Health Sciences (1994 2003).
Other roles have included Honorary Clinical Professor at the Auckland University department of general practice and primary health care.
For the past three years he has also contributed to palliative care at hospitals in Sydney and is Conjoint Professor in Palliative Care at Sydney University.
Over the years, he has also held several executive roles at Hospice New Zealand and has served on many advisory and steering groups involved with the Asia Pacific Hospice Network, the Ministry of Health and the Palliative Care Council.
Prof MacLeod has led or been part of 45 research topics in areas relating to terminal illness, and has published extensively and presented at many international conferences.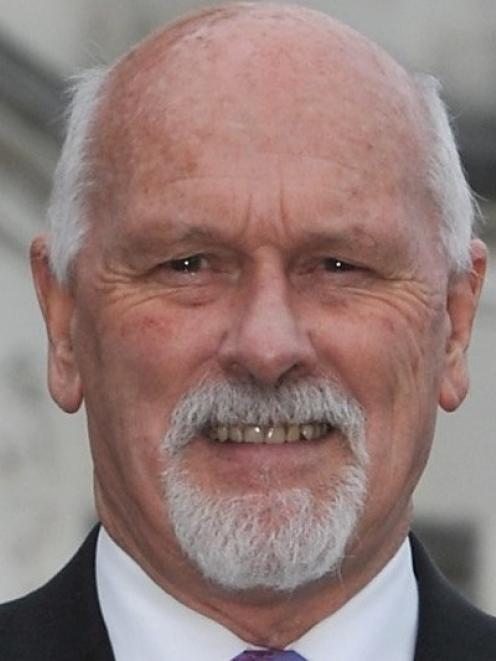 John (Clive) Rennie
Kaikoura
For services to education and sport
Receiving an MNZM for more than 46 years' service to education and sport has been a delight for John (Clive) Rennie, but the former Otago Boys' High School rector says his work is far from complete.
Mr Rennie's education career has included principalships at Rangitikei College in Marton (1986-91), Mountainview High School in Timaru (1997-2000) and Otago Boys' High School (2000-14); and he was chairman of the Otago Secondary Principals' Association, the Dunedin Secondary Schools Partnership and the Alternative Education programme for schools in the Aoraki region.
He has also spent 40 years in Rotary, working on community projects and pupil exchanges.
In addition, Mr Rennie has contributed extensively to sport in the community, including the New Zealand Secondary Schools Sports Association (NZSSSA) as a council member from 1999 to 2014 and chairman from 2007 to 2014, when he was instrumental in building a strong relationship between the NZSSSA and Sport New Zealand, which led to the Sport in Education Project.
He was also a member of the Otago Secondary School Sports Association and gave particular support to two Dunedin schools involved with the Sport in Education Project. He was also the driving force behind the establishment of a Highlanders rugby competition for Otago and Southland secondary schools.
Following a cancer operation, Mr Rennie chaired the Survivors Committee in helping to organise Relay for Life events for the Cancer Society in Dunedin between 2012 and 2014.
Despite his extensive education career, Mr Rennie continues to work in the sector as a principal for the New Zealand School Trustees Association, providing leadership and ''resolving issues of a variety of natures'' in schools.
Mr Rennie was ''chuffed'' with the Queen's Birthday Honour.
''It's great to be recognised.
''I think on reflection, I've been really lucky that I've had a vocation, not a job.''
Kereyn Maree Smith
Auckland
For services to sports governance
It's a long way from South Otago to Rio de Janeiro - but Kereyn Smith has loved the journey.
Ms Smith has been in Brazil this weekend on a ''routine visit'' to see how the country's preparations for the 2016 Olympic Games are progressing.
The first woman to rise to the position of New Zealand Olympic Committee chief executive and secretary general was ''incredibly touched'' to be recognised with a Queen's Birthday Honour.
''For me, it's a real privilege to be involved in sport and community leadership and I am grateful that organisations have believed in me and given me the chance to get stuck in and work as part of a team to make a difference.
''As a youngster growing up in South Otago, I never dreamed it would be possible to get involved in sport leadership in the way that I have, and to gain so much both personally and professionally.
''I love what I do and that's what makes this award so special to me.''
Ms Smith has held many significant roles in sports administration.
She was director of Sport Manawatu from 1998 to 1991, and spent three years as private secretary to the minister of sport, fitness and leisure before becoming senior manager and general manager of the Hillary Commission, a post she held until 2000.
From 2000 to 2011, she was chief executive of the New Zealand Academy of Sport (South Island) in Dunedin before being appointed to the Olympic role.
She has also had stints as chairwoman of Netball New Zealand and vice president of world netball governing body IFNA, was a trustee of both Forsyth Barr Stadium and the Skeggs Foundation, a member of the University of Otago Council and a director of the Highlanders franchise.
All important jobs - but Ms Smith knows her biggest task yet is delivering success on the Olympic stage next year.
QSM
Allen Birchall
Dunedin
For services to landscape architecture
Dunedin man Allen Birchall left his mark on many landscapes in Dunedin and further afield over many decades in the business.
Now retired, Mr Birchall designed and built the inner courtyard of Cherry Court Lodge (now Cargills Quality Hotel), and landscaped many private Dunedin gardens.
Projects included commercial work such as Cadbury, Palmer's Quarry Garden and Woodland Village, and public projects around the University of Otago campus.
His landscaping can also be seen at Glenfalloch Gardens, the Port Chalmers cruise ship passenger terminal, Southland Polytechnic and Dunedin and Wanaka airports. Mr Birchall planted 15,000 rhododendrons in Dunedin and founded the Rhododendrons for Dunedin Trust.
He also contributed to the community through public meetings, landscape design courses and his 1972 book Living in Landscape. Mr Birchall co founded the New Zealand Association of Landscape Designers (later known as the New Zealand Institute of Landscape Architects Inc and the Landscape Industries Association of New Zealand Inc).
Internationally, Mr Birchall oversaw the landscape design at the Pacific Harbour development in Deuba, Fiji, in the 1970s, and has designed other Pacific Island resorts.
Brian and Chris Rance
Otatara, Invercargill
For services to conservation
Brian Rance says a Queens Birthday Honour for both himself and his wife is ''pretty special''.
They had worked together for more than 20 years as volunteers on conservation and education projects in Southland and it was appropriate they were both recognised, he said.
''It was a surprise, but a thrill. It is reward for something we enjoy doing and are passionate about.''
They considered the awards also acknowledged the input of others, he said.
''The work we do involves a whole band of people. We see this as recognition for [everyone] taking part in conservation projects.''
Mr Rance works as an ecologist with the Department of Conservation and Mrs Rance runs the Southland Community Nursery and Education Centre, which they established at their property at Otarara near Invercargill.
They have been the voluntary de facto managers of Te Rere yellow eyed penguin reserve, in the Catlins, for many years, organising and leading regular planting and maintenance days and co ordinating the annual penguin counts.
They both serve on the Te Rere Reserve Advisory Committee and Mr Rance was one of the lead writers of the reserve's management plan. Mrs Rance has sourced funds to keep the project running and has organised visits for people to the reserve and educated the public about conservation issues.
She is also a representative on the Southland Ecological Restoration Network.
At their property, the couple grow native plants and Mrs Rance holds workshops on topics such as pest control, weed control, growing and cultivating plants and sustainable living. More than 1500 school children had visited the education centre since it opened at the end of 2013, Mr Rance said.
Mr and Mrs Rance were also instrumental in establishing the Otatara Landcare Group and won the Loder Cup - New Zealand's premier award for plant conservation - in 2002.