Former prime minister Bill English was checkmated by Prime Minister Jacinda Ardern in 2017 but today he is  knighted by her Government in recognition of his three decades in office.
After being appointed a Knight Companion of the Order of Merit in the Queen's Birthday Honours, he will use the title Sir William on formal occasions.
However, he hoped most people will stick to calling him plain old Bill.
His wife Mary will take the title of Lady;  Sir William said he was pleased spouses were recognised.
"For Mary, who's been in public life really for almost 30 years, it's great to see recognition of her strength and resilience for all those years and keeping our family anchored so that when we've come out of politics we are all here and together."
Sir William's knighthood is in the first tranche of honours decided by the Labour coalition Government - with Topp Twins Jools and Lynda Topp being made dames.
Sex workers' rights activist Catherine Healy, Pacific issues champion Winnie Laban, chemist and women's advocate Emeritus Prof  Charmian O'Connor and celebrated waka builder Hekenukumai "Hec" Busby  also receive titles, along with singer John Rowles.
The honours  list of 192 people is the first to feature more women than men. Ms Ardern paid particular tribute to the "iconic and incorrigible" Topp Twins, whose 30 years of performing has included TV shows, documentaries, five best-selling children's audio books and raising awareness for breast cancer.
Speaking to the The New Zealand Herald, Lynda Topp said it was a case of "the rebels getting their medals".  She said the honours were not just for the twins but for everyone who had supported them over the years.
Former prime ministers are usually acknowledged with a high honour and today's appointment means Sir William and former PM Sir John Key now both have knighthoods, with Sir John a Knight Grand Companion.
Sir William said he hoped his children would see the honour as recognition, and take some pleasure in it.
"[They've] been part of a household that has been very committed to political life and that political life has had quite an impact on the household," he said.
"Some of that has been great for the kids - they've had exposure to a lot of different people and ideas. Some has been pretty demanding at times."
Sir William laughed when asked if he was surprised to be knighted so soon after that election and given the appointment coincided with Labour's characterisation of his reign as "nine years of neglect" in its sales pitch for the Budget.
"I suppose I was a bit surprised. But nonetheless the honour is a bit bigger than politics and particularly important for those around me like Mary, my family, the people down South that I represented, those I worked with closely in politics."
Sir William was prime minister from December 2016 until the election and finance minister for the first eight years of the last National government.
His official citation gives him credit for nursing New Zealand through the Global Financial Crisis in a better condition than most other countries.
He said he was enjoying his post-political life, getting involved in directorships and advisory work for business.
"You always know political life is going to end. So I think it hasn't really been too big a transition or shock to move into a life that was always there, it just wasn't that obvious before."
Lady Mary said when she married she did not know she was marrying into "long-term public service", and the honour was a "nice full-stop" to that.
However, Sir William has not quite closed the door on his work of the past three decades, saying he still wants to work on ideas such as social investment - the use of data to identify at-risk people for support.
"There's interest outside New Zealand in those ideas." 
'QUIET ACHIEVERS'
Jacinda Ardern congratulated all the recipients, many of whom were "quiet achievers" who had given decades of service without seeking accolades.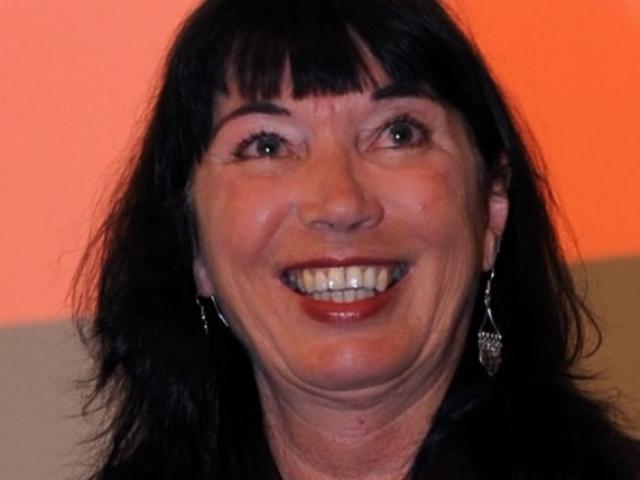 "I would include Catherine Healy, who becomes a Dame Companion of the New Zealand Order of Merit and who has spent decades working behind the scenes to support some of our most vulnerable workers, in that category."
Dame Catherine, who co-founded the New Zealand Prostitutes Collective in 1986 and played a major part in sex work's decriminalisation in 2003, burst into tears the moment she was told of the honour.
"It was completely unexpected. It doesn't happen to me, this stuff. A grand dame."
Minister for Pacific Peoples Aupito William Sio singled out Winnie Laban as a "trailblazer", having been New Zealand's first Pacific Island woman MP and first woman Minister of Pacific Island Affairs, among other accomplishments.
"Her battle with breast cancer also saw her bring our Pacific community together to discuss health issues in an open, frank and safe environment."
Charmian O'Connor  whose legacy lies in the Kate Edger Educational Charitable Trust, now supporting more than 100 female students a year, reflected on her six decades of championing women's careers.
"But we have still got a long way to go."
Ardern also acknowledged  Hekenukumai "Hec" Busby, an esteemed kaumatua and founder of a school for traditional celestial navigation, and Lower Hutt aged-care worker Kristine Bartlett, made a Companion of the New Zealand Order of Merit just months after being named New Zealander of the Year.
"Kristine paved the way for equal pay, working tirelessly in her unassuming way to make life better for women in the aged care and support sector."
MEDIA AND ENTERTAINERS
Alongside Rowles, best known for his 1970 classic Cheryl Moana Marie, other media and entertainment figures on the list included Roger Shepherd, who founded cultural institution Flying Nun Records; "godfather of comedy" Scott Blanks; sports commentator Grant Nisbett; former RNZ chairman Richard Griffin; celebrity cook Annabel Langbein; and singer Jackie Clarke, who called the honour "a gilt-edged thumbs up".
To Smash Palace and Sleeping Dogs director Roger Donaldson, being made an Officer of the New Zealand Order of Merit was "recognition of the contribution, over the last 40 years, that filmmaking has made to New Zealand's discovery of its strong cultural identity".
SPORTS RECIPIENTS
Recipients from the sports world included Black Ferns captain Fiaoo Faamuausili, netball great Tracey Fear, Paralympics New Zealand boss Fiona Allan, equestrian Andrew Nicholson, triathlete Andrew Hewitt, and firefighter and former Black Fern captain Rochelle Martin.
OTHER HONOURS
The New Zealand Bravery Decoration was awarded to McDonald's Petone store manager Mike Riley and to "Police Officer S" for their heroic deeds in an armed stand-off at the restaurant in 2015.
Former Fish & Game New Zealand boss Bryce Johnson was made a Companion of the New Zealand Order of Merit for his 30 years of service to the environment, which Conservation Minister Eugenie Sage called an "incredible contribution".