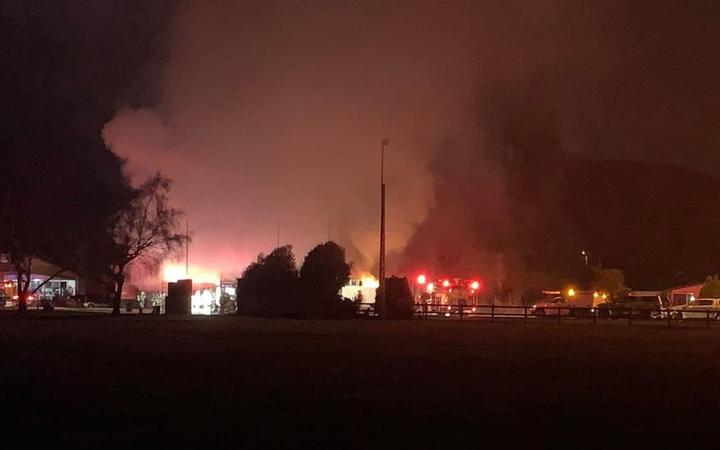 The fire that destroyed the Mossburn Diner last night was the biggest blaze in the township for at least 10 years.
Mossburn Fire Chief Lance Hellewell said the Devon St fire had been fought by four volunteer brigades and was a fine collaborative effort, but the building had been ''well involved'' when firefighters arrived.
''It's what we've been trained for,'' he added.
Two people were reportedly taken to hospital in Invercargill suffering from smoke inhalation.
It is understood that Fire and Emergency New Zealand fire safety staff are checking the site late this morning, but the fire is not viewed as suspicious.
Mr Hellewell, who is also the Southland District Council Northern Southland Community Board deputy chairman, said the diner had long been a significant part of the community and, although there were other cafes, it was the only source of convenience store groceries for the township, and was also a valuable employer.
''It's not devastating but it will hurt the community,'' he said.
The business owner and staff would be adversely affected and it would also mean a 20-minute drive to Lumsden for groceries.
Mossburn Deputy Fire Chief David Stalker, who headed the initial firefighting effort, said this was the biggest fire he had ever attended and firefighters had been at the scene from about 8.30pm until after 2am today, after checking with a thermal imaging camera to find any hotspots.
The fire had not broken through the roof but was burning fiercely inside and generating a great deal of smoke, he said. 
''I don't think it ever went through the roof but the whole inside of the house was just going for it."