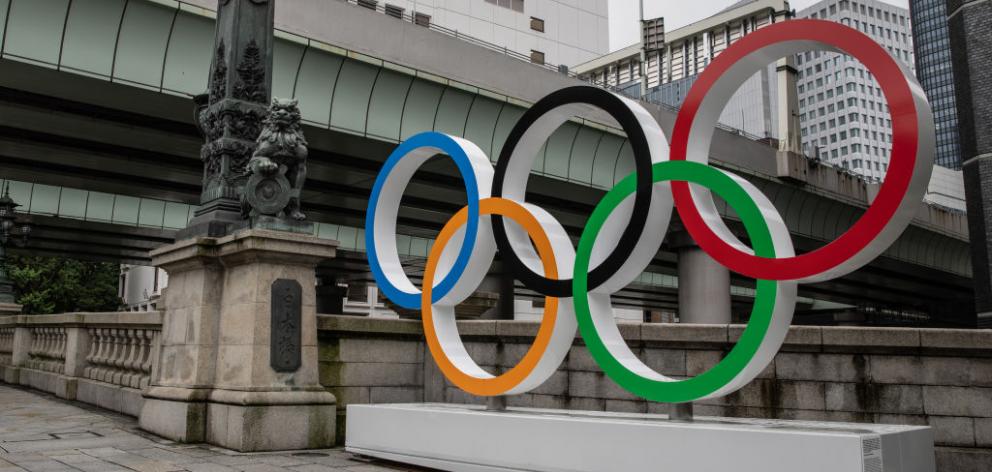 Track and field. Gymnastics. Tennis. And more rowing events than you can count.
The Tokyo Olympics will feature all of the usual sports, but they will also introduce six new disciplines — some of which are, well, a bit different.
Sports editor Hayden Meikle takes a quick look.
KARATE
Wax on, wax off. For a generation of us, those words - and ''sweep the leg'' - were about all we knew of the ancient martial art, thanks to The Karate Kid.
When Mr Miyagi inspired Daniel-san to the All-Valley Under-18 Championship, a legend was born, and a sport boomed in popularity.
It then dipped, as taekwondo seemed to take over, but karate is back. The martial art was developed in Japan in the 18th century, and makes an appropriate Olympic bow. But it is off the schedule in 2024, so enjoy it while it's here.
Language to learn:
Kata - a demonstration discipline where the athletes are judged on karate techniques.
Kumite - fight!
Ones to watch:
Daniel LaRusso is just a little past his best, sadly. But keep an eye on Spanish legend Sandra Sanchez, who has long dominated the Karate Premier League (who knew?). On the men's side, Ryo Kiyuna will raise the roof if he wins gold on home turf.
BASEBALL
Nothing really new to see here. Baseball returns to the Olympics after a 13-year gap. It might be ''America's pastime'' but the sport is HUGE in Japan.
The big new star in Major League Baseball is also Japanese, the incredible Shohei Ohtani. Just six men's teams will compete in Tokyo. No Major League players have been released, sadly.
Language to learn:
Slapping a dinger - hitting a home run.
RBI - A run batted in, or a ''ribby'', recorded when your actions with the bat lead to a run being scored.
Ones to watch:
Not Cuba, which won three of the five previous baseball gold medals, but did not qualify this time. Japan will be hard to top if former New York Yankees pitcher Masahiro Tanaka plays well.
SOFTBALL
Again, this is a familiar face. Softball was a medal event for women between 1996 and 2008.
It will also just be a one-off return, and will also feature just six teams.
Language to learn:
Change-up - A pitch that is slower than the usual fastball speed and is designed to fool the batter.
Fly ball - A ball hit in the air to the outfield.
Ones to watch:
Neither the Black Sox nor the White Sox, sadly. Australian legend Stacey Porter, the most-capped international player in softball history, would love to retire with a gold medal.
SURFING
Whoa! Dude. Yes, there will be a radical new sport in Tokyo. Both men and women will ride the waves at Tsurigasaki Beach in Ichinomiya, about 70km away from Olympic Stadium.
Language to learn:
Wipeout — When the surfer takes an almighty spill into the water. Great television.
Tube — The inside of a hollow wave.
Ones to watch:
Lots of bronzed Aussies and Americans. The big two are Honolulu natives and world champions John John Florence - yes, two Johns - and Carissa Moore.
SKATEBOARDING
(Pause)
(Stunned silence)
(Quizzical look)
Yes, this is really happening. And don't laugh - the sport that peaked in the 1980s but then seemed to fade away has returned with a vengeance.
These athletes can do extraordinary stuff, and have been given these Olympics and Paris 2024 to show they belong. Two disciplines - park (within a bowl) and street (a course with stairs and rails and things) - will feature in Tokyo.
Language to learn:
Ollie — That thing they do when they kick the back end down then balance out the board to get some air.
Grind — Riding on a kerb or railing using one or both of the skateboard's axles.
One to watch:
Nyjah Huston is hugely popular around the globe, and the young American is rated the favourite to win the gold medal.
SPORT CLIMBING
Almost certainly the least known of the new sports but one whose inclusion has delighted lots of fans around the world.
This will involve men and women competing in a single event that encompasses three disciplines: speed (race an opponent on a fixed route to the top of a 15m wall), bouldering (climbing as many fixed routes on a 4m wall as possible) and lead climbing (trying to get as high as possible on a 15m wall within six minutes).
Language to learn:
Dyno — A move where the climber jumps to the next handhold, essentially becoming airborne and letting go of all points of contact with the wall as they move.
Flash — To successfully climb to the top of a boulder problem without having seen or tried it previously. A flash is the best possible outcome for a boulderer and results in top points in competition.
One to watch:
The big name in the sport is insanely talented Czech climber Adam Ondra.
ALSO
The Tokyo Olympics will have some new disciplines within existing sports, like 3x3 basketball, freestyle BMX, mixed swimming and running relays, mixed archery, mixed shooting, and mixed team triathlon.