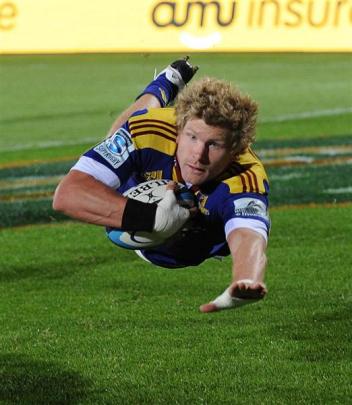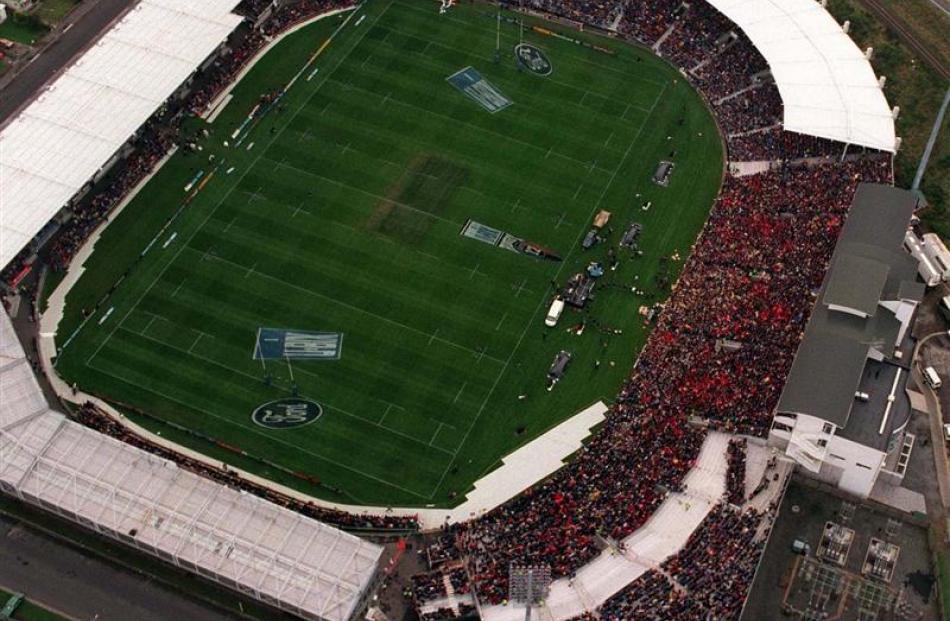 Sport is full of milestones, and the Highlanders reach an interesting one tomorrow night. The game against the Hurricanes will be their 200th in Super 12/14/15 competitions. Rugby writer Steve Hepburn looks back on the highs and lows from 17 seasons of Highlanders rugby.
STATISTICS
Played 199, won 92 (46%), lost 102, drew 2.
Biggest win: 65-23 v Bulls, Invercargill, 1999.
Biggest loss: 70-26 v Brumbies, Canberra, 1996.
Most caps
127 ... Anton Oliver
98 ... Carl Hoef
96 ... Jimmy Cowan
91 ... Tony Brown
81... Carl Hayman
77 ... Taine Randell
74 ... Craig Newby
72 ... Jeff Wilson
66 ... Simon Maling
63 ... Filipo Levi
Most points
851 ... Tony Brown
214 ... Ben Blair
212 ... Simon Culhane
170 ... Nick Evans
Most tries
35 ... Jeff Wilson
19 ... Romi Ropati
15 ... Byron Kelleher
15 ... Adam Thomson
14 ... Aisea Tuilevu
13 ... Fetu'u Vainikolo
---
THE COACHES
Gordon Hunter 1996: Five wins, six losses (45% winning margin)
Glenn Ross 1997: 3-8 (27%)
Tony Gilbert 1998-99: 16-9 (64%)
Peter Sloane 2000-01: 12-11 (52%)
Laurie Mains 2002-03: 14-9 (61%)
Greg Cooper 2004-07: 21-25, 2 draws (44%)
Glenn Moore 2008-10: 10-29 (26%)
Jamie Joseph 2011-present: 11-8 (58%)
---
GREATEST HIGHLANDERS XV
Selected by Steve Hepburn, Hayden Meikle and Brent Edwards
15 ... Israel Dagg
14... Jeff Wilson
13 ... Pita Alatini
12 ... John Leslie
11... Ben Smith
10 ... Tony Brown
9... Byron Kelleher
8... Taine Randell
7... Josh Kronfeld
6 ... Adam Thomson
5 ... James Ryan
4 ... Simon Maling
3 ... Carl Hayman
2 ... Anton Oliver
1 ... Carl Hoeft
Bench: Jason Rutledge, Jamie Mackintosh, Tom Donnelly, Craig Newby, Jimmy Cowan, Nick Evans, Brendan Laney.
---
BLAZE OF GLORY
Doug Howlett: Howlett was not long out of Auckland Grammar and ventured south as a fresh-faced teenager in 1997 to join a wounded Highlanders squad. Came on against the Waratahs and then started against the Chiefs in Taupo, scoring three tries to help win the game. Was believed to be keen to return south the next year but the Highlanders went for Manasa Bari, who never turned up.
Rhys Duggan: The Highlanders were rank outsiders going into the 1998 season but ended up in the semifinals. That was thanks in no small part to halfback Duggan. Unwanted further north, he started every game of that season and his speed round the ruck was a key for a young Highlanders side. Went back to the Chiefs the next year but was never quite as good.
Richard Kahui: Drafted in by Greg Cooper in 2006, Kahui was then a complete unknown. But he showed the class which would later put him in the black jersey. Not yet 21, the young man from Waikato scored three tries in six starts, did nothing wrong and showed the wingers he had replaced - Roy Kinikinilau and Vilimai Delasau - how the job was done.
---
BRIEF CAREERS
Andrew Blowers: After a spell abroad, headed to the Highlanders with much fanfare in 2006. But took a head knock in a pre-season match and never came right. Every week he was said to be making progress but halfway through the competition, coach Greg Cooper gave up and Blowers was mothballed.
Mark Urwin: If ever there was a player who did not scream excitment, it was Urwin. Was an honest toiler at first five-eighth for Taranaki but was never going to do much at the next level. Played three games in 2001, two from the bench, and did not score a point.
Marius Mostert: It would be easier to explain the lbw rule to an American than to justify why South African prop Mostert was picked for the Highlanders. The Highlanders were obviously running low on props - they only had Hoeft, McDonnell and Hayman. Mostert came on as a substitute in the first game and after that was never sighted again.
---
FIVE GREAT WINS
29-8 v Hurricanes, Carisbrook (1998): This game showed the Highlanders were the real deal. A crowd of more than 25,000 packed Carisbrook on a chilly Dunedin afternoon. The Hurricanes had plenty of talent with the likes of Christian Cullen and Mark Allen in their ranks but they did not stand a chance against the home team.
33-18 v Stormers, Cape Town (1999): The Highlanders had lost to the Hurricanes in the final minutes of the last round-robin game and had to go to Cape Town to take on the Stormers in a semifinal. But they sucked up the rigours of the long travel and went out and blew the home side away, scoring four tries, with Byron Kelleher and Anton Oliver to the fore.
43-7 v Sharks, Durban (2005): This was Ben Blair's match. The Canterbury fulback helped himself to 28 points, scoring three tries, five conversions and a penalty goal. The Highlanders scored four tries in the first quarter, and with the likes of James Ryan and Anthony Tuitavake on top of their game, the Sharks were simply outclassed.
36-12 v Bulls, Palmerston North (2009): It was a controversial call to take this home game to Manawatu. The Bulls on paper looked very strong but they were put to the sword by a rampant Highlanders team. The passes stuck, captain Jimmy Cowan was inspirational and all the locals went home happy.
27-24 v Crusaders, Forsyth Barr Stadium (2012): It could not have been planned any better - first game in the new stadium and the Crusaders came to town. In a match that ebbed and flowed in front of a full house, the home team held on despite an ill-timed clock which led to a comical finish.
---
FIVE BIGGEST CONTROVERSIES
Laurie Mains and Anton Oliver butt heads (2003): Mains was an old-style coach and that had caused some angst among the players. Oliver did not see eye to eye with Mains and it all blew up on a trip to South Africa. The Highlanders came home and lost their way after looking all set for the playoffs. Mains left and the recriminations went all the way to the board room.
Green jersey (2011): The franchise was broke, and broken. Change was needed, so in came a new coach, new management, a new board and new players. But getting a new green jersey was a step too far. It went down about as well as a Willie Jackson speech at the business roundtable. The jersey will be seen this year but only sparingly, and then thrown away.
Locals only (2006): This was a brainstorm which aimed to strengthen rugby in the south. Highlanders chief executive Russell Gray and the board decided to only pick players from within the Highlanders region. The thinking was players would head south to play Super 14 rugby. The problem? No-one bought it. Was abandoned after a couple of years.
Financial meltdown (2009): As the wins became fewer, the crowds started to dry up. And with the Highlanders reliant on crowd numbers to survive, the losses started mounting. The New Zealand Rugby Union stepped in with a bail-out and revealed last month it spent $1.1 million to prop up the Highlanders.
Splitting from Otago (2010): The Highlanders and Otago had an unhappy marriage over the past few years. Otago ran the Highlanders for a management fee but for whatever reason the two did not get along. The NZRU and others agreed for the two to split and now the organisations operate separately.
---