A window-smashing rampage in east Christchurch suburbs has caused thousands of dollars of damage to cars.
Police are now investigating the incidents last week after receiving 11 reports of car windows being smashed in one night.
Shirley, Richmond and Mairehau were targeted.
Police received reports of vehicle damage on Averill St, Slater St, Nicholls St, Flockton St, Squire St, Aylesford St, Erin Cres, Patrick St, Fergusson Ave, Archer St and Vogel St.
Slater St resident Kristi Millard was "gutted" to discover on Tuesday morning that seven of her car windows had been smashed.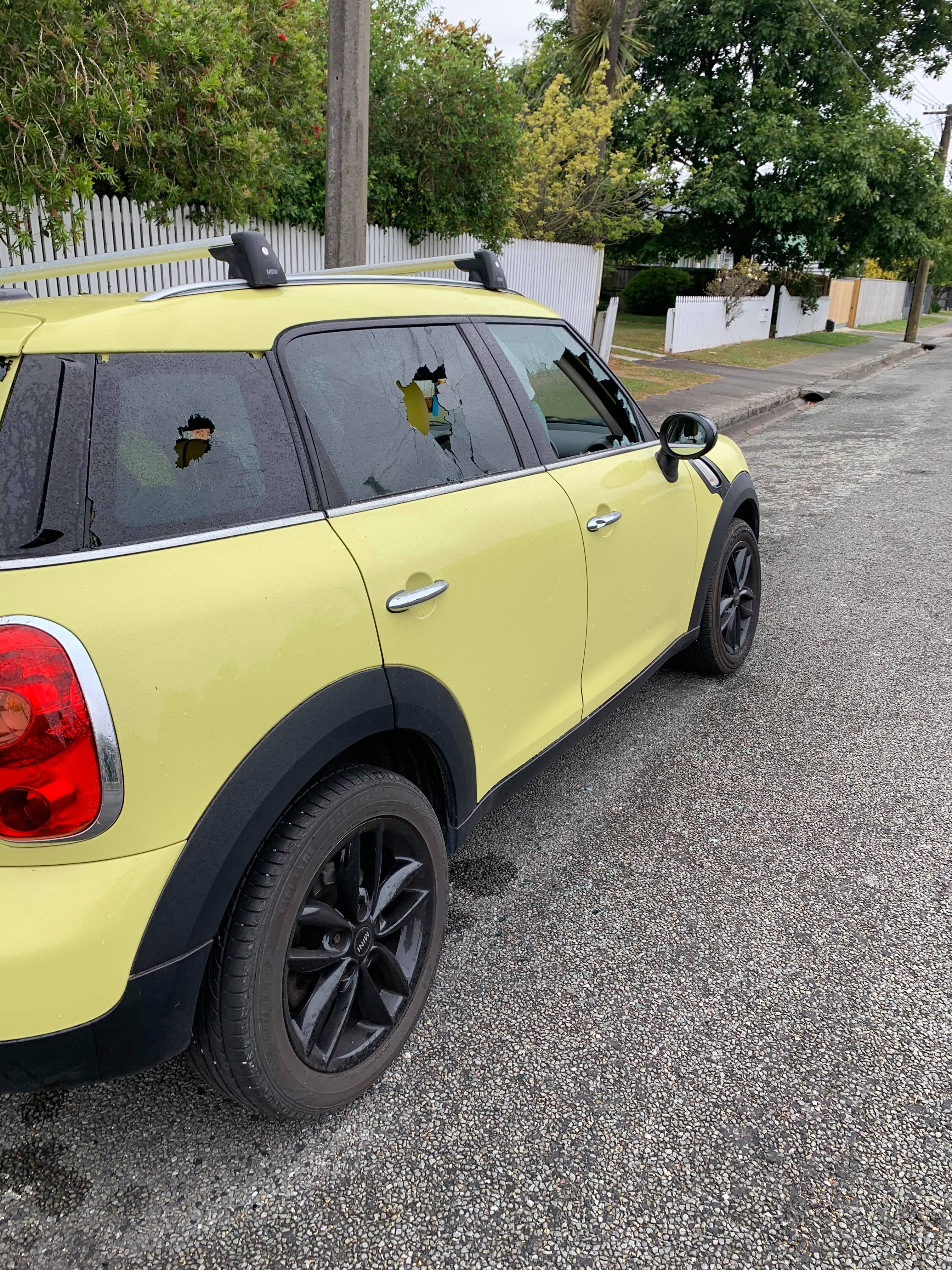 Fortunately, Ms Millard has insurance but her car will take weeks to be repaired as the windows required aren't currently available in NZ.
"It's certainly not driveable," she said. 
"I'm gutted as I was going to Timaru to visit a sick friend on Tuesday but due to discovering the damage done to the car at 8am I couldn't drive anywhere."
Warden St resident Lilly Van't Wout was also shocked to discover almost every window in her car had been smashed.
"They didn't hold back that's for sure," she said.