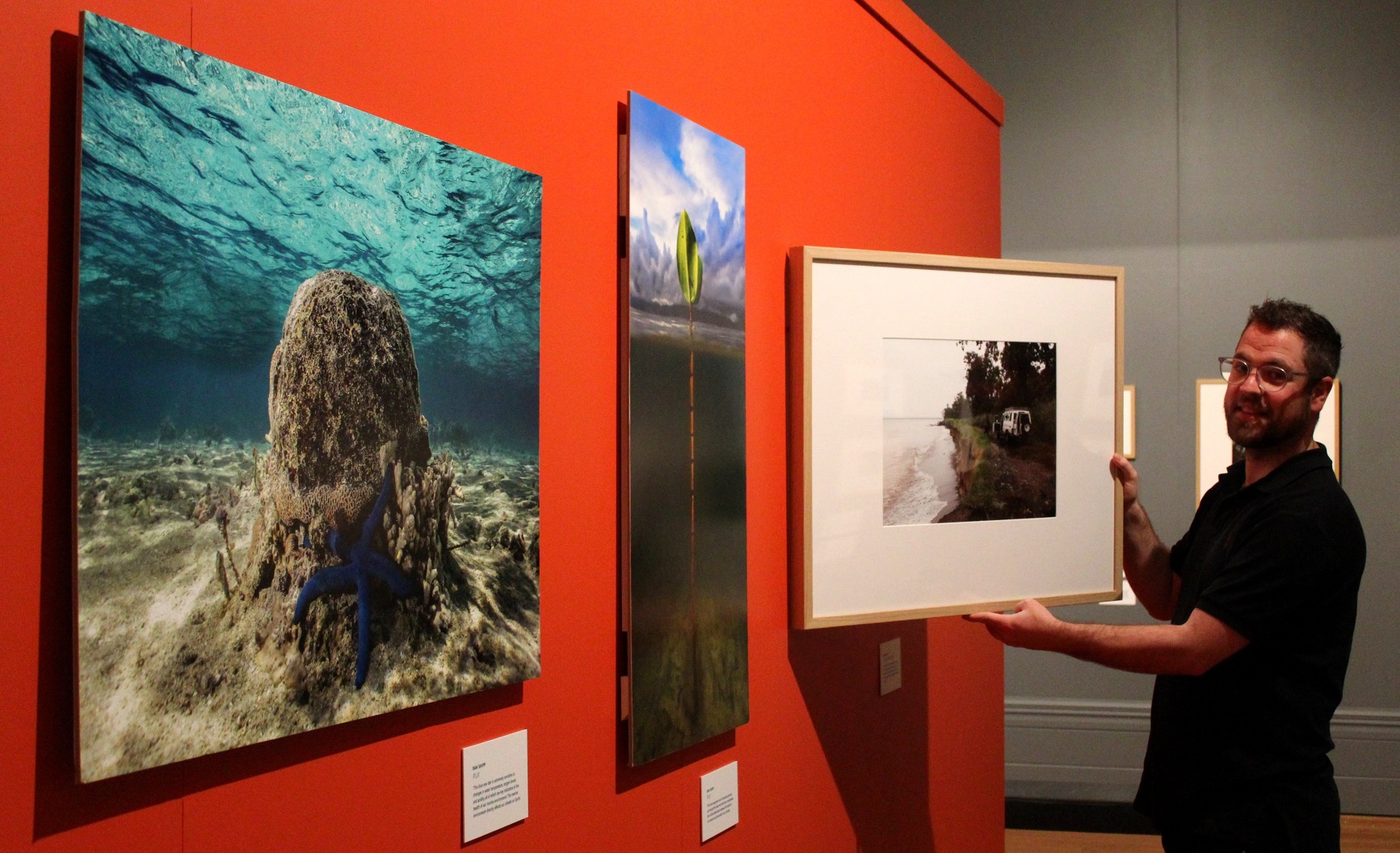 Climate change is exposed in a photographic exhibition at Tūhura Otago Museum.
Trouble in Paradise: Climate Change in the Pacific provides a Pacific perspective on climate change by the people living with it.
It features winning entries from a competition run by the United Kingdom government before the COP26 climate change conference.
Competition winners were from island nations including the Cook Islands, Fiji, Marshall Islands, Papua New Guinea, Samoa, Solomon Islands, Tokelau, Tonga, Tuvalu and Vanuatu.
The photographers, some as young as 8, captured images of dying coral reefs, coastal erosion, damage from storms and flooding as well as the daily life challenges in the age of climate change.
Tūhura Otago Museum head of creative services Craig Scott said after exhibitions in Auckland and Wellington, including at Parliament, this was the first time it was being exhibited in the South Island.
"The images are incredible: moving, beautiful and challenging.
"We are so glad to give the Otago community the chance to see this poignant exhibition."
The exhibition was developed by the British Council New Zealand and the Pacific alongside the British High Commission.
British Council director for New Zealand and the Pacific Natasha Beckman and MP for Taieri Ingrid Leary conceived bringing the exhibition to Dunedin.
Ms Beckman said climate change was one of the greatest challenges the world faced, and neighbours in the Pacific were in the frontline.
"Despite being some of the lowest emitting countries, they are often the hardest hit.
"We hope these powerful images will help to raise awareness of why urgent action is needed now."
Ms Leary said the exhibition was very personal for her, as her two oldest children are Fijian and she lived there for several years, witnessing first-hand the destruction caused by pollution and climate change.
"A picture tells a thousand words, and I wanted the people in my hometown to also have the privilege of experiencing what paradise and climate change feels like when they come together."