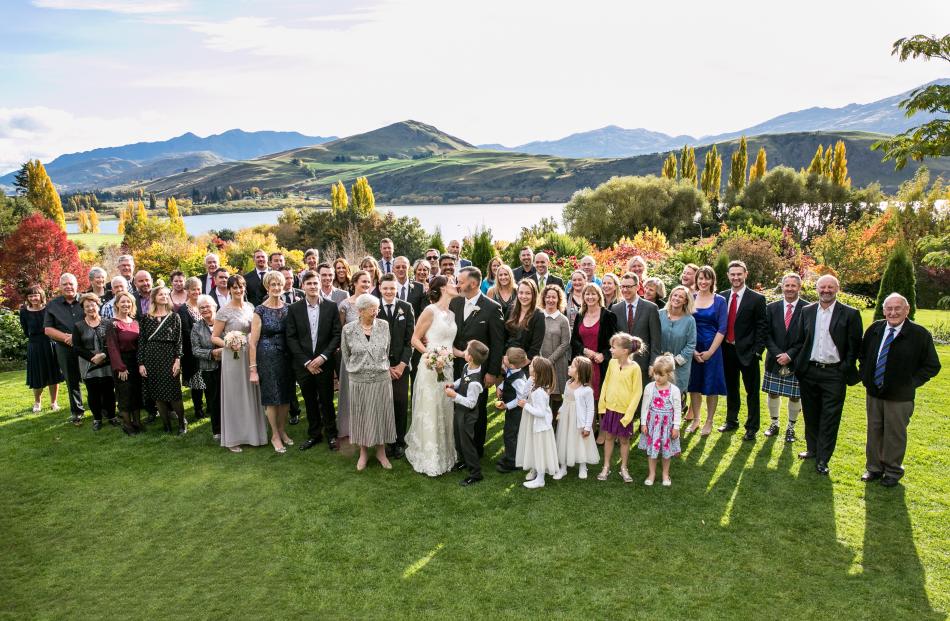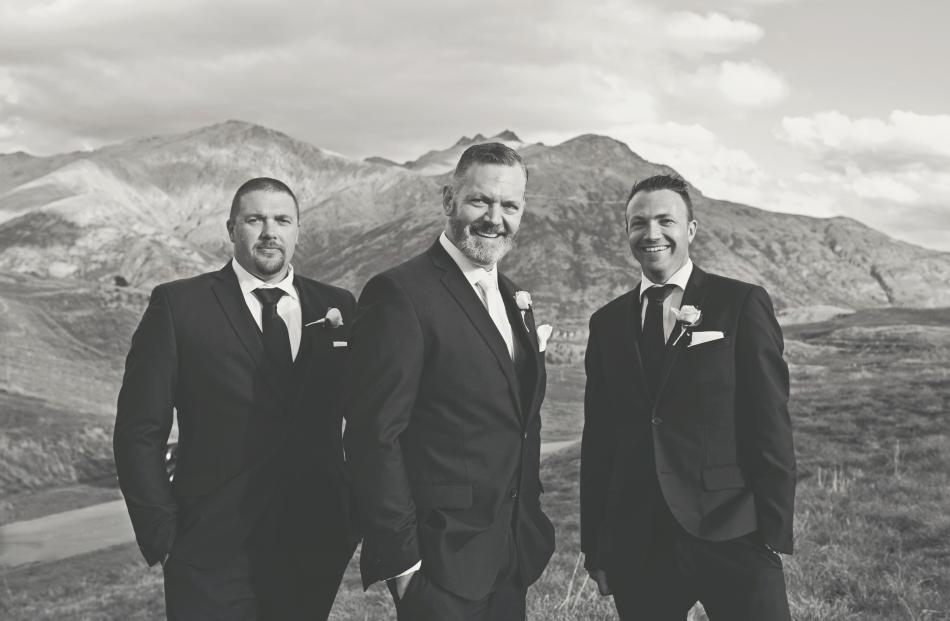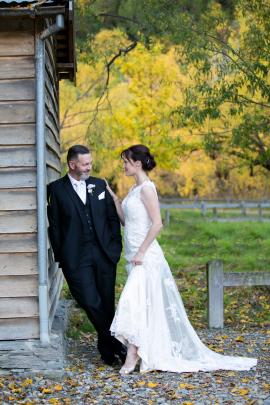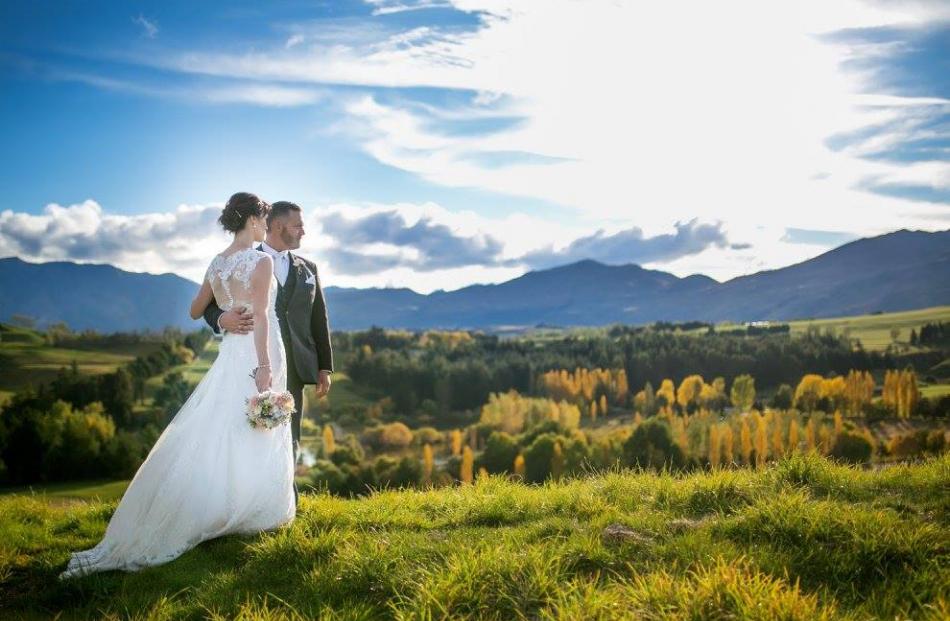 TO VOTE CLICK ON YOUR FAVOURITE COUPLE IN THE POLL AT THE BOTTOM OF THE PAGE. 
Voting closes 5pm Friday 12 August
ONE vote per person - multiple votes will be deleted
Darren Leggatt (44) manager and Andrea Deuchrass (37) system engineer - Tauranga
The proposal 
Months and months before the 14th July 2014, I had hunted down the perfect ring with a mate who works for Michael Hill, boy, he had to work ridiculously hard for me. Around 10 rings he got in, I whipped in during lunch breaks to check them but none of them were "it". Same styles - elegant - but too many occlusions or not the right amount of sparkle. When I found the right one, it went in my pocket wherever we went. For months.
Hundreds of amazing ideas on how to propose filled up most nights. Friends offered some great ideas too but these never quite panned out or they just didn't feel quite right. Finally I made my decision. My moment was going to be about four weeks out. I decided that I am who I am, so this proposal had to be in line with that, and genuine, but most importantly, it had to be great for her. And so just like her sister Rach has since named it, this proposal had to be "Ninja" because after all, one should always go with your strengths.
How to do a Ninja proposal I hear you ask?
Well...goes a lil' som'thin' like 'dis...
1. Her Mum was to arrive for her school holiday holiday (she works for a school). Timing equals good. Andrea and her family are wonderfully close, her Mum cool as can be. Tick.
2. What is the most unexpected day of the week for anyone on earth to propose? Easy. Has to be a Monday. Tick.
3. Best time to do it? After dinner just when everyone has wound down and most at rest. Much like infiltrating an enemies fortress at 4:30am - higher likelihood all will be sleeping soundly and unaware.
4. How to get everybody into the lounge for the moment? Any method possible, but STAY COOL.
5. How to best put Andrea well off the scent? Get home and do nothing. Yup. NO-THING. Even if asked to do something, especially if asked to do something. Lull her into thinking I'm being difficult.
6. But most important thing of all? Tell. No one.
Now to figure out the best "how" to actually do all this and propose?
Ninja up. Read on.
Andrea's Mum has a very bling ring that Andrea always steals when her Mum arrives.
Andrea wears it to work on the finger next to the engagement finger and laughs at how often people do a double take, thinking she might be engaged. It's a very pretty ring, very eye-catching.
Sunday night we picked up her Mum from the airport and Andrea nabbed the ring to wear Monday. So far so good.
Monday work-day came and went, I got nothing done as was far too busy freaking out and trying to keep my heart from making my head explode (sorry boss).
I arrived home from work after her, around 5pm and tried desperately to keep my cool, somewhat successfully as it turned out. No one noticed or suspected a thing.
Andrea was complaining of sore shoulders and asked if I could rub them for her. I said no. She wasn't happy with that. I couldn't risk me fixing her up because the ring and case were in my front pocket, she may have wondered at it.
10 minutes later she asked me to please go make our bed (as we'd been a bit rushed that morning) and again, I parked my ass on the couch and said no to that too. Her frown almost made me catch fire.
Dinner went by (I hardly ate but did my best so as not to gain suspicion) and all the normal end of day things played out - her son Finn was doing his reading words and homework, my son Trey was doing some chores, kids hanging out, TV going on to wind-down etc
Finally (after managing to keep my son in the lounge with us too) I remarked at the ring of her Mums as she lay almost asleep on the couch.
"Anyone make any comments about your Mum's ring today?"
Barely eyes even open, she was still fairly dismissive, which was hilarious. She was still pissy at me for not helping out after she had cooked me dinner as well. I think Mum might not have been thinking too much of me at that stage either.
"Nah, not really," she sighed from between slightly clenched teeth. "A couple of people noticed, maybe one or two, but nah, not really..."
That moment I was up and moving over toward her, hand in my pocket and pulling the ring out.
I went down on one knee in front of the couch Andrea was laying down on, next to where her Mum was sitting;
"Well you better give everyone something really to talk about then."
Shock crossed her face. She sat bolt upright, her Mum hooted like an owl and I popped the question. She shrieked, freaked, cried, was stunned, the works.
And the rest is now grinning history. Kids were over the moon, Trey even cried tears of joy.
When and where was the wedding? 
April 23rd, 2016 at Stoneridge Estate, Arrowtown 
Why did you choose the venue? 
Most of my bride-to-be's family is down there and Andrea's family and her used to holiday in Arrowtown every summer as she was growing up. 
The dresses and suits 
Suits were hired from Sergio's in Queenstown and the dress was from Astral Bridal 
The caterers 
Stoneridge themselves! Second to none! 
Highlight of the day
Our wedding day was nothing short of spectacular, the weather was exceptionally kind to us (even though it had been bucketing down at 3am with forecasts for torrential rain for the rest of the day), everyone had a fantastic time, rave reviews and yes, we can all agree on the fact that I punched well above my weight class being lucky enough to have Andrea think I'm fine, right? 
​Truly, I am a lucky man. Much dancing was done, music was brilliant (some Foo Fighters, little bit of Faith No More, some Cruzados), we had a great time and were lucky to have had the pleasure of so many people we care about attending even though it was such a big trip for some.
18-20 months in the planning and organised by ourselves, our wedding day couldn't have gone better. It was nothing short of epic. Even the hen and stag nights went off without incident.  
Our photographer 
Jamie from ishotz - now this lady is legendary! I was really worried as I'm not particularly photogenic whereas my beautiful bride certainly is - she made us feel so comfortable and calmed us all down.
Favourite photo (used as profile picture)
A picture tells a thousand words - in this case possibly many thousand more! There are just not enough descriptive words to explain how incredible we think this picture is - Jaime was amazing.