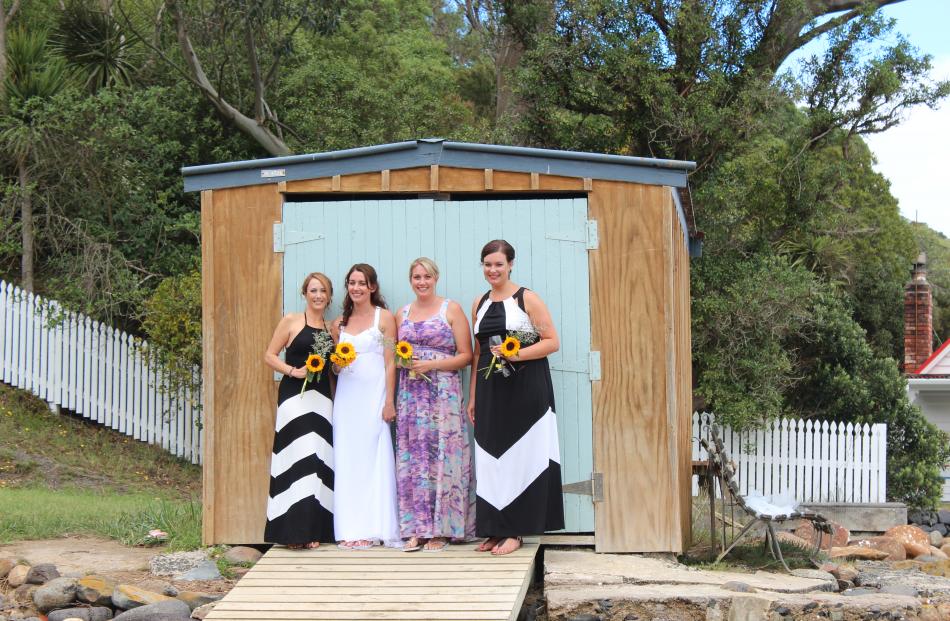 TO VOTE CLICK ON YOUR FAVOURITE COUPLE IN THE POLL AT THE BOTTOM OF THE PAGE. 
Voting closes 5pm Friday 12 August
ONE vote per person - multiple votes will be deleted 
Lance Easson (33), parts consultant and Steph Easson (29), cafe assistant
When and where did you meet?
We met about 8 years ago through friends but it wasn't until about 3 years ago that we got together. We are both born and bred Dunas.
The proposal
I had planned to propose up at the Budas but after a few days of stressing about it I found the courage and took Steph up there, and two bus loads of tourists were there. But I was determined to go through with it as it wasn't easy to built up the courage so we went to leave and I pulled up just down the road. We got out, took a selfie with Dunedin in the background, then I told her how much I loved her and that she's by best mate and then asked the big question.
Where was the wedding?
Purakaunui
Why did you choose the venue?
Because it is where Steph's family crib is. We both love being out there as much as possible.
The dresses/suits
We let the bridesmaids wear what they liked (within reason). Steph had a long white dress made for her. I ended up getting a suit from Hallensteins and my groomsmen wore white shirts and black pants.
The caterer
The caterers were all family. Steph's parents, my nana, aunty, mum etc. all pitched in to help us.
Highlight of the day
The highlight of our day would be having all our family and friends there.
Our photographer
We had two photographers, our brother-in-law Dwayne and sister-in-law Angie.