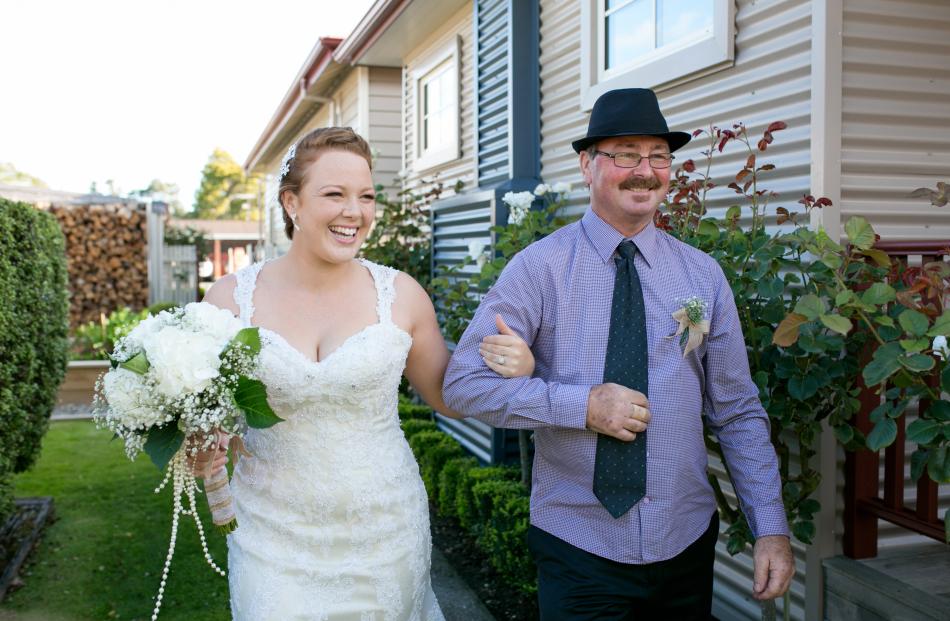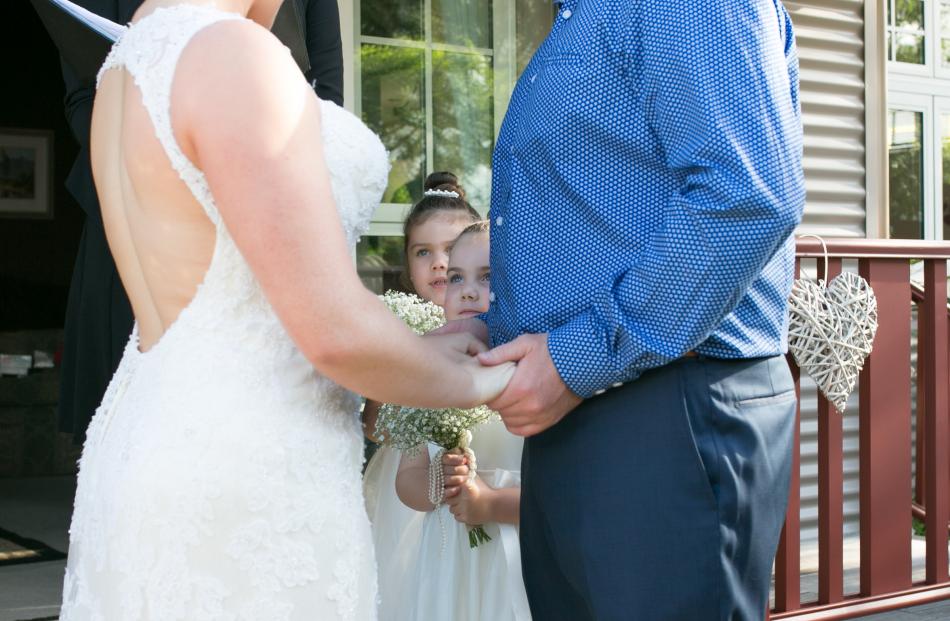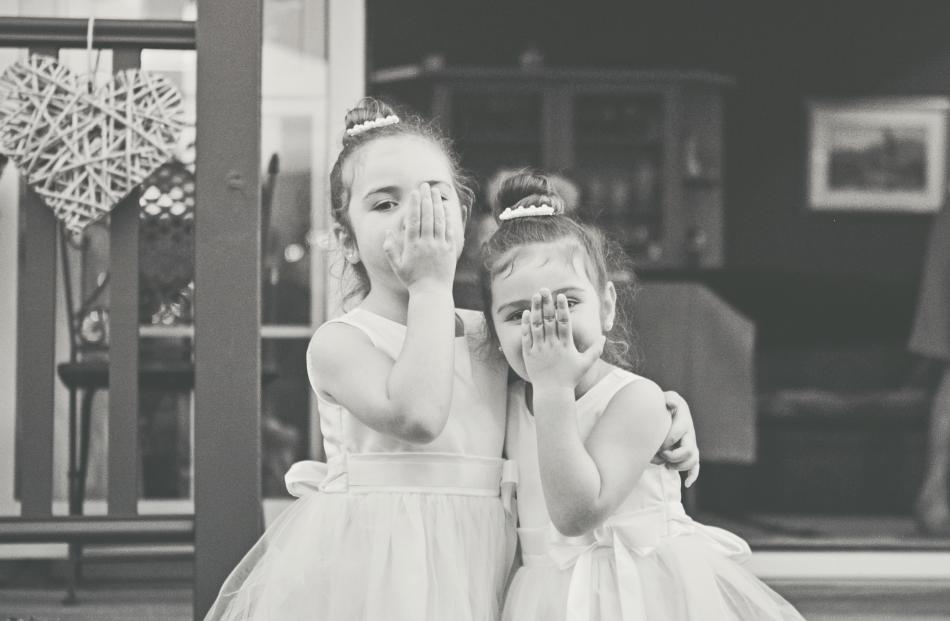 TO VOTE CLICK ON YOUR FAVOURITE COUPLE IN THE POLL AT THE BOTTOM OF THE PAGE.  
Voting closes 5pm Friday 12 August 
ONE vote per person - multiple votes will be deleted 
Kate, nee Kelly (27) student teacher and Simon Knight (33) project manager/sales rep - Invercargill.
When and Where did you meet? 
Simon and I were both in the Police but never really got introduced. After we both left in 2014, Simon got in touch through Facebook. The next day he picked me up for a date and took me to the Riverton Beach House cafe overlooking the sea, it was a real points winner! Not wanting the date to end, Simon proposed a bush walk. Simon had jandals on and still talks to this day of the scars from his blisters! He never complained on the date though so I was none the wiser! 
The proposal 
Simon wanted to catch me off guard, and that he did! He had just arrived back from a week away for work. I picked him up from the airport and grabbed some tea before heading home. We snuggled up on the couch and he told me how much he missed me and got down on one knee with the ring. He definately caught me off guard as I was hoeing into my burger and turning the TV up!
When and where was the wedding? 
We had a surprise wedding! On Saturday 20th February our family and friends thought they were coming to our engagement party at my parents house, little did they know! After an hour or so I ducked away from the party and got changed into my wedding dress, along with our two wee flower girls and my sister. My dad was in on the secret and came to walk me down the aisle, he looked so proud. The look on everyone's faces as I came into view was priceless! Simon announced that we were actually getting married and everyone starting whooping and cheering with delight! Many a fib was told in the lead up to our big day but it was worth it!  
Why did you choose the venue? 
My parents place was personal to us and we didn't want our wedding to be compared to anyone else's. My parents have a landscaping and garden maintenance business so their yard is always immaculate! The back of the house faces the sun and opens out on to a quaint deck with stairs down to the grass. It was the perfect setting!
The dresses and suits 
As it was a surprise, we didn't have a traditional bridal party as such. We surprised our two best friends by choosing them as our witnesses and had our two wee girls as flower girls. My 13 year old sister Emma was sort of our right hand woman and took care of the rings, our children and said a beautiful reading for us.
The caterers
A Divine Dish - Jo Keppel, and that it was! We had a French theme to our wedding so opted for continuous canapes. Slow cooked pork belly with caramelised apple syrup, Rare Beef fillet, pinot syrup & blue cheese whip and Decadent dark chocolate heaven bites with almond praline to name a few. The talented Jo also made our wedding cake which was a Croquembouche tower drizzled in sticky toffee! Yum!
Highlight of the day
Marrying my best friend was definitely the high of all highs! But seeing how proud our parents were, how beautiful our wee girls looked and the surprised faces of everyone was really awesome too! People were on such a high and are still talking about it!
Our photographer 
iShotz Photography - Jaime Smith. She is fabulous! I have so many favourite images! I am constantly changing my desk top, Facebook and phone pictures haha I can't get enough!