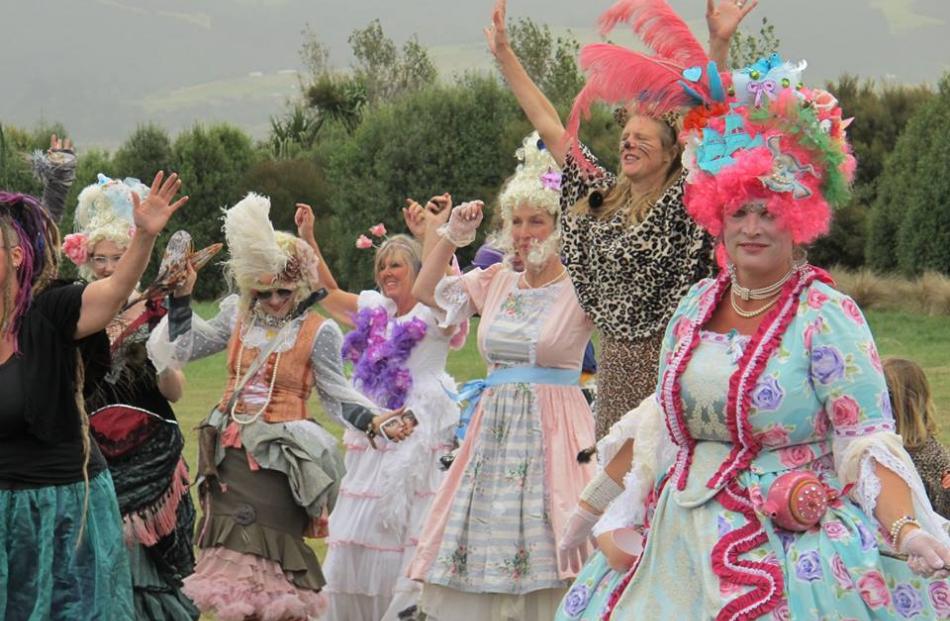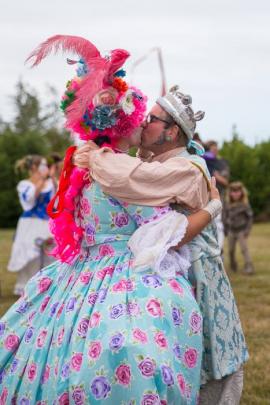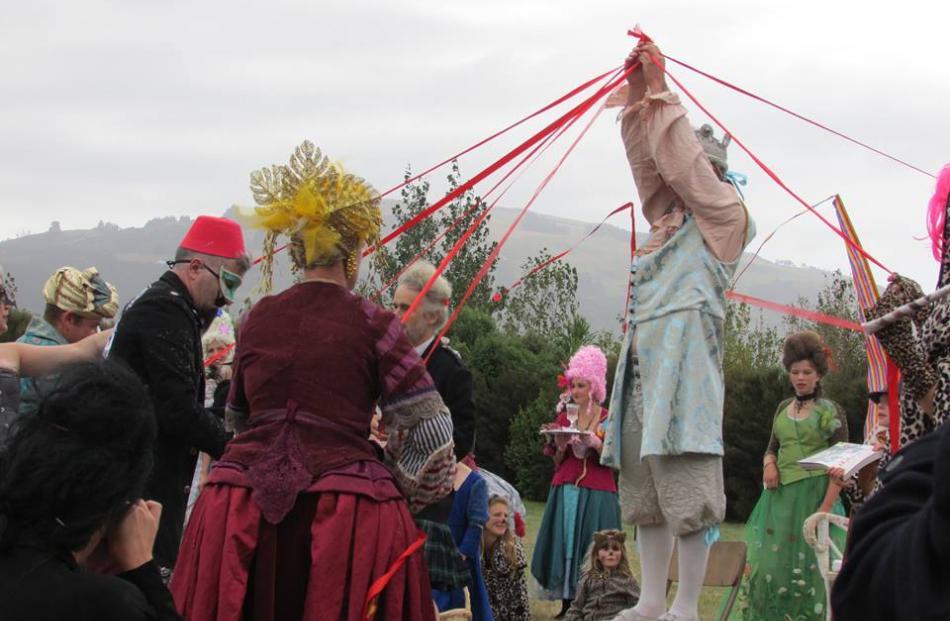 TO VOTE CLICK ON YOUR FAVOURITE COUPLE IN THE POLL AT THE BOTTOM OF THE PAGE.  
Voting closes 5pm Friday 12 August
ONE vote per person - multiple votes will be deleted. 
Mandy Mayhem (43) marriage celebrant and Lee Bullock (34) market gardner - Waitati.
When and Where did you meet? 
2 years ago in Waitati at a mutual friend from Guernsey's house.
The proposal 
Surprise birthday proposal in Akaroa whilst on a garden tour.
When and where was the wedding? 
Opeke alpaca farm, Waitati on Easter weekend 26 March, 2016.
Why did you choose the venue? 
Panoramic views of beautiful Blueskin Bay and a big red barn for the bands to play in.
The dresses and suits 
Custom made costumes refashioned from some $5 brocade curtains found at the op shop. Groom dressed bu Daisy Forest 'little moon designs', shirt handstitched by Oliver Briggs of Oamaru. The brides attire made by 'The Steamstress' Simone Montgomerie. Wig by Sandra Muller.
The caterers
It was a BYO banquet feast. The 250 guests bought a plate and we provided meat and sweets.
Highlight of the day
The Broken Heartbreakers sang us a special song for our first dance...so romantic.
Our photographer 
There were several photographers - Angela Lyon, Alister Reid, Charles Barrington and Craig Turner-Bullock. My favourite photo is of us carrying Donna Demente masks.