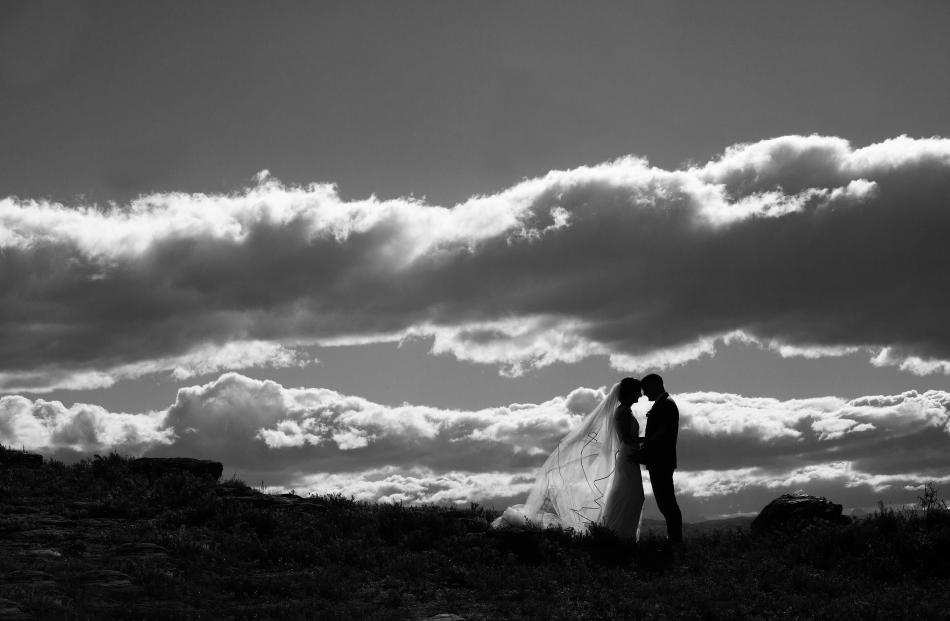 TO VOTE CLICK ON YOUR FAVOURITE COUPLE IN THE POLL AT THE BOTTOM OF THE PAGE. 
Voting closes 5pm Friday 12 August
ONE vote per person - multiple votes will be deleted
Koren (28) hair stylist and Manu Panirau (28) builder - Dunedin
When and where did you meet?
We meet in Dunedin through friends which was a bit of a set up.
The proposal
Manu proposed a year ago on Valentines day which was also my parents wedding anniversary, i came home from work and followed rose petals from the front door all the way through to our back yard( Tane, Manu's 5 year old at the time helped him decorate) I opened the back door and Manu was standing in the courtyard suited up and holding red rose's. Soon after he pulled a ring box out of his pocket and got down on one knee. One of the best days of my life.
When and where was the wedding?
The Orchard Gardens near Clyde on 27th February
Why did you choose the venue?
The Orchard Gardens is a stunning, enchanted venue. We both loved that we could have the ceremony and reception there. It is a beautiful setting in the Gardens and Wendy and Dale are such amazing people. It was so easy and stress free for us.
The dresses and suits
Manu's favourite colour is blue so the mens suits were always going to be some shade of blue. Viv by Watters was the bridal gown and the vale was a family vale 45 years old. I found the bridesmaid dresses online and my aunty managed to source them for us in Christchurch, i loved the design of the girls dresses and the lace fitted in so well with my dress, so from there we matched the guys with black ties.
The caterers
The Orchard Gardens did the Catering
Highlight of the day
Being able to call each other Husband and wife!
Our photographer
Lisa Davidson