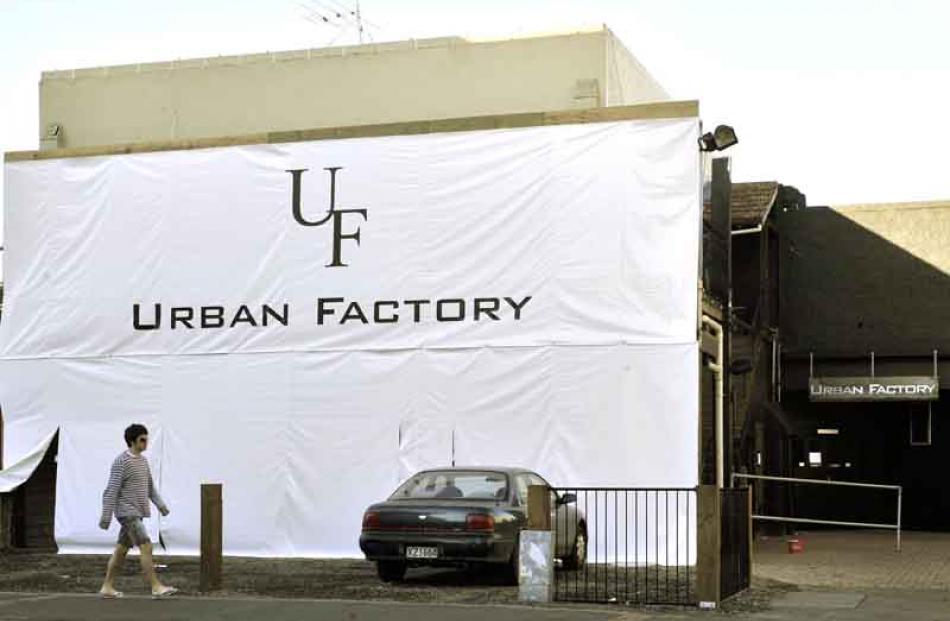 'For lease', 'closing down' and 'we have moved' signs have been common on Dunedin streets recently, as have fresh faces. Retail reporter Ellie Constantine investigates.
Dunedin's retail landscape is changing, with some retailers forced to close or move to improve profits while others fill the gaps.
However, Hydro Surf owner Katherine Greer believes there are simply too many retailers in Dunedin.
"We've only got a permanent population of 70,000. There are just not enough customers," she said.
A recent "influx" in chain-stores was not helping the situation, with stores such as Lippy and Tarocash setting up in the main street.
Chain stores' ability to undercut the market was hurting local retailers as customers were often dictated to by price, she said.
When the lease expired on the Hydro store at the southern end of George St, Ms Greer decided to close down because the rent was too high for an independent operator.
With the market situation unlikely to change in the next few years, "it's just too risky" to continue running the store and she was consolidating her two Hydro businesses.
She believed her situation was not unique, with similar issues throughout the city and New Zealand.
"There are going to be a few more before winter is finished. There are a lot just hanging in there."
Toy World owner Linda Verity agreed, saying increased costs and competition meant independent retailers were "getting squeezed".
The store, which relocated from the Golden Centre to Vogel St last year because of rent increases, recently moved in with Arthur Barnett after costs incurred in obtaining a permit and suitable car-parking forced her to look for an alternative site.
"We are loving being back in the centre of the city and we love being back where we have the foot traffic," she said.
However, increased competition from large chain stores and the internet meant a lot of businesses were struggling.
"It was hard to compete against The Warehouse, and it's even harder to compete against a largely unseen competitor [internet traders].
"It's getting pretty hard, and I believe that if consumers don't support local retailers, then they are going to find they are just not there anymore," Ms Verity said.
However, fashion store Filter manager Olivia Murphy believed more chain stores were a good thing for the city.
"We can't just keep losing stores. Chain stores are more likely to stick around," she said.
The store recently moved further north from a store in southern George St and was benefiting from the cheaper rent and higher foot traffic.
Otago Sports Depot co-owner Robert Sansom said his business moved this month after its lease expired and a larger space, for a similar cost, became available.
While he was confident the bigger space meant only good things for the store, he also believed the city was just beginning to see the worst effects of the recession.
"It just seems to be a wee bit tougher this year than last year and I'm not aware of too many businesses that are doing superbly," he said.
New Zealand Retailers Association Southern and Central regional manager Brian Finlayson agreed, saying trade was "flat" in Dunedin.
One retailer told him it had been the "hardest winter he'd had in 20 years".
Mr Finlayson believed the city was one of the last to be hit by the recession and would be one of the last to come out of it as consumers continued to monitor their spending.
Making the situation worse for independent retailers was an increase in chain stores and rents.
In order to make it through, he recommended retailers spent money on training their staff and maintained their levels, sought help if they were "swimming a bit", and improved in-store signs.
One new store hoping to benefit from the recession is Aargon Hobbies.
Owner James Cagney said the store had been open six months and things were going well.
"By starting up at the tail end of a recession, hopefully I will grow with the economy," he said.
He too had noticed change in Dunedin's retail sector, but believed he would survive because he was the only specialty hobby and gaming store in the central city and also ran a range of events.
Another store which will open in September, along with JB Hi-fi in the Meridian Mall, is the 2 n' 5 shop in Great King St.
Tim Barnett Realty principal Tim Barnett said the rental retail market had held up "remarkably well, given the circumstances".
Vacancies had increased and filling them was taking longer than usual but he believed the market would grow over time.
Long-serving Dunedin retail store Farrys for Women closed its doors on Saturday.
The Otago Daily Times was unable to reach the owner for comment, but understands the closure occurred for health reasons.
• Photos by Gerard O'Brien; prints available from otagoimages.co.nz.