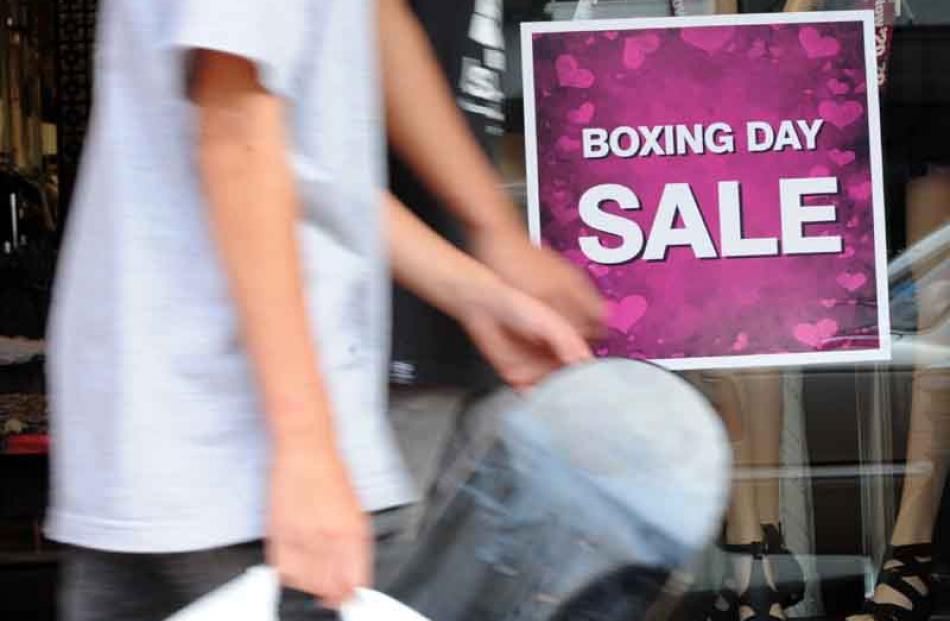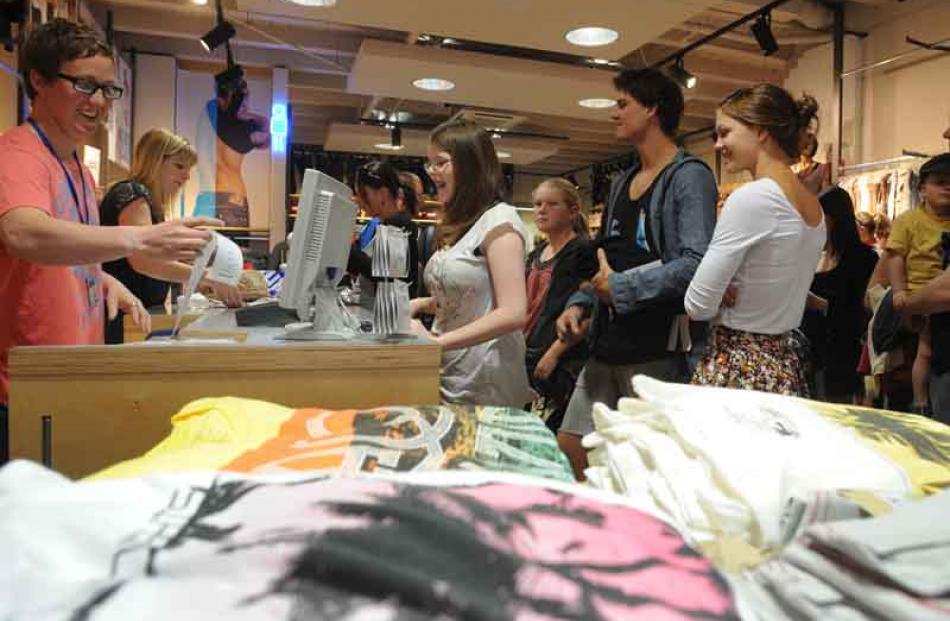 Boxing Day shopping again attracted thousands of bargain hunters to Dunedin shops, with a busy day in the city despite the aftermath of the recession.
While official figures will not be released until today, numbers appeared at least as high as in previous years.
The busy day followed Paymark figures released last week which showed spending in Otago during December had reached $153 million by December 21, up 3.2% on the corresponding period last year.
With many shops cutting prices by up to 50% - and more, the main street was bumper-to-bumper with vehicles, cars were queuing at car parks, and at the Meridian shopping mall at 11am queues of shoppers were still forming, particularly at smaller clothing shops.
Briscoes Homeware Dunedin branch manager Mike Compton late yesterday afternoon said trade at his store for the day was "very much on par with last year, which was a very good year".
"We've had a very good day."
The store had queues forming "off and on", with outdoor furniture, manchester and electrical items popular.
"Busy" was the word on the lips of retailers spoken to on a bustling George St yesterday; those, at least, who could be dragged from counters to talk.
At Just Jeans, manager Robyn Thomas said "busy" was the only way to describe the day.
There were no lines at 9am when the doors opened, but about 20 people poured into the store at 9.10am, and the clamour had not subsided since.
About midday, there were up to 50 people in the store, and 15 or 20 lining up to be served.
At Marbecks, in the Wall Street mall, retail assistant Luci McConnon said the day had been "really busy", though shoppers generally had appeared to be relaxed as they scoured the shop's shelves.
Outside, buskers with instruments ranging from violins to bagpipes appeared to be doing a steady trade, with plenty of gold coins lining their cases.
Other stores south of the city centre, including The Warehouse in South Dunedin, were packed with shoppers shortly after midday.
• Photos by Peter McIntosh; prints available from otagoimages.co.nz.