Ron Tyrrell reviews books that look at NZ involvement in war.
Nga Tama Toa: The Price Of Citizenship, C Company 28 Maori Battalion 1939-45
by Monty Soutar (David Bateman, hbk, $49.99) is a vivid account of the men from the Tairawhiti district of the East Coast (North Island) who served with 2NZEF in Greece, Crete, North Africa, Syria and Italy.
The Maori Battalion developed a fearsome reputation and this outstanding book shows how they differed from the rest of the division.
Ill-feeling persisted among these men divided by tribe and hapu from the land wars of the 1860s; martial traditions and strong extended family affiliations, largely Ngati Porou, had a great influence.
This spirit was exemplified in extensive farewells, the sending of Maori food to the Middle East, laments for the dead, and warm welcomes home.
This volume is a fine tribute to a company that was different.
---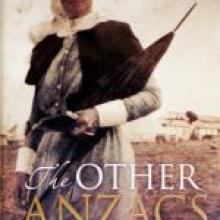 Peter Rees'
The Other Anzacs: Nurses At War, 1914-18
(Allen & Unwin, hbk, $59.99) focuses on a neglected part of Anzac history and, unusually, includes Australia and New Zealand and confines itself to female nurses only.
Dominated by the tragedy of the torpedoing of the Marquette, with the loss of many nurses, other coverage is of Gallipoli (Lemnos), hospital ships and the Western Front.
This is a stark story of stressed medical services dealing with an overflow of young men with extensive wounds.
---
As an academic treatment,
The Face Of War: New Zealand's Great War Photography
by Sandy Callister (Auckland University Press, pbk, $49.99) is a study of the subject in its historical context.
Unfortunately, the size, quality and number of the photographs do not match their importance in a book devoted to this subject.
Nevertheless, we are guided through the forms and idioms of war photographs, the interpretive possibilities and the contrast between battle scenes and the detritus of war.
---
Marching As To War?
The Anglican Church In New Zealand During World War 2 by Geoffrey M. R. Haworth (Wily Publications, pbk) will be of particular interest to members of the Anglican Church, while some aspects are of general interest.
Military chaplains played a courageous role.
Notably, a number stayed with their men to become prisoners of war, and Anglican chaplains returned home having imbibed an ecumenical spirit.
The story of pacifism is a useful record, which emphasises its unpopularity as well as a change in attitude for some as the circumstances of the war changed.
---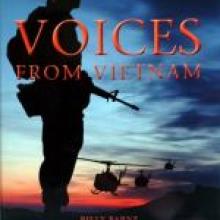 Voices From Vietnam
by Billy Barnz (Willson Scott Publishing, hbk) contains the reminiscences of New Zealanders who recall their service there.
Jungle patrols were interspersed with sudden deadly skirmishes by a largely unseen enemy.
The stories are much alike: uncomfortable transport from New Zealand, attachment to an artillery, SAS or helicopter unit, service in Malaysia, Borneo and Vietnam, the trauma of handling serious casualties, and later careers with the army or in civilian life.
Surprisingly, there is little mention of Agent Orange or of the war's detrimental effects on the children and grandchildren of those who served in it.

• Ron Tyrrell is a Dunedin historian.