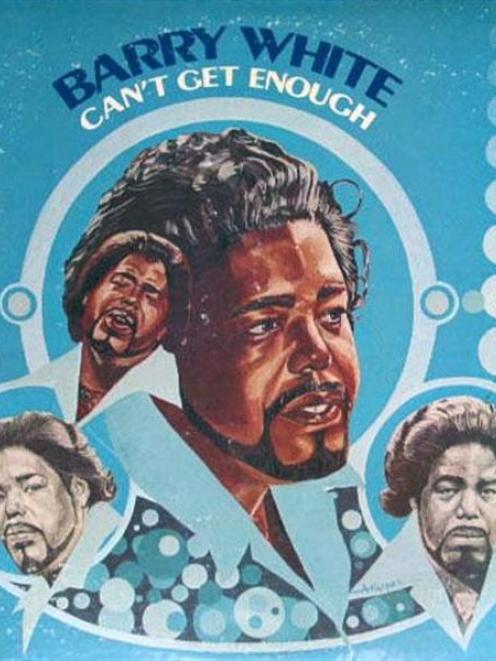 In the age of the single download, Jeff Harford rediscovers the album.
There are two accepted activities to engage in while listening to the music of Barry White. One of them is dancing.
White is caricatured as the Walrus of Love, the soul man with a purr so deep it will dissolve knicker elastic. Some claim to be among the generation conceived to one of his albums, though any parent who might volunteer that information probably still has a conversation pit and quadraphonic stereo system in the living room, and a memory fogged by one too many Cuba Libres.
While it's certainly true that White's songs celebrated all elements of attraction, his stronger passion for production and arrangement ensured his bedroom ballads took on the qualities of superior orchestral pieces.
His works were layered with swirling strings, unobtrusive horns and fluid soul grooves, setting the benchmark for the exhilarating dance-floor epics the likes of Donna Summer and Gloria Gaynor would later emulate.
Can't Get Enough (1974), the strongest album among a string of four to top the US R&B charts, is an astutely paced seduction.
If White's mission is to bed his lover, he embarks upon the groundwork with relish, leaving no sweet nothing unsaid and no enticement hidden.
Opening with soporific instrumental Mellow Mood, Part 1, White then lays the devotion on thick with straight-up disco track You're The First, The Last, My Everything, his first UK No 1 hit.
Slow-burning 10-minute declaration of unmitigated commitment I Can't Believe You Love Me closes side one, by which time the subject of his entreaties is presumably mesmerised.
When US No 1 hit Can't Get Enough Of Your Love, Babe and the slinky Oh Love, Well We Finally Made It open side two, it's clear that White has closed the deal.
He's chirpy and bullish, pledging himself once more with I Love You More Than Anything (In This World Girl) before departing with the sweeping flourish of Mellow Mood, Part 2.