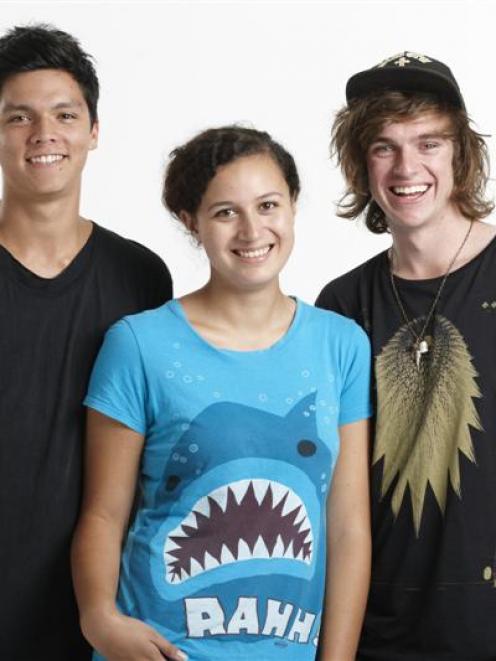 It's always a bold move going into youth markets, but TVNZ thinks the time is right to roll out its new, interactive formula.
The state broadcaster's new digital, youth-orientated channel U launches on Freeview, and Sky and - here's the really interesting bit - Facebook, on March 13.
It joins TVNZ 7 (which merged with TVNZ 6 on March 1) as one of the pioneers of free-to-air digital channels, designed to prepare audiences for the blanket switch to digital television in 2013.
What sets it apart from the youth channels that have recently departed the commercially risky market (C4 and MTV), says TVNZ's head of digital media, Eric Kearley, is that it is being run less like a high-cost TV channel, and more like a low-budget radio station.
The 40-something Kearley explains that the brand has been launched with several "entry points".
So while they can watch the new music show every weeknight from 4pm-7pm on their Freeview sets, they may also be directed there by prompts on social networking sites, which, it is widely accepted, youth are plugged into via portable devices throughout the course of their day.
The Facebook application will allow viewers to interact with presenters - watching their comments make it to the broadcast screen, voting in polls, and even helping produce content - and to see another side of the show via an online stream shot on a camera to the side of the set.
It might all sound a bit too complicated for the average middle-aged couch potato but Kearley maintains the young people he has shown it to don't see it as hugely ground-breaking.
"I don't think they will think channel U is as much of a big deal as we do.
We are taking something they are already doing and making it easier for them."
He describes U not as a TV channel but a multi-screen brand - something he doesn't really need to explain to the 15-24-year-olds he is targeting.
"This target demographic is always connected and always interactive."
Having worked for MTV for 10 years, Kearley knows only too well how difficult it is to launch a commercially viable network directed at youth.
"This demographic is very savvy, it's very hard to attract them.
We tend to look at youth as being all the same, and wanting the same thing.
What we are doing with U is saying, this will attract some of this demographic, some of the time, when they are into it, but we are not seeking to dominate their existence as youth brands often set out to do."
Meanwhile, at TVNZ's main rival, Mediaworks, associate director of marketing Amanda Wilson agrees social media is increasingly valuable as a way to interact with viewers - and notes differences in how younger and more mature audiences engage with TV3 and Four's programmes.
When rebranding C4 as Four, Mediaworks was able to inform the 75,000 viewers who were fans of the channel's Facebook page of the changes, and lure them towards the new programming.
But for U, this is the first time a New Zealand television network has launched a brand in this way, and Kearley says he is not aware of anyone doing exactly the same thing anywhere else either.
"This may sound a bit cocky, but I don't think that we need to look overseas for verification of what we are doing."
The idea of television interacting with viewers' internet profiles is one Kearley has been toying with for 10 years, waiting for the technology and viewer behaviours to catch up with one another.
- U launches on March 13.