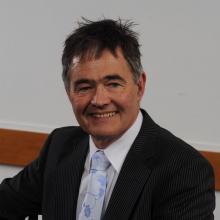 Kia ora koutou 
It's great to greet you in my new role as chair of Southern DHB, and I look forward to keeping you updated through these pages and elsewhere about the work we're doing to make the Southern health system as good as it possibly can be.
We've now held our first official meeting as a newly elected/appointed board. Across the team we are enthusiastic and take seriously our responsibility to continue the efforts of the commissioner team in meeting the expectations of Minister Clark to optimise clinical services within a reduced deficit.
We are under no illusions that this is an easy task. We are very conscious of the health service needs of the whole Southern community including challenges in several areas in maternity care. Indeed I encourage those who are interested to take the opportunity to provide feedback regarding the future of primary maternity facilities in the Central Otago and Wanaka areas.
We also need to prepare both hospital based and primary and community services for delivery in and with the new Dunedin hospital.
Obviously the Board cannot singlehandedly achieve what is needed. Delivering optimum health services involves all of the Southern DHB – the Board, management, clinicians, GPs and allied health workers – and many others across the health sector in a team effort that values everyone's contribution.
I look forward to working with our teams and the many health workers in the community to build a strong health system for the southern region.