With two included in the 2020 New World Wine Awards Top 50, Central Otago Pinot Gris are really hitting their stride.
While most people with even a passing interest would associate the region with Pinot Noir, that wine's increasingly popular juicy, mouth-filling cousin is certainly making its mark.
''(Pinot Gris) is part of the story now; I think it's the second most planted variety in Central Otago,'' winemaker Matt Dicey says. ''Pinot Noir is always going to get the most mileage, but its natural white compatriot is Pinot Gris, and you're going to see a lot of it coming from Central.''
Dicey is winemaker for Bannockburn's Mount Difficulty Wines, whose Roaring Meg Pinot Gris 2019 is one of the two Central Otago winners for the varietal on the New World Wine Awards Top 50 list this year. The other is Prophet's Rock Rocky Point Pinot Gris 2020, from Bendigo, whose head winemaker is Paul Pujol. Although Pujol believes that Central Otago is the minnow of Pinot Gris producers in New Zealand, the region is the perfect place for the grape variety.
''I think we do punch above our size, because the climate here is actually really well suited for Pinot Gris,'' Pujol says. ''We have enough warmth and sun so we can ripen it into an aromatic style, but because of the climate with the cool nights being in the mountains, you never lose that freshness.''
Both winemakers have been making Pinot Gris for over 20 years, not long after the grape was first planted in any quantity in New Zealand in the mid-1990s.
Dicey has been making it for Mount Difficulty Wines since his first vintage there in 1999. Pujol was first introduced to Pinot Gris at Seresin Estate in Marlborough during the 1990s. He has since worked as a winemaker in Alsace in eastern France – a region that produces perhaps the world's best Pinot Gris. They've both witnessed the evolution of the varietal in New Zealand and are producing some of the best expressions of it for their respective wineries.
The Roaring Meg Pinot Gris 2019 is a different style to the Mount Difficulty Pinot Gris, Dicey says.''Pinot Gris is a style that if it's not treated nicely it can be a bit shy,'' he says. ''Having worked with it over the last 20 years, it's good to see that if you give it the dues, it will reward you in spades. The Roaring Meg focuses on the aromatic purity and intensity. We thought the Pinot Gris really had the ability to deliver that, and it was a great variety to be playing with from that perspective.''
Dicey explains that winemaking is a ''team sport'' that includes everybody involved in the process, and so the conversation about the wine begins in the vineyard.
For Pujol it was a great surprise to find the Rocky Point Pinot Gris 2020 in the New World Wine Awards Top 50. It's the first year since 2014 they've had enough wine to produce Pinot Gris on the Rocky Point as well as the Prophet's Rock label.
''We're not a big winery, so we're not often able to make a wine that would end up in something like the New World Wine Awards,'' Pujol says. ''To have a wine that gives people an introduction to our style and approach, and our strong focus on Pinot Gris, is really cool. It will be fun to see the response now that it has hit shelves.''
Both winemakers agree that the New World Wine Awards are great for both those making the wines, and those who will get to enjoy them. Given the rigorous judging process involved in deciding upon those included, consumers have a virtual guarantee of quality.
''Wine is a daily part of life for us,'' Dicey says. ''Having New World endorse our wines allows it to have that reach to a wide range of people. It's an assurance that if these wines have made the Top 50, you can be sure that you've got a bit of good gear in front of you.''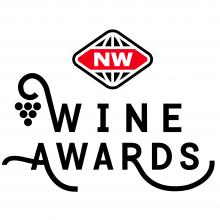 Check out the full list of New World Wine Awards winners at 
newworld.co.nz/wineawards
 and find the Top 50 wines at your local New World store.