It's nearly time for the summer break - lazy days at beaches, baches or camping, with barbecues, picnics and lots of food shared with family and friends.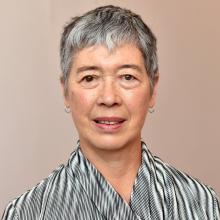 But for a few unlucky people this will be spoiled by foodborne illness - nausea, stomach cramps, diarrhoea, perhaps vomiting and generally feeling unwell. Children and older people are particularly vulnerable to serious complications.
In exotic places we might not be surprised to be laid low by ''Delhi belly'' or'' Montezuma's revenge'', but unfortunately we can get it here too, in our own backyards.
But the good news is that there are several simple precautions that we can take to avoid our food being contaminated by pathogens that cause illness, according to Dr Susan Jack, medical officer of health, Public Health South.
It's difficult to figure out how many of us get foodborne illness as many people wait to see if the symptoms go away rather than visit their GP, she says.
Some foodborne illnesses strike quickly but others, such as campylobacter, can take several days which can make it difficult to discover the source.
''More often than not we don't find the specific cause, but if we think it's likely to be a foodborne cause we notify the MPI,'' she said.
The Ministry for Primary Industries is responsible for food safety and recalls in New Zealand. The Environmental Science & Research Institute which is responsible for communicable disease surveillance reports 7000 cases of campylobacter a year, the highest rates being in the South.
The most common risk factors for campylobacter infection are consumption of untreated water, food from retail premises, and contact with farm animals.
''In New Zealand, because we have a lot of people living rurally on farms and in contact with animals, drinking water has some issues, especially if the water is not properly managed or chlorinated,'' Dr Jack says.
Rainwater tanks are vulnerable to contamination by bird droppings and possums and need treatment. If you use a filter you need to be sure it is good enough to filter out bacteria and viruses and is properly maintained, she says.
Otherwise, water for drinking and washing raw food such as salad and fruit should be boiled for one minute. If you have an automatic kettle, fill it and boil it until it shuts off - as long as it's full it will be effective. Get your system in place and keep bottles of boiled water in the fridge, she says.
''Or you can always go back to putting half a teaspoon of household bleach into 10 litres of water, which we don't like to do, but if you've got a family and need lots of drinking water ...''
To avoid foodborne illness, the first rule is to wash your hands in hot soapy water before preparing or eating food and after handling raw meat. If you're outdoors and there's no water, use a hand sanitiser, Dr Jack says.
Make sure chopping boards, knives and other utensils that have been in contact with raw meat are well washed before using them to cut your tomatoes or other things that are to be eaten raw.
Most of us are aware that raw chicken may have campylobacter and should not be allowed to contaminate other foods. It should always be cooked right through, as should sausages and mince patties. Put a knife in to make sure the juices run clear.
As it's not always easy to cook meat right through on a barbecue, Dr Jack recommends precooking it or finishing it in the microwave if necessary. Once food is cooked, keep it hot, or cover it then put it in the fridge when it stops steaming.
Cover food to keep off flies and other insects - you never know what nasties they have been in before landing on your food.
Food should not be left out of the fridge for more than two hours - less if possible. When it gets warm, harmful bacteria can multiply even in things you might think are safe - leftover rice and pasta are sometimes culprits, she says.
Get your shopping straight home from the supermarket and put perishables away in the fridge. Make sure it's at a safe temperature (0degC-4degC), and don't overfill it - something many of us do at Christmas time.
For people who enjoy collecting shellfish or catching fish, she has a few safety tips.
Shellfish, especially bivalves, can harbour toxins from contaminated water as they are filter feeders, so if there's a warning sign don't ignore it. Heavy rainfall can wash bacteria and viruses through sewage or stormwater outlets, and you should avoid collecting seafood within 48 hours of heavy rainfall.
Keep shellfish you've gathered alive and cool and use within two days. A live mussel, pipi or cockle will close if you tap it - if it doesn't it's dead and should not be eaten. Likewise any that don't open when they are cooked should be discarded.
Take ice with you when fishing and if you are lucky enough to catch something, gut it as soon as possible and put it on ice straightaway.
Many fish have parasites that you can't see, although this is only a problem if you are eating it raw as sashimi, she said.
''If you are going to eat it raw, it's best to freeze it for a few days. This reduces but doesn't kill the parasites. Otherwise they recommend slicing it very thinly and pulling out the parasites, like worms, if you see them.''
Foodborne illness can be contagious, so try not to spread it.
''If you are unwell with diarrhoea, strict hand washing is important, and then not going back to work, to school or preschool until you've been symptom-free for 48 hours, especially so if you're a food handler or in that line of work,'' she says.