Regular panellists Mr Collins and Mr McLaren each made resolutions of sorts in 2019 to dabble more widely in sauvignon blancs, seeking out a range of styles from the classically fresh and zesty, to the fuller-bodied and textural ''food'' styles.
They were looking forwards to the 2019s coming on to the market and this grouping, tasted at the end of last year, certainly won the charm offensive with their appealing diversity of flavour.
Perfect timing for summer!
2019 Jules Taylor Marlborough Sauvignon blanc
Price: $22.99
Rating: Excellent
Fragrant & floral, tropical fruits, gum drops, an undercurrent of smoke and cut grass. Good concentration here, hints of creaming soda, gooseberry, grass and a little gum. The fruit sweetness neatly balances the acidity. Good flow through the mouth culminating in a long finish with citrusy lift.
Very appealing style.
2019 Coal Pit Central Otago Sauvignon blanc
Price: $27
Rating: Very good to excellent
Sweeter fruited, snow peas, sweat, bramble. Powerfully zesty palate with citrus, grass and sour worms. The peas and bramble reminds me of Marlborough styles of old with a little development. Racy, charged palate is countered by the sweet fruit, the whole softening with aeration.
Quite different with heaps of interest.
2019 Nautilus Marlborough Sauvignon blanc
Price: $23
Rating: Excellent
Gooseberry, fruit lozenge, herbs, sweat tantalise the nose as this opens up. Tangy & crunchy palate, a real charge of flavour with classic gooseberry and cut grass notes to the fore. Zesty, acidity keeps this fresh with excellent carry of flavour on the close.
Nicely done, a classic Marlborough style with lots of appeal.
2019 Opawa Marlborough Sauvignon blanc
Price: $21
Rating: Very good to excellent
Cut and dried herbs, smoke, ripe gooseberry, perfume evolving with aeration. Powerfully sweet gooseberry and capsicum fruit notes with a little herbal backdrop do a little dance with the zesty acidity.
Quite bracing finish, but there's flavour intensity here too. This grows nicely with time, leaving you salivating.
2019 Main Divide North Canterbury Sauvignon blanc
Price: $20.99
Rating: Excellent
Smoke, matchstick, gooseberry, cut grass with a little fruit jube sweetness in the wings. Excellent palate weight, gooseberry, citrus and apple notes joined by a hint of stonefruit, the fruit sweetness snapped into line by the tangy, racy acidity.
Delightfully refreshing. Heaps of interest and perfectly ''in the slot'' to enjoy now.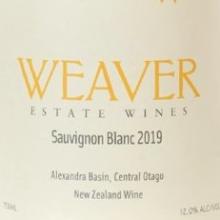 2019 Weaver Estate Central Otago Sauvignon blanc
Price: $26.95
Rating: Very good to excellent
Apple, fruit sherbet and cologne lead, gooseberry and grass/herb with aeration. Fruit jubes, citrus, apple and honey give an almost Riesling feel, shifting to grassy gooseberry and a little chalky chewiness.
This leads you down an altogether different path than the typical sav but still creates that freshness and zest for summer drinking.