It's that time of year when you'll become aware of the very first wines from 2019 trickling on to the shelves as sun-warmed grapes on the vine in February and March find themselves transformed into wine in the bottle.
Mind you, things don't all suddenly change overnight, with vintage rollover something that happens for different wineries at different times. There are lots of 2018 sav blancs out there and today's collection are current release 2018 sauvignon blancs which likely won't move on to the '19s until next year.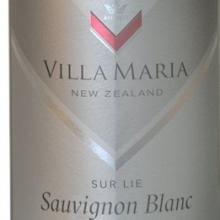 2018 Villa Maria Platinum Selection Marlborough Sauvignon Blanc Sur Lie
Price: $24.99
Rating: Excellent to outstanding
Fragrant grass and citrus notes lead the way, gooseberry and a little smoke join in. Powerful in the mouth, gooseberry joined by Rose's lime cordial with attractive stony, minerally notes. Richly textural, grassiness building, the powerful acidity coursing through the wine to its long, fruit-flecked finish.
Lovely stuff with real moreishness and great carry of flavour.
2018 Loveblock Marlborough Sauvignon Blanc
Price: $21.99
Rating: Very good to excellent
Struck match, some barrel characteristics, hints of oatmeal with citrus and cut grass underlying. Quite a different style this, moving into the citrus and tropical fruit spectrum. Creamy and rich, textural, layered and full of interest, adding a peasy/asparagus note before flowing to a long close with a hint of caramel.
Intriguing, and I may be under scoring this?
2018 Coal Pit Proprietor's Reserve Central Otago Sauvignon Blanc
Price: $38
Rating: Excellent
Powerful nose of bramble struck match, grass and citrus. Really plays in the sweet & sour spectrum at first accenting lemon, lime and spice before the fruit sweetness, and gooseberry elements evolve, adding a charry touch on the close.
There's a heap of flavour compressed into every glass here, with racy acidity giving this a bracingly crisp, flavour-charged finish.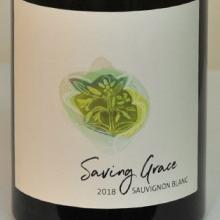 2018 Saving Grace Waipara Sauvignon Blanc
Price: $28
Rating: Very good to excellent
Quite a different nose with gum, banana and baguette crust becoming subtle with time. The palate offers citrus and spices adding grilled nuts with time, flowing to a long finish accenting the citrusy/grassy notes with a wisp of sour cream. Good texture and flavour depth.
This is intriguingly different and should pair very well with food.
2018 Riverby Estate Marlborough Sauvignon Blanc
Price: $25
Rating: Excellent
An appealing mix of zestiness vs a riper sweet-fruited character. Ripe red capsicum shifts to gooseberry with underlying cut grass. The creamy entry flows to zest and freshness showing nice integration and immediate drinkability. This has the classic Marlborough raciness, fresh, clean and with a super, long finish.
Vary easy to drink.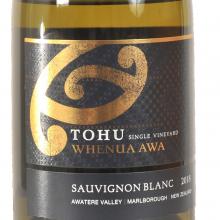 2018 Tohu Whenua Awa Single Vineyard Awatere Valley Marlborough Sauvignon Blanc
Price: $29.99
Rating: Excellent
A little wilder on the nose, humus, citrus a little asparagus and pea, remaining fresh. Rich on the palate, sweetly fruited, with ripe gooseberry, sugar-snap pea, lemongrass and cut grass. This builds nicely with aeration, gaining in fatness and richness while retaining crispness, flowing to a zesty and rich close.
Neatly covers an each-way bet; both as aperitif and as a food style.