At the recent New Zealand International Film Festival, I watched a screening of the Kiwi wine doco A Seat at the Table, which (as a wine obsessive) I thoroughly enjoyed.
The inspiration for the film came from a tasting in London of Kumeu River chardonnays vs a selection of top white burgundies, where Kumeu River trounced its French counterparts.
That chardonnay theme has coincided with my tasting a number of local versions recently, so here is a selection.
2018 Nautilus Marlborough Chardonnay
Price: $39.99
Rating: Very good
Subtle, mellow nose, smoke, stonefruit and a hint of condensed milk/caramel. Stonefruit and white peach, toasty elements and a little soft caramel oak note with minerally nuances in support. Rich in the mouth, not flashy or showy, yet rather elegant. This settles into its work nicely, an attractive zestiness building on the close.
An appealing mouthful.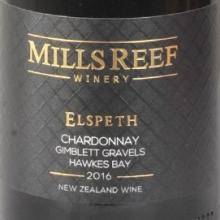 2016 Mills Reef Elspeth Gimblett Gravels Chardonnay
Price: $39.95
Rating: Very good to excellent
Boldly perfumed, sweet oak, musk yet a little salinity too; grilled nuts with time. Ripe tropical fruits, powerful oak, hints of nutmeg with real lushness before cooler nectarine and oyster-shell nuances lift on the palate. This displays fruit power and weight, fatness and richness, and while sweetly fruited, finishes quite dry.
A meal in a glass.
2018 Saving Grace North Canterbury Chardonnay
Price: $28
Rating: Very good
Sweetly fragrant with lanolin, wine gums and a caramelised cheese note reminiscent of Norwegian brown cheese. Creamy entry, followed by a chalky, grainy feel, which plays off the lactic hints and riper, sweet fruit that moves into the tropical spectrum. Richness and roundness here with a little warm glow.
Fascinatingly different yet very user-friendly.
2015 Giesen Clayvin Vineyard The Fuder Series Chardonnay
Price: $55.99
Rating: Excellent to outstanding
Powerful nose with toast, mandarin and peel, spices and wild yeast supported by stonefruits and grilled nuts. Sweet fruit and oak leads the palate adding nuttiness, bonfire smoke and ripe grapefruit, while texturally there's a little chalky grip.
At times sumptuous and complex, then racy and almost angular.
2017 Mt Difficulty McFelin Ridge Single Vineyard Lowburn Valley Chardonnay
Price: $47
Rating: Very good
Matchstick, bonfire smoke, peach and grapefruit with the nose exhibiting a real tanginess. Silky entry, creamy and mouth-filling, countered by fruit pith-like bittersweet elements. With time there's nuttiness and steely minerality with a tobacco note on the close as the nose tightens up.
This would pair well with creamy sauces.
2017 Mt Difficulty Packspur Single Vineyard Lowburn Valley Chardonnay
Price: $47
Rating: Excellent
Perfumed nose, sawn timber, citrus and peach, fragrant and floral. Lovely texture here, a little chewiness adding depth, with cool apple and grapefruit notes warmed by spice and an evolving nuttiness. Lovely balance with excellent intensity of flavour, yet elegance too.
The freshness and great length enhance the package.