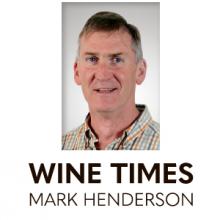 For a long time I have felt that Chardonnay has been one of Central's best-kept secrets, but it is finally beginning to garner some well-deserved recognition.
It has not been an easy road competing with the Pinot Noir behemoth which totals a whisker over 80% of the 2055ha under vine there.
The 92.4ha devoted to Chardonnay ranks that variety in the third spot, behind Pinot Gris, but still ahead of Riesling and Sauvignon Blanc.
Some fascinating wines here today including a decade-old example that will likely only be available at the cellar door.
2020 Te Kano Kin Central Otago Chardonnay
Price
RRP $29
Rating
Excellent
Bright, fruit driven nose at first, shifting
to toffee, nuts, malt
biscuit, a little herbal/
minty backdrop. A
silkiness to the entry,
creamy richness filling
the mouth, fruit
swaying from peach
to dried pineapple to
nectarine. Nice
integration and
balance, becoming
more supple over
time. Rather lovely
and in the slot to enjoy
now.
2021 Domaine Thomson Surveyor Thomson Clutha Left Bank Chardonnay
Price
RRP $45
Rating
Very Good to Excellent
The bouquet hints at
some development,
with pea-pod/canned
peas, lanolin, white
peach and nuttiness.
The ripe, creamily
textured palate carries
on where the nose left
off, alongside apple,
spice and pea-pod, the
bright acidity framing
the close, keeping this
racy and vibrant.
Supple, rounded,
fascinating stuff that
pushes some different
buttons.
2011 Domaine Thomson Surveyor Thomson Clutha Right Bank Chardonnay
Price
RRP $45
Rating
Excellent
Bonfire embers, flecks
of lime citrus,
nectarine, stony
minerality. Fresh,
vibrant, richness and
depth in the mouth,
once again leading with
limes, backed by
nectarine and peach
notes. An attractive
bittersweet element
reminiscent of almond
comes into play,
providing lovely
contrast to the fruit
richness. A wine of
intrigue.
2021 Te Kano Central Otago Chardonnay 13.06.22
Price
RRP $38
Rating
Excellent
A toffee/toffee apple nuance leads,
wisps of char, nuts,
stone fruits edging to
tropical fruit. Very
engaging. Delightful
creaminess, fills the
mouth, intensity here
yet light on its feet.
Nuttiness and stone
fruits flood the palate,
peach perhaps too,
light tinges of kernel
add an attractive dry
counterpoint to the
fruit. Already drinking
nicely.
2020 Domain Road Defiance Bannockburn Chardonnay
Price
RRP $32
Rating
Excellent to Outstanding
Wisps of struck match,
classically Chardonnay
nose, nothing stands
out as everything is in
place. The palate
similarly beautifully
balanced. Appealing
spiced notes, nectarine,
nuts, lovely complexity,
intensity to the flavours
with great structure
underpinning it. Long,
long finish, the flavours
hang in the mouth.
Powerful yet there's
elegance too. Delightful.
2021 Craggy Range Kidnappers Vineyard Hawke's Bay Chardonnay
Price
RRP $31.95
Rating
Very Good to Excellent
The nose is about
subtlety, teasing you
with hints of fruit
sherbet, nuts, cream,
white fruits and a
seasoning of spice. An
understated quality to
this, slowly unfurling
its lovely texture,
backed by refreshing
tangy sherbet, melon
and riper fruits flowing
to a nutty close. Not at
all a bruiser, it creeps
up on you, and is
already in a great
place to enjoy.