The recent hot days have had me wavering in my wine choices, with the temperatures seemingly demanding a coolish white, while I'm yearning for a red (popping a red into the fridge for 15 minutes on these hot days is absolutely acceptable, by the way).
There's times though, when my sweated brow craves a little aromatherapy, and by that I mean a dip into the aromatic white varieties, where fruit and fragrance shine, with riesling and pinot gris being prime examples.
I'm not a fan of over-chilling wines, but drunk cool, these varieties can really sing on a warm summer's day.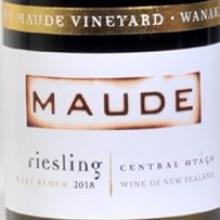 2018 Maude Mt Maude Vineyard East Block Riesling
Price: $35
Rating: Excellent
Fragrant nose mixing delightful florals with lemon and orange citrus. A hint of spritz, leads to a sweet fruit core reminiscent of West's Pineapple and Pear with honey and citrus. Excellent balance, neat acid zing and good length, a classy rendition.
As this opens up, the acidity gives a more powerful impression, finishing with real zest and crispness.
2016 Te Whare Ra Riesling D
Price: $28
Rating: Excellent
Fragrant and complex nose with notes of lime, jet fuel, smoke, apple, beeswax and dry honey. Great texture and flavour intensity, continuing the lime and apple-theme with a honeyed undercurrent, yet this remains dry. A little fruit pith adds texture, the brightly fresh acidity neatly balanced by the fruit weight. 
A lovely rendition of dry riesling.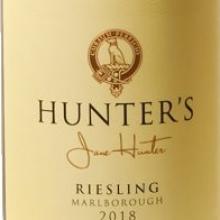 2018 Hunters Marlborough Riesling
Price: $19.90
Rating: Very good to excellent
Fruit sherbet and Sour Worms tangy notes lead the nose, moving into a citrus and stonefruit spectrum. This moves across the citrus fruits, at times lemon, other times orange, then lime, with that backbone of fruit sherbet. A real, zesty zing to this sporting lovely brightness and freshness.
Perfect stuff for a hot summer's day.
2018 Ostler Waitaki Valley Pinot Gris
Price: $21
Rating: Excellent
Powerful nose, stonefruit, pears, nuts, attractively floral, developing a pear drop note with time. Unfolds with a creamy, textural entry and excellent fruit intensity that is typically varietal with lovely freshness. That crisp acidity keeps this juicy and inviting as the flavours linger on the long and attractive finish.
A lovely example.
2018 Providore Central Otago Pinot Gris
Price: $25
Rating: Very good to excellent
Bright and juicy nose with stonefruit, fruit kernel and lanolin notes. The stonefruit and apricot kernel continue on the palate, adding nuts, white roses, citrus and hints of minerality. Excellent complexity and a rather elegant style.
Becomes softer with time, losing some of the raciness, before flowing through to a long finish.
2018 Maude Central Otago Pinot Gris
Price: $27
Rating: Excellent
Fragrant and classically gris nose of pear and stonefruit with hints of spice. Textural richness and a long creamy palate enlivened by tangy, zesty acidity. Those pear, stonefruit and spice notes carry though the neatly balanced palate, which develops a little chewiness adding extra texture.
Really attractive wine with a long finish.