Many of you will, hopefully, have managed a little bit of ''rest and relaxation'' over the holiday period, though my mind is turning to something different as we move into what should be the warm and settled weather of February and March: riesling and rose.
Both are eminently suited to warmer days, and evenings where the barbecue may get a bit more of a workout.
Moreover, February 5 is New Zealand Rose Day, so there's even more reason to embrace this particular wine style!
A glass of rose on a warm summer's evening - what could be better?
2017 Giesen Limited Release Riesling
Price: $14.99
Rating: Very good
A wild and funky hint melds with manuka flowers, manuka honey and wine gums. The off-dry and medium weight palate offers manuka honey, musk and stonefuit, aeration adding a grainy, fruit-pith-like note on the close.
A nicely viscous mouthfeel and good balance make this attractive drinking at a good price.
2014 Tongue in Groove Riesling
Price: $28
Rating: Excellent to outstanding
Not at all your mainstream style, with a powerfully fat nose of smoke, toast, mandarin and spice. That richness continues on the palate, adding mandarin, river stones, musk and almond before the delightfully long and complex close with a bittersweet (apricot kernel like) touch.
May be challenging to some, but its textural richness and constantly evolving nuances make for a fascinating wine.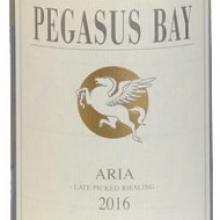 2016 Pegasus Bay Aria Riesling
Price: $40
Rating: Excellent to outstanding
Smoke, toast, beeswax, bush honey and mandarin: a nose to luxuriate in. Richly fat and sumptuous palate, delightful complexity and a long, honeyed intensity: a bittersweet element and hints of almond providing a lovely counterpoint. Not a full-blown dessert wine but a richly sweet one where savoury elements create lovely balance.
A dessert in itself, to ponder over.
2018 Tohu Nelson Pinot Rose
Price: $18
Rating: Very good
Bright and vivacious nose of summer fruits and strawberry. Surprising weight in the mouth, adding fruit jube/wine gum notes to the dominant strawberry, all the while playing in the sweet & sour spectrum, finishing crisply dry with a little warm glow.
This fattens up nicely in the glass, the sweet & sour element becomes a refreshing tang, in a very easy drinking package.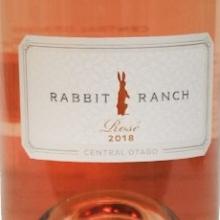 2018 Rabbit Ranch Central Otago Rose
Price: $23
Rating: Excellent
Attractive florality to the nose, red fruits, cranberry, a little savoury touch. Nice fruit weight and balance here with texture and structure, adding tangy freshness and an appealing, almost fruit-pithy chewiness on the close. Distinctly in the dry spectrum with lots of interest, flowing through to a very long, crisply dry finish.
Deceptively and deliciously moreish!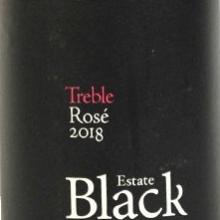 2018 Black Estate North Canterbury Treble Rose
Price: $31
Rating: Excellent
A noticeably darker colour, and the powerful nose leaps from the glass with darker fruits, smoke, dried herbs and flowers. Fascinatingly different: a sweet fruit and herb-accented palate, a chewiness imparted by the tannins and a fruit pith character, flowing to excellent length. Really more of a light red than a rose, but perfect with summer foods.
Light filtering means that some harmless tartrate crystals have formed.