A couple of weekends ago, I had a thoroughly enjoyable Saturday visiting Central Otago cellar doors.
At one, one of the family mentioned that they had bought a new block of land to plant in vines, with riesling being an important part of the mix. At another, a family member enthusiastically told me how restaurants were using their rieslings in tasting menus, broadening perceptions of what this grape variety could offer.
As a riesling lover, this is a delight to hear. While riesling can be the darling of people in the industry, it sometimes struggles to gain traction: getting it into people's consciousness (and mouths) is key. Here's your chance.
2017 Framingham F-Series Old Vine Riesling
Price: $45
Rating: Outstanding
Fascinating dry honey and smoky, almost savoury nuances. Citrus, fruit jube/gum drops allied with a delicious sweet and sour twist, framed by a deliciously creamy mid- palate that flows to lime zest on the close. Power, richness, with complexing nuances popping on the palate.
Thought-provoking and would marry brilliantly with food.
2013 Lone Goat Cantebury Riesling
Price: $20
Rating: Very good to excellent
Rich and voluminous nose of buttered toast, comb honey and mandarin which flow through the palate adding smoky, herbal notes, orange zest, musk and a sweet and sour element with a camphor-like nuance on the close.
Secondary flavours, just tightening a little as a bittersweet apricot kernel draws this to a long close.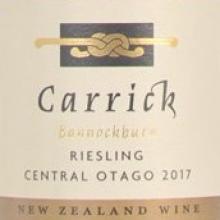 2017 Carrick Bannockburn Riesling
Price: $27
Rating: Excellent to outstanding
A whiff of struck match moves to lemon, sweet jube, musk and an almost earthy, cashew nut-like note. A real burst of flavour hits the front palate, the citrus and honey bought into line by a flood of racy acidity, tempered by a lick of residual sugar. Classic riesling, young, vibrant, fresh, juicy and lip-smacking.
Delightful.
2015 Domaine Rewa Central Otago Riesling
Price: $24
Rating: Excellent
Perfumed nose with white flowers, citrus and schist. Power to the fruit here, a chalky quality in the mouth, a quiet intensity to the dry honey, lemon and grilled grapefruit notes, which grow on me and are in perfect harmony with the fruit sweetness. Nicely integrated with a long carry of flavour.
Rather beguiling.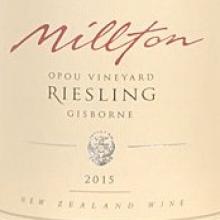 2015 Millton Opou Gisborne Riesling
Price: $25 (cellar door)
Rating: Very good to excellent
A wild, funky hint at first, moving to musk and honey. A subtlety to this, yet lovely flavours building in richness as spiced, stewed fruits lead the way.
Underlying sweetness, buried in the fruit intensity, a richness, roundness and suppleness which gives a softness to this, yet the acidity is there to give it all the spine it needs.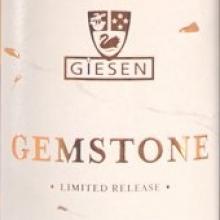 2018 Giesen Gemstone Limited Release Marlborough Riesling
Price: $20
Rating: Excellent
Explosive nose of citrus blossom, fruit jube, sherbet and apple. The rich and bold palate continues the theme, adding honeyed elements, yet for all its fatness, it does retain a light, aerial quality.
Distinctly youthful and primary, developing more creaminess in the glass with aeration: time should be a friend here.