On a recent Sunday afternoon, a gaggle of wine enthusiasts gathered in sunny St Clair, ready and eager for the 2017 rendition of the Blind Chicken wine options competition.
With last year's winner, David Tasker, in charge of the questions, and several previous winners attending, this proved to be a tightly fought affair.
At the end of regular time yours truly was tied in first place with local wine enthusiast and wine rep Tony Montgomerie, on a score of 33 out of 45.
A play-off wine was called for - I crashed and burned while Monty soared to become this year's winner and holder of the much coveted "Even the Blind Chicken Gets The Corn Trophy''.
Hearty congratulations, Tony. With the prestige comes the responsibility of organising next year's event.
Backing up last year's fine performance was Brendon Woodford in third, one point behind the joint leaders.
Fourth spot went to first time participant Elena di Angelini, who stormed home on the dessert wines to finish with 31 points.
One back on a consistent 30 points and tied for fifth were Warwick Mason and Paul Templer respectively. A great afternoon of vinous deduction.
Wine award for former Dunedin man
Each year since 2005, the New Zealand International Wine Show has bestowed the Sir George Fistonich medal on a person who has been selected for their outstanding contribution to the New Zealand Wine Industry.
At the awards dinner earlier this month, this year's recipient was named as Raymond Chan, a passionate supporter of the wine industry for more than 30 years, and a true gentleman.
2014 Sileni The Peak Syrah
Price: $35
Rating: Excellent to outstanding
Attractive nose of blackberry, tilled earth, spice, ink and lead pencil. Adding blueberry and currant with time. Deceptively rich palate draws you in for more, ripeness yet not overblown with blueberry spice and leaf nuances.
Impeccable balance and integration and wonderful carry, this is deliciously approachable now.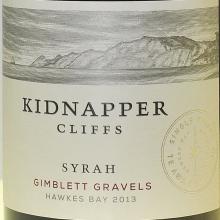 2013 Kidnapper Cliffs Gimblett Gravels Syrah
Price: $70
Rating: Excellent
Dark and brooding with blackcurrant, dark fruits, ink and graphite. Tightly coiled on the palate unfurling dark fruits, spice and pepper as it opens, a sweet fruit element hinting at boiled sweets. Quite full in the mouth with lots of complexity and more to offer.
This one needs more time, showing glimpses of its marvellous future.
2015 Craggy Range Gimblett Gravels Le Sol Syrah
Price: $135
Rating: Outstanding
A subtle but inviting nose mixing red and dark fruits, spice and wild herb nuances with cedar evolving. An explosion of fruit in the mouth, fine tannins and a wellspring of coolness as dustiness, wood shavings, mint leaf and hint of  Christmas cake evolve. Fills every corner of the mouth.
Still very young and needing time but already absolutely gorgeous.