It wasn't that long ago the last vestiges of the ABC movement (Anything But Chardonnay) were still in full swing.
It could seem rather un-PC to admit to drinking chardonnay, though sales always tickled along steadily.
Look at the wine aisles of your local supermarket and the continuing dominance of sav blanc and pinot gris is clear; however, chardonnay is now very much in the ascendant. It's OK to drink chardonnay.
The dynamic duo of Collins and McLaren joined me in tasting this chardonnay sextet covering a range of styles, regions and price points.
2016 The Boneline Barebone Chardonnay
Price: $20
Rating: Excellent
Subtly attractive nose of ripe nectarine, toasted bread, gum and fresh grapes. The palate adds citrus and rock melon, delightfully creamy texture, a little grip too, remaining supple and nicely balanced with a saline hint on the attractive finish. This grows in the glass and opens up deliciously.
Unoaked, and in a great place now.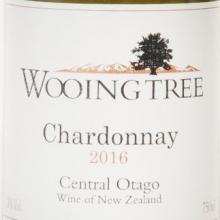 2016 Wooing Tree Chardonnay
Price: $34
Rating: Very good to excellent 
Fragrant nose of toasted coconut, spice and a hint of resin: nutty over time. A cooler feel to the fruit; the freshening acidity giving a crisp line as white peach is joined by nutty elements. A finer bodied, nicely structured style with a little cool mint on the close.
Perfect as an accompaniment to grilled fish or shellfish, I suspect.
2016 Vidal Legacy Chardonnay
Price: $55
Rating: Outstanding
Smoke, burnt match, oatmeal and bran biscuit leap from the powerful nose. Creamy palate with real freshness offering energy and interest as hints of lime and grapefruit add to the complexity. The power on the nose gives way to lovely finesse and balance with a beautifully long finish that hangs in the mouth.
Draws you back for more.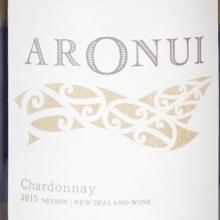 2015 Aronui Nelson Chardonnay
Price: $25
Rating: Excellent 
Perfume leaps from the glass, the summer flowers joined by nutty notes. Appealing texture and lovely mouthfeel; a tangelo note builds as this becomes more crunchy, the acidity keeping this pert, a lime-accented citrusy freshness to the delicious lip-smacking close. 
Good balance here and refreshment in a glass.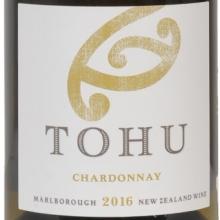 2016 Tohu Marlborough Chardonnay
Price: $22 
Rating: Good  
Bright and appealing nose, lifted aromas of fruit sherbet, lime and flowers. Clean, fresh palate, the flavours quite direct and compact, with a fruit pith backdrop to the nectarine- accented fruit. Plays a little in the sweet and sour spectrum.
Unoaked and in a lighter style; easy drinking to be had here.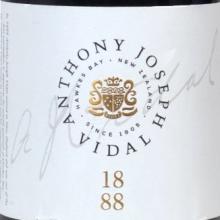 2014 Anthony Joseph Vidal 1888 Chardonnay
Price: $120
Rating: Outstanding 
The nose an assault on the senses: powerful struck match, warm baguette, ripe tropical fruit and toast. Delightful flavours on the palate adding a spicy intensity to the concentrated tropical fruits, with hints of pineapple. A zingy freshness to this still youthful and complex wine with an amazingly long, long finish.
A real statement wine, but it works.