Recently, I was reading Wines of the French Alps, which focuses on some very much lesser-known regions and grape varieties.
The author commented on the growing number of people actively seeking these little-known, uncommon and esoteric wines, which were little known even within France 20 years ago, but are now being exported to hipster restaurants and wine bars in London, New York, Hong Kong and around the world.
Today's selection isn't quite that "out there'', but is a reminder of the pleasures to be found when you venture off the beaten path.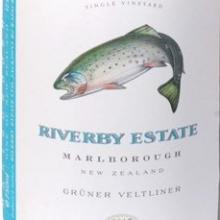 2017 Riverby Estate Marlborough Gruner Veltliner
Price: $22
Rating: Very good to excellent
Floral and expressive with peach, citrus and tangy grassiness, stonefruits with aeration. Fatness on entry, almost a soapy softness, but the acid floods in to snap it back into line. Lime, cut grass and some exotic fruit flavours on a luscious, rich mid-palate before a little chalkiness on the close. 
Bright, fresh and fun with different flavours to explore.
2018 Hunter's Marlborough Gruner Veltliner
Price: $24.90
Rating: Excellent
The nose gives an impression of fatness and richness, along with a little funk, matchstick, pepper, lime and grapefruit. Creamily textured, filling the mouth, pepper and spice through the mid- palate, backed by lime and cooked lentils. A lifted grapefruit note brings freshness to the close.
Fascinating, different: Pinot gris lovers could branch out and find a friend here.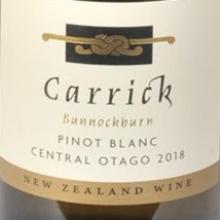 2018 Carrick Bannockburn Pinot Blanc
Price: $36
Rating: Excellent
Fragrantly spiced nose of cinnamon and vanilla pod, the fruit backed by a waft of dried herb, butterscotch and almond with aeration. There's a Mackintosh's toffee-like note on the palate, enlivened by citrus before air allows greengage plum to shine. Nicely textural, crisp acidity gives freshness, the finish is long and nutty.
Threatens to tighten up, then blossoms and opens up.
2018 Tohu Whenua Awa Upper Awatere Marlborough Pinot Blanc
Price: $34.99
Rating: Excellent
A creamy, lactic note meets with cashews, grilled nuts and caramel, with a little citrus in the wings. These notes carry on to the palate as sweet, tropical fruit notes build, while a core of acidity keeps this vibrant as a little chewy fruit pith gives texture.
Threatens to soften but spiced nuts and zestiness hanging on the long finish hold it together.
2017 Cicada Marlborough Gewurztraminer
Price: $24
Rating: Excellent
Turkish delight and dustiness leap from the glass, shifting to lychee, rose petal, spice and licorice. Off dry with textural, almost oily richness, the flavours shift back to Turkish delight, gum drop and licorice. Rather than acidity, there's a fruit pith-like graininess that adds fresh lift, creating a foil for the oily richness.
Very true to the variety and immensely drinakable. 
2018 Main Divide North Cantebury Gewurztraminer
Price: $20.99
Rating: Excellent
While fragrant and floral with its rose petal and lychee, this gives a drier impression. Lovely texture on entry, sweetly fruited, continuing the lychee theme on a rich and slightly dry palate. Excellent varietal expression, good depth of flavour and freshness too. With aeration the nose swells and the wine grows nicely in depth.
A lovely  rendition for Gewurz fans.