The inaugural Family of Twelve Wine Tutorial recently concluded in Hawke's Bay.
The three-day educational programme, to be held biannually at member wineries around NZ, was open to 12 participants working with New Zealand wine, selected through an essay submission. This group will be some of the future educators, communicators and leaders in the industry.
Over three days, participants were treated to eight dazzling wine workshops moderated by Masters of Wine Michael Brajkovich and Emma Jenkins and a series of dinners showcasing the finest New Zealand wines from the Family of Twelve stable alongside benchmark examples from around the world.
While challenged to hone their tasting abilities, the participants drew on the accumulated knowledge of Family of Twelve members to further their education and understanding and, ultimately, to inspire them.
With parallels to the Len Evans Tutorial in Australia, this is a major innovation in the New Zealand wine industry and will create a growing cohort of ambassadors for New Zealand wine.
This year's Dux was Andres Aragon Perez, from the Merivale Group in Sydney, while the Institute of Masters of Wine prize went to Maciej Zimny, of Noble Rot Wine Bar in Wellington.
Queenstown somms upskill in Australia
Three Queenstown sommeliers recently travelled to Australia to join six other Kiwis in the NZ Sommelier Immersion Programme.
Eschewing the big-name regions of McLaren Vale and Barossa Valley, English-born Anna Krykunivsky, of Eichardts & The Grille, American-born Stephanie Maddox, of the Lodge Bar, and Chilean-born Marisol Caceres, of Blanket Bay, were hosted by Wine Australia on a six-day exploration of Macedon Ranges, Grampians and Coonawarra wine regions, along with a masterclass of top Australian wines at Langtons Wine Auctions.
''An extraordinary highlight'', said Anna, was the 1958 claret at Wynns in Coonawarra.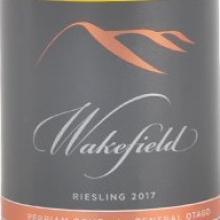 2017 Wakefield Central Otago Riesling
Price: $25 (cellar door)
Rating: Very good to excellent
Bright and youthfully floral, bread dough and grapefruit moving to lime. Crisp and dry, notes of grapefruit and citrus zest, that tanginess coursing through the wine.
Nice fruit intensity, a gentle creaminess as the wine grows nicely in the glass while a youthful grapefruit pith tang rounds up the appealingly long finish.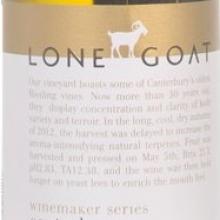 2012 Lone Goat Canterbury Riesling
Price: $20
Rating: Excellent to outstanding
Rich and developed nose with navel orange, honey and a funky, wild nuance. Real depth of flavour, adding notes of dry honey, musk/mushroom and hints of dried herb while the brightly fresh acidity lends a tangy sweet and sour note to the long finish. Clearly age here, but remarkable freshness, complexity and interest.
Delicious!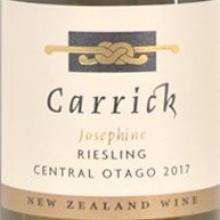 2017 Carrick Josephine Riesling
Price: $30
Rating: Outstanding
Subtle nose that opens to spiced apples and honey. Real intensity to the fruit with red delicious apple, honey, citrus and more flowing through the wonderfully creamy palate to an apple skin/fruit pithy chewy textural element on the close. Zesty acidity a lovely foil here. Fresh, crisp yet powerful with a gorgeously long finish.
Compelling stuff!