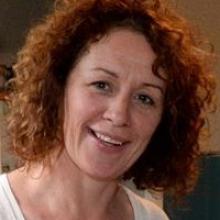 I have spent Christmas in many countries over the years and I love all the traditions each culture has, writes Alison Lambert.
These buttery little biscuits are heavenly and make a wonderful gift to say thanks.
Greek Christmas shortbread
MAKES 24
Ingredients
150g slivered almonds, roasted
250g butter
50g pistachios, shelled and unsalted
75g icing sugar
1 Tbsp rose or orange blossom water
½ tsp vanilla extract
1 Tbsp baking powder
pinch of salt
300g standard flour
extra icing sugar for coating
Method
Heat the oven to 200degC.
Roast the almonds on a sheet of baking paper on a baking tray for 7-8 minutes until golden brown in colour. Remove and cool.
Blend the pistachios until a fine powder has formed. Set aside.
In a food processor, add the cold butter, first measure of icing sugar and rosewater and blend until breadcrumb consistency forms  (10-20 seconds).
Add the ground pistachios, a pinch of salt and vanilla. Blend until combined.
Add the baking powder, flour and mix until combined.
Transfer to a large bowl. Add the cold roasted almonds, knead lightly with your hands. Do not overwork the mixture as it will soften the butter too much.
To form the biscuits, line two baking trays with baking paper.
Roll 1 tablespoon of the dough into a ball and either leave like that or mould into a traditional crescent shape.
Lower the oven to 170degC.
Place on tray and bake for 20 minutes approx or until a very light golden colour. Remove from oven and cool.
Sift heavily with icing sugar and toss gently to coat the whole biscuit.