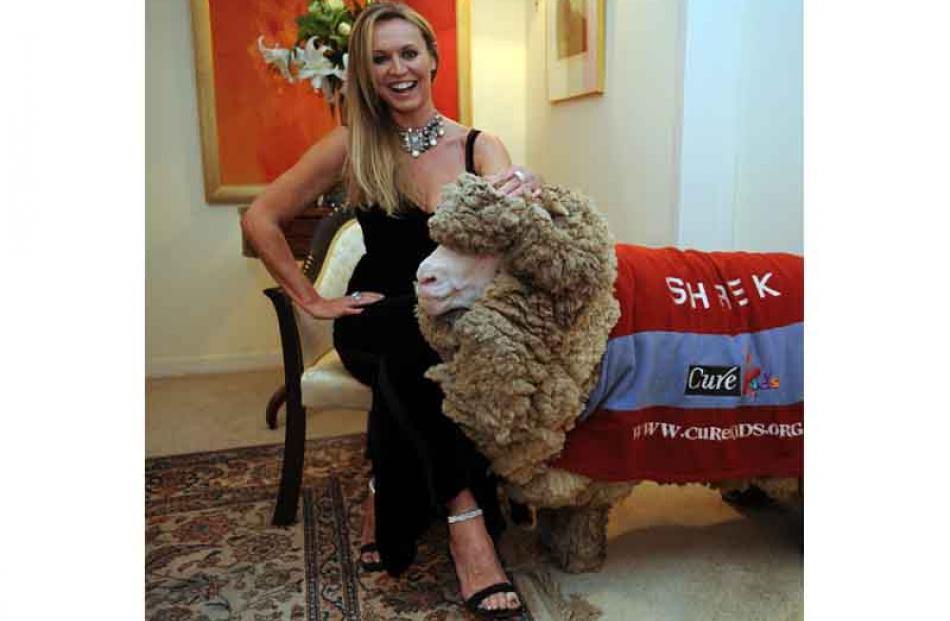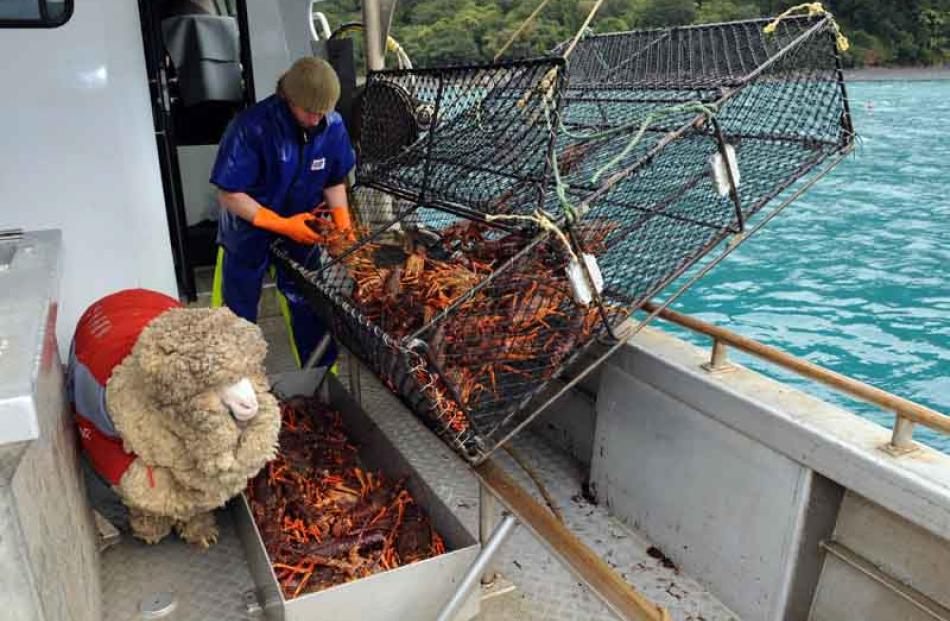 Delighted smiles on the faces of children at Paihia, incredulous glances from rushing office staff in downtown Auckland, affected nonchalance from Milford Sound fishermen - Shrek the sheep took it all in his stride.
As much as his extraordinary fleece of wool, it was this most unsheep-like placid temperament around people that propelled Shrek to stardom.
Right from the get-go, this woolly hermit adopted John Perriam as his minder and calmly stuck to him as if his life depended on it - which of course it did.
If I had my way we would have shaved the wool off on day one.
I did my utmost to convince John how compelling the before and after pictures running side by side in Saturday's paper would look. And I thought I had him convinced: he hesitated, and then declined. The decision was typical of the way in which John tossed the dice, time after time, during Shrek's time in the limelight and he always came up trumps.
Normally a miss-mustered woolly is an embarrassment, so it was lucky that John recognised something special in this merino. It was lucky that John was able to devote his time, it was lucky that Paul Holmes (dare it say it!) showed an interest in following up the Otago Daily Times scoop and broadcast the shearing to a global audience.
By that stage the rocket ship had taken off. Shrek's fame, appeal and fund-raising power were no longer a matter of luck but a matter of John giving his time to take Shrek on the road.
In the early days he was fetching $10,000 per appearance at corporate events for his charity Cure Kids but John still took the time to march him around old folks' homes, schools, and A&P shows for nothing.
The pair shared a special bond; some would say they also shared similar looks ... silver/ white hair and that distinctive merino fleshy, craggy, sort of sticky-out, double chin.
Rather than rest on the laurels of Shrek's early success, John raised the stakes. Shearing Shrek on an iceberg 160km off the coast of Otago captured world media attention again.
The stunt kept the money rolling in but was not without risks.
Imagine the outcry if he had slipped off the edge.
And there was one risk about which I was blissfully unaware.
John had been advised the night before the trip to the iceberg that even a crampon scratching the crystal-formed surface of an iceberg could cause it to fracture in two. John was therefore horrified following the successful shearing to hear a hammering sound as I drove a metal spike into the ice to fly the company flag. It turned out his advice had been 100% correct.
The first helicopter out to the iceberg the next morning reported a large chunk had broken off along with my spike and the boss's flag.
Meeting your heroes - whether they be an All Black, a movie star or royalty - can be awkward or intimidating. Not so with this four-footed friend. One of the most delightful weeks of my photographic career was ferrying Shrek around the North Island in a rental 4WD taking photographs for the book, Shrek - The story of a Kiwi icon.
Without exception, wherever we stopped, our woolly companion was not only recognised, but warmly welcomed. Everyone wanted to say hello and have a pat.
Advertising agency Saatchi and Saatchi estimated early on that Shrek's value in international exposure for New Zealand was $100 million; Cure Kids has benefited by $150,000 plus. This week the news wires reported his passing in every language you could imagine.
Shrek's story has been a phenomenon, but I wouldn't give all the credit to the sheep; after all, he couldn't talk, he couldn't drive, he couldn't organise his calendar of appearances. What he did was to follow his minder around, with dignity, without fuss and with absolute trust. Personally I would give the credit for his phenomenon to the man who calls himself "The Father of Shrek", John Perriam, from Bendigo Station.
I think it was poignant that Shrek's life ended on Queen's Birthday Monday. I agree with calls for national recognition; but I wouldn't be giving the gong to the sheep.
---
Shrek - a life
- Shrek, a hermit merino, was discovered on April 14, 2004. It is estimated he would have been 17 this lambing season.