An announcement Mondelez International will complete a $7 million redevelopment of Cadbury World and create 25 new jobs is positive news at a difficult time, a union director says.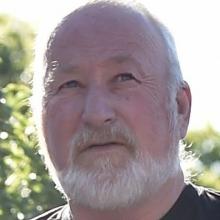 Yesterday, Mondelez International New Zealand country head James Kane confirmed the multimillion-dollar project would relocate Cadbury World to the old dairy site in Castle St.
The revamped tourist attraction would double the number of full-time equivalent jobs from 25 to 50, and was expected to attract an estimated 70,000 more visitors a year.
Mondelez also committed to retaining popular Cadbury Carnival events, including the annual Jaffa race, although what form the carnival would take was yet to be decided, Mr Kane said.
Etu Union industrial strategy director Neville Donaldson said the news offered potential security for some of the 360 staff who would lose jobs when the factory stopped production in March 2018.
"It was agreed in the consultation process current staff would have priority when applying for jobs. The difficulty there is it is unlikely to be full-time work.''
While the roles would not suit everyone, the news was "positive at a very difficult time''.
As many as 30 contractors, and seven full-time staff would work on site during the redevelopment and 75% of the project budget would go to local businesses, Mr Kane said.
Site manager Judith Mair said $1.5 million had already been spent earthquake strengthening and re-roofing the dairy building.
Work on the Castle St facade would start in September and the two-storey space would open to the public at the end of 2018.
The two-storey space would show visitors the chocolate-making process and give them a chance to make their own chocolate at a "block bar''.
Mr Donaldson believed there would still be strong interest in Cadbury World tours, despite the closure of the factory.
At present staff had to turn away visitors because of a lack of space, meaning only 110,000 people could visit each year.
Mayor Dave Cull said he was pleased the future of Cadbury World had been secured.
The contract for the next phases of the redevelopment was yet to be awarded.