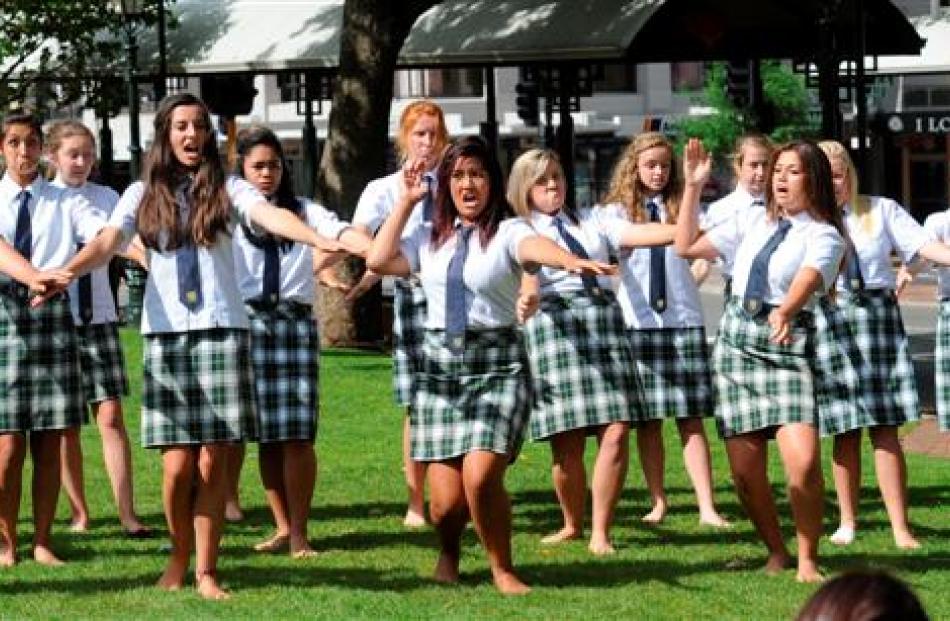 The success of the campaign to keep neurosurgery in Otago and Southland was demonstrated last night with a celebration to welcome Dunedin's new neurosurgeons.
Belgian neurosurgeon Prof Dirk De Ridder, the inaugural Neurological Foundation professor of neurosurgery at the University of Otago, was welcomed by Bayfield High School's kapa haka group in the Octagon.
He and English neurosurgeon Reuben Johnson join neurosurgeon Ahmad Taha to form the team that will provide research and clinical services in the South. Their arrival marks the end of a campaign by the Neurological Foundation to raise $3 million for a chair in neurosurgery at the university.
To thank those who helped make it a reality, the foundation held a public welcome, in the Octagon where the campaign started in 2010, which was followed by a function at the Dunedin Public Art Gallery.
Fundraising campaign chairman Dr Brian McMahon said Dunedin's neurosurgery unit was one of the oldest in the southern hemisphere and Prof De Ridder would be the fifth head in its 70-year-history.
The arrival of the neurosurgeons was due to the support of many businesses, families, trusts, service clubs, media and individuals.
University of Otago vice-chancellor Prof Harlene Hayne said when the South got its ''heads and hearts together'' it could achieve some ''pretty spectacular'' things.
The university was ''extraordinarily humbled'' by the generosity of those who had made the continued service possible, she said.
Neurological Foundation executive director Max Ritchie paid tribute to the work of the Otago Daily Times and its editor, Murray Kirkness, in championing the campaign.
Prof De Ridder said it was humbling for him to be in Dunedin after so much effort had been put in: ''I'm very happy to be joining one of the oldest units in this part of the world. Your support is not wasted.''