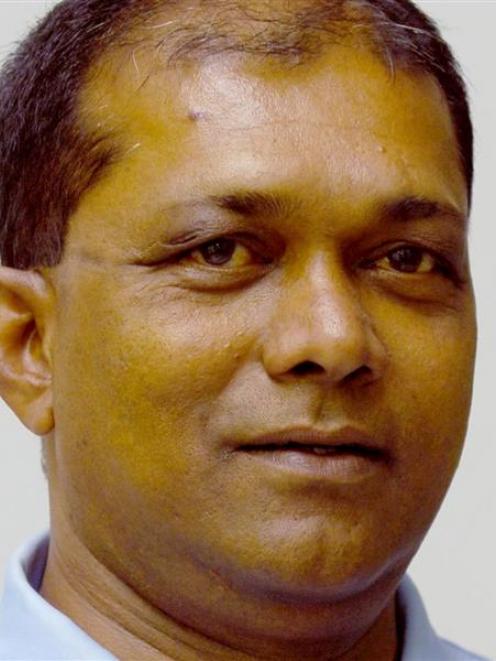 Former Otago Museum chief executive Shimrath Paul received $429,104 in accrued sabbatical leave payments when he left the Otago Museum to take up a senior health administration post in Indonesia.
This was part of about $700,000 in payments made to Mr Paul when he left the museum in September 2012.
The museum recently confirmed the size of the overall payment and released details about it after the Otago Daily Times appealed to the Office of the Ombudsman.
Museum authorities had earlier declined to release the details, citing a confidentiality agreement with Mr Paul.
Before his resignation in 2012, Mr Paul had worked at the museum for 22 years, 18 of them as head, and had overseen the museum's successful two-stage redevelopment.
Mr Paul come under fire over his $310,793 salary, which critics said was higher than that of the Te Papa chief executive.
The current museum head, professional astronomer Dr Ian Griffin, took up his post as director, with total annual remuneration of $250,000, last year.
In a recent letter to the ODT, board chairman Graham Crombie said the board had decided to release the information sought, taking into account ''the passing of time, the information already published in the ODT'' and the costs involved in completing the process.
He said part of the overall payments made to Mr Paul consisted of a taxable payment of $662,000, to cover contractual payments of. -
• Salary in lieu of notice: $77,500.
• Retirement payment: $155,396.
• Accrued sabbatical leave: $429,104.
A payment of Mr Paul's legal costs had amounted to $37,923.50.
A further payment had been made for time and holiday pay, up to Mr Paul's final day, on September 14, 2012.
Mr Crombie confirmed in an interview yesterday there had been no ''golden parachute'' payments to Mr Paul.
Considerable sabbatical leave, of more than a year, had been accumulated, under a contractual provision agreed by an earlier trust board.
Overall, what was essentially involved were ''straight mechanical payments'' arising from a contract agreed by a previous board.
Mr Paul's departure had simply ''crystallised'' existing contractual entitlements, which would also have been due to him if he had remained at the museum.
Asked if the ''retirement payment'' of $155,396 involved superannuation entitlements, Mr Crombie said this was a retirement payment specified in Mr Paul's contract.
Asked if there had been any dispute which had required payment of legal costs, Mr Crombie said this was not the case, but legal advice had been sought by Mr Paul in finalising details of the contractual payments.
He emphasised the payments to Mr Paul involved an ''historical'' situation at the museum.
Dr Griffin was a new director, whose contract had different provisions, and he was doing ''great things'' at the museum.
Mr Paul could not be contacted for comment yesterday.