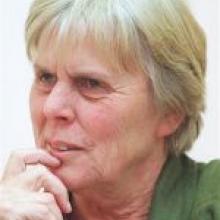 Plans to extend the Otago Harbour cycleway to Port Chalmers by 2015 have been greeted with a mixture of delight and scepticism by the Chalmers Community Board.
Board chairwoman Jan Tucker yesterday welcomed confirmation NZTA funding had been approved, saying it was "great news" and most residents would be pleased.
However, board deputy chairman Steve Walker - also the co-ordinator of the Harbour Cycle Network advocacy group - said the "vast majority" of residents along the West Harbour route would be frustrated by the timetable.
Their mixed views came after New Zealand Transport Agency Otago-Southland regional director Bruce Richards this week confirmed cycleway construction would resume later this year, between Maia and St Leonards, and was expected to reach Port Chalmers by 2015.
Funding worth $1.3 million had been confirmed for work on parts of the route over the next 18 months, and a further $4.7 million was likely to feature in the next three-year funding window to 2015 to finish the project.
Mrs Tucker said the fact NZTA had confirmed its intention to complete the project by 2015 was a positive step: "2015 may seem a long way out for some, but it is only four years away ... it's not a long length of time."
She was also pleased the next stage of construction work, linking Maia and St Leonards with a sealed harbourside route away from the highway, would allow cyclists and pedestrians to avoid "quite a nasty bit" of State Highway 88.
"I'm delighted and I'm sure all the cyclists and people that have been pushing for this will be delighted."
However, Mr Walker said funding to complete the cycleway had been included in NZTA's previous 2009-12 national land transport programme, only for the change of government to delay the work.
That was despite three accidents involving heavy vehicles on SH88 in the past two years, including last week's logging-truck crash, which highlighted the danger faced by cyclists using the road, he said.
He was yet to be convinced the new NZTA funding plan would survive without further changes and delays, pushing the 2015 deadline back.
"As with many projects throughout the country, there's vast pressure on funding. I just think this will become yet again a low priority - until someone's killed."
His cycling group represented about 300 people, most of whom were west harbour residents who would use the cycleway.
"And I think I speak for the vast majority of the residents of West Harbour in saying that we want it [cycleway construction] accelerated."
Mr Richards yesterday said the road's accident record was relevant, as for any safety project, and "persistent" accidents could alter the work's funding priority.
The work would be carried out as funding and other processes allowed, such as consent applications for reclamation work.
"I understand [Mr Walker's] view and cannot give him any further assurance," he said.