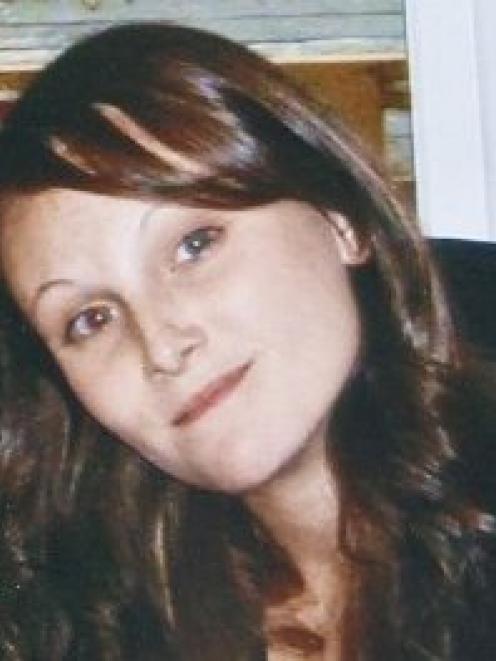 An educational healthy-relationship programme inspired by the death of Dunedin woman Sophie Elliott is to be offered to all New Zealand schools in the coming weeks.
It has been nearly a year since trials of the Loves-Me-Not programme began in nine schools across the country, including Waitaki Girls' High School and St Kevin's College in Oamaru.
The one-day course for Year 12 pupils involves police, the ''It's Not OK'' campaign team, social agencies and teachers, and focuses on identifying differences between healthy (equal) and unhealthy (controlling) relationships to prevent violence.
The programme was established after Sophie Elliott was stabbed to death in 2008 by her former boyfriend, Clayton Weatherston, at her family home in Ravensbourne.
An impact evaluation of the programme was conducted by Dr Liz Gordon, of Pukeko Research, who concluded the trials had been remarkably successful from pupils' points of view.
Sophie's mother and Sophie Elliott Foundation co-founder Lesley Elliott said the police executive had since agreed to implement the programme, and its future use in schools was assured.
New Zealand Police was now developing a plan to implement Loves-Me-Not through the country's 12 district commanders, using existing police resources, Mrs Elliott said.
''It's very exciting. It's exactly what I wanted. It's going to be up and running.''
Each district was asked to implement the programme in one school each year, but it was hoped it could be introduced to as many as six schools per district each year, she said.
''If they can do more, that would be great.''
The programme will be delivered to year 12 pupils by three police-trained facilitators - a teacher, a police officer and a representative of a non-governmental organisation working in the field of family violence prevention.
About 20 schools across the country had expressed an interest in running the programme, Mrs Elliott said, and she believed numbers would increase dramatically as word spread.
Columba College and St Hilda's Collegiate School hoped to run the programme this year, she said.
Waitaki Girls' High School principal Tracy Walker praised the programme.
''It really gave our year 12 students some education around relationships and how to recognise if they are in an unhealthy or controlling relationship, and some skills and strategies to deal with that.
''It taught them things they needed to know - skills for life.''
After the course, there was anecdotal evidence of girls recognising they were in an unhealthy relationship, and they sought help, Ms Walker said.
''It also really empowered other girls to recognise if their friends were in an abusive relationship and how to help them.
''It tightened their awareness that if it doesn't feel right, it probably isn't right.''
Staff, parents and pupils were pleased the school took part, and she planned to run the programme again this year for year 12 pupils, Ms Walker said.
What to look for
Early signs of abuse in relationships.
-Partner tells you who you can see, what clothes to wear, how to have your hair or make-up.
- Wants to know where you're going, who you're with, when you will be home.
- Displays stalking behaviour and accuses you of being unfaithful and flirtatious.
- Threatens to abuse you, your family, friends or pets.
- Nasty behaviour towards pets is a frequent early warning sign.
- Threatens to commit suicide.
- Displays changeable/volatile behaviour.
- Is coercive, pressuring you to do things you don't want to.
- Physically abuses you by hitting, punching, choking or pushing.
- Communication is haphazard and unreliable.
Source: Sophie Elliott Foundation