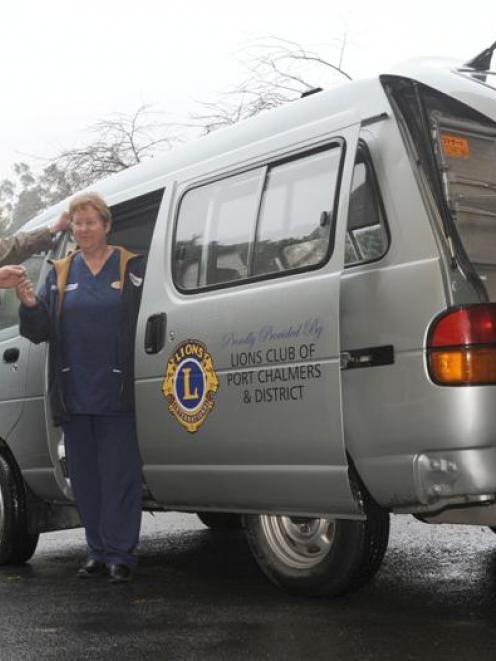 A service club's donation is helping Wakari Hospital patients get out and about without having to call a taxi.
Port Chalmers and District Lions has donated a mobility vehicle to the Southern District Health Board to assist patients at the hospital's physical rehabilitation service, a unit that helps the elderly.
Community rehabilitation and older person's health service manager Robert West said owning the vehicle meant less reliance on taxis.
"There are only so many mobility taxis available in the community and often when a patient is dropped at their destination they can be stuck there for some time."
The handover was marked yesterday by a low-key ceremony.
The service had been using the van for about a month, and it had made a big difference already, Mr West said.
"We now have the flexibility to travel when needed and there is no waiting around."
The hospital would save a "considerable amount" on taxi fares, while Otago Healthcare Charitable Trust would pay the van's running costs for the next two years.
Port Chalmers and District Lions vice-president Steve Bodmer said previously the club lent the van, a Toyota Liteace, to individual families in need, but it was decided more people would benefit by giving it to the district health board.