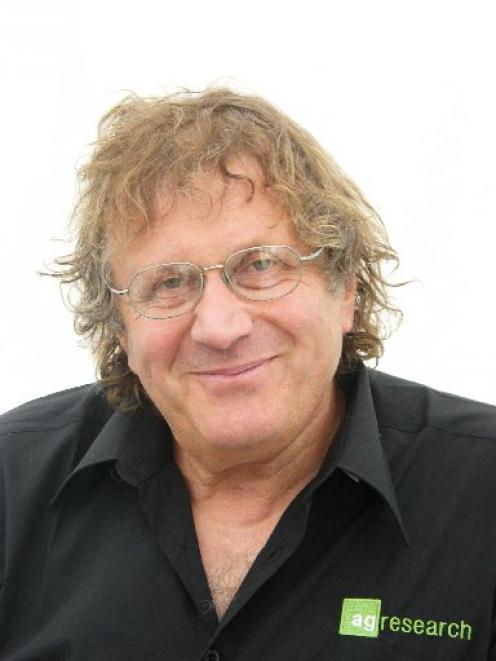 Urgent action is needed to develop new approaches and improve tools to protect New Zealand's environment and economy from pests as some older approaches to pest management become ''obsolete'', a new Royal Society of New Zealand report says.
''Pests have and are costing the country billions of dollars, both in terms of revenue lost and in control costs.
"There are also very substantial environmental costs associated with loss of native biodiversity and New Zealand's clean, green reputation,'' Challenges for Pest Management in New Zealand co-author Dr Stephen Goldson said.
''Doing nothing is not an option.''
The total direct cost of vertebrate pests such as rats, possums and stoats to the primary sector was estimated to be about $1 billion per year while pastoral weeds were estimated to cost the country $1.2 billion per year.
Losses to aquaculture from a single species was about $15 million, the report said.
Ongoing targeted investment was needed in improved tools and technologies, such as fertility suppression and biological control, to counter increasing pest resistance and the loss of older, now less acceptable pest management tools.
More species-focused biological research was needed so that new approaches could be developed and appropriately targeted, he said.
''It will be necessary to engage early with the public over novel pest control tactics or risk losing the battle for control of pests.''
Research into monitoring and surveillance technologies was also critical, because early detection of pests was essential to successful eradication, Dr Goldson said.
New Zealand also lacked specialists with taxonomic and ecological expertise.
Report contributor and Landcare Research invasive pests portfolio leader Dr Andrea Byrom said the aim of the report was to raise public awareness of the seriousness of pest management.
The Department of Conservation's Battle for our Birds was an example of how critical pest management was to protect threatened native birds.
''It is a balance between being able to deliver key outcomes now such as tools versus investment for the future.''
There was a need for novel techniques and for people to ''think outside the square'' when coming up with future pest management strategies, she said.
There were challenges with some tools and techniques, such as the aerial spread of 1080, being controversial.
''There is a lot of debate but the scientific evidence is very clear. There is not the impact on non-target species that people worry about, especially birds.''
While more investment and urgent action was called for, New Zealand's research agencies were working on many initiatives, some high-tech, some low-tech, to improve pest management options, she said.
From toxins highly specific to certain pests to breeding infertility into male mice or modifying rat traps to provide low cost options for communities, there was a ''lot of good stuff going on''.
Citizens could play a huge part in pest management, as Otago Peninsula's possum eradication programme showed, Dr Byrom said.
They could help identify new pests or the reintroduction of pests.
The panel was chaired by Dr Matt McGlone and also included Dr Graeme Bourdot, Prof Mick Clout, Dr Wendy Nelson, Dr Alison Popay, Dr Max Suckling and Dr Matt Templeton.
Pest management challenges
- New Zealand remains under intense pressure from pests.
- Ongoing targeted investment is needed.
- Urgent need to develop new approaches and tools.
- More emphasis needed on surveillance and pest monitoring.
- Many pest management tools can no longer be used.
- More understanding of pests' life cycle and population processes.
- Citizen science should play stronger role.
- Improvements to public engagement needed with new tools.