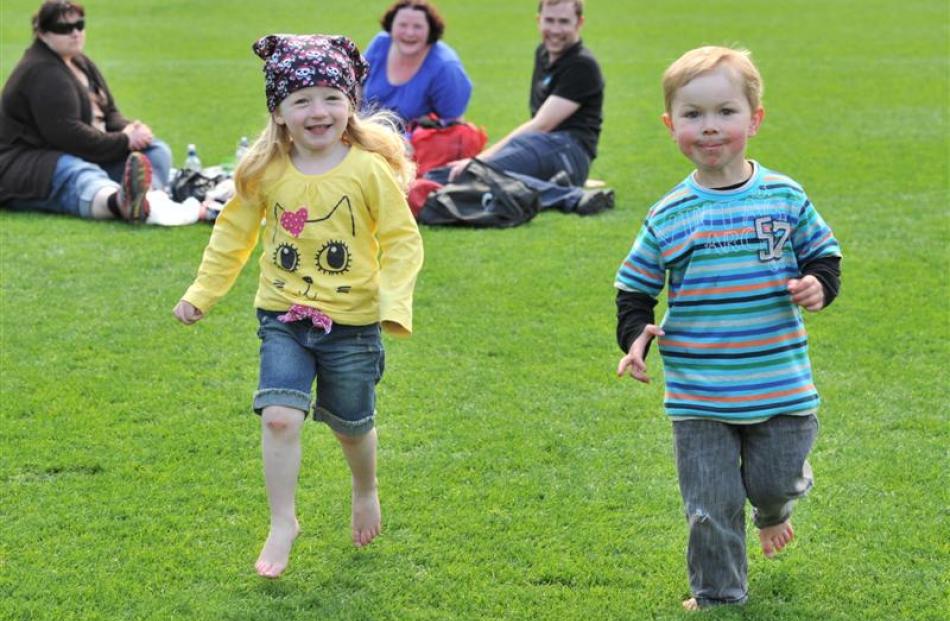 There were tackles, kicks, tries and goals on the Forsyth Barr Stadium pitch yesterday afternoon, but not a paid athlete in sight.
Children and teenagers dominated the field during the inaugural pitch invasion between 2.30pm and 4pm.
Dunedin Venues Management Ltd (DVML) opened the pitch to the public in an effort to provide more community use of the venue.
During sports seasons, it was off-limits to keep the grass intact.
Up to 300 people made use of the pitch, following an Otago United game and alongside an extended Sunday stadium market.
DVML chief executive Darren Burden said he hoped to open the pitch to the public whenever possible.
"This is something we would like to consider doing more of.
It's just a question of finding the right window of opportunity on our events calendar," he said.
The stadium will host an international rodeo event on November 17, after which the grass pitch will undergo a month of repair. It will then accommodate at least four major entertainment events in January and February, before the sports season begins with Highlanders, Warriors and Phoenix games.