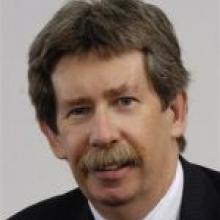 Urgent systems improvements are required at Dunedin Hospital where demoralised staff are struggling to provide safe services, the National Health Board says.
In a damning assessment of the hospital's systems, the national review team says dedicated, committed and passionate staff are hampered by management and leadership structures, entrenched negative behaviours and poor decision-making processes.
"This has resulted in a culture of disempowerment, which is a major risk to Dunedin Hospital, and to Southern DHB and its future development," the report, commissioned in May, says.
The assessment team, brought in to review hospital systems after concerns were raised about several services, said it was clear the "dedication of staff allows the hospital to function better than it should with these impediments".
Southern District Health Board member Richard Thomson defended his organisation yesterday, saying it was a "little unfair" the report did not acknowledge funding constraints.
SDHB chairman Joe Butterfield and board chief executive Brian Rousseau refused to comment, saying they had only just received the report.
The report contains four broad recommendations and 45 specific actions, 26 of them to be completed by the end of this year, including a revamp of the board's overall management and clinical leadership structure.
Health Minister Tony Ryall last night said the report had identified longstanding problems that had not been addressed at Dunedin Hospital.
"I now expect the board to address the issues and recommendations. I am confident that Mr Butterfield and the board will do so."
A robust and well-understood patient safety and quality framework, and networks to ensure a safer hospital, should be put in place immediately, the report says.
The implementation of the recommendations was "critical to the recovery and safety of services and systems at Dunedin Hospital and to restore confidence in the DHB".
The report says managers are unclear about their obligations and roles, and respond to issues in an ad-hoc, reactive, short-term and expensive way.
It calls for the development and delivery of a properly aligned vision and strategy to support the health needs of the community across the whole board area.
The review team leader, National Health Board service improvement manager Jill Lane, said the joint assessment implementation steering group proposed to oversee the recommendations, through about 18 months, would be led by an outside clinical leader, yet to be named.
Asked about what might have happened without the assessment, Ms Lane said she would not like to think about that.
She said the report "speaks for itself" and if the hospital had continued as it was, it "wouldn't be a particularly happy place".
The organisation had the opportunity to use the report as a "launching pad for the future" and she was keen to see the discussions focused on the future rather than people feeling they were being "constantly told off" for past things.
Although the report mentions several times the effect of cost-cutting measures on services and behaviour, the issue of the adequacy of funding for the cash-strapped board, which has been trying to get out of deficit, is not addressed.
The costs related to any changes proposed are also not spelled out, even though they will involve spending outside the board's existing approved budget.
The team wants a clinical capital expenditure programme for the next three years developed by December.
In its section on surgery, it points to the inadequacy of the existing theatres where many types of modern machinery do not fit into the rooms, or the theatres lack enough electric plug outlets to connect machines.
Added to this was the issue of the hospital's emergency power standby generator, which could not physically cope with any greater load and was in desperate need of an upgrade; something which has been identified on the risk register since April 2009.
Mr Ryall's office said funding for the generator was part of $24.38 million capital funding annnounced last year for redevelopments at Wakari and Dunedin hospitals, but could not advise whether the money had actually been provided.
The report is critical of the existing clinical and management structure which it describes as cumbersome, unco-ordinated and confused, and replicated in both Dunedin and Southland hospitals.
Proposals for a more integrated structure from chief executive Brian Rousseau after the merger last year were virtually abandoned after criticism from staff.
Ms Lane said restructuring at that time would have made a difference, and she said it had been described by staff as a lost opportunity.
The proposed new structure must have a regional service delivery focus, remove duplication and give clear accountability and authority, the team said.
Ms Lane said clinicians felt the discussions on regional services were couched in terms of winners and losers, and the report referred to a perception of a "big brother attitude" in Dunedin with regard to Southland.
While relationships within some services were good, internal communication generally appeared poor, and effective team work aimed at ensuring a good experience for the patient was lacking.
There was also a perception that "difficult and disruptive behaviours go unchallenged, or are rewarded, and there is a reluctance to challenge long-standing individual practices or dominant personalities".
The reactive nature of managers' decision-making meant many staff members felt priority was given to the loudest voice.
Preoccupation with financial performance had led to a fear among managers that their positions were at risk if targets were not met.
This resulted in attitudes that were "fearful, conservative, risk-averse, and struggle to be future-focused".
---
RECOMMENDATIONS
• Ensure staff understand board's vision and strategic direction.
• Upgrade backup electricity generator at Dunedin Hospital.
• Confirm one waiting list for gastroenterology procedures across the whole board area.
• Define financial boundaries reflecting previous Otago and Southland boards.
• Provide four extra hours of CT and MRI scanning, Monday to Friday.
• Establish a 1.2 full-time equivalent pharmacist position to maintain the e-prescribing programme.
---