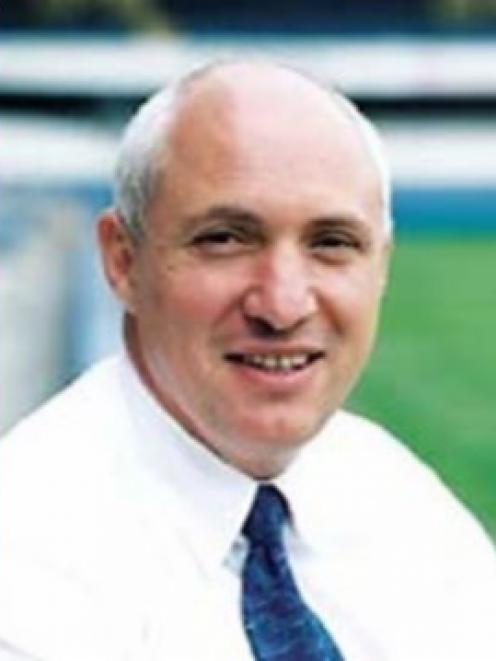 The Welshman head-hunted to manage the Forsyth Barr Stadium in Dunedin is set to become the Dunedin City Council's second highest-paid employee.
David Davies (50) has negotiated an annual salary of up to $250,000 for his role as chief executive of Dunedin Venues Management Ltd (DVML), the company formed by the council to run the stadium and other ratepayer-owned venues.
The salary package - including an at-risk portion linked to performance - is second behind chief executive Jim Harland's $335,000 a year. Mr Davies will have already cost the council $21,000 by the time he arrives to take up his new role later this month - the amount the council has agreed to pay for Mr Davies and his family to ship their possessions to Dunedin.
That was also believed to be the largest sum paid by the council to relocate a new employee, Mr Harland confirmed when contacted.
The council had previously paid relocation costs for staff recruited offshore, "but not at such a senior level with a household with them", Mr Harland said.
Details of Mr Davies' salary were released to the Otago Daily Times by the council following a request under the Local Government Official Information and Meetings Act 1987.
His package fell "within the $230,000 - $250,000 band", including the at-risk portion, the council release said.
Mr Davies, who is still in England, did not respond to emailed questions about his salary last week.
Speaking last month, he would only say he was being "appropriately rewarded".
Contacted about the appointment, Mr Harland confirmed Mr Davies would become the council's second highest-paid member of staff, behind himself.
Mr Davies' salary was based on the New Zealand conference, convention and venue market, and benchmarked against other top venues, including Auckland's Eden Park, and companies including Christchurch-based events management firm Vbase, he said.
"It reflects the market . . . and, related to that, it reflects the commercial responsibilities that go with that."
Those responsibilities included dealing with the lack of guaranteed income for the Forsyth Barr Stadium - less than two years before it is due to open in August 2011 - and the "start-up situation" to be worked through by DVML, he said.
"We wanted the best candidate to do the job, and in our view we have succeeded in doing that," Mr Harland said.
"It wasn't a question of money . . . There's a business plan that needs to be achieved.
"You need a leader who can achieve the revenue targets and ensure expenditure is kept under control."
Mr Davies' experience would be a key factor, Mr Harland said.
He was head-hunted by New Zealand recruitment company Sheffield Search following an international hunt that attracted 92 candidates.
His CV included roles as chief executive of the Queens Park Rangers football club and London Wasps rugby club.
He has concert promotion experience, and controlled Manchester Arena - the largest indoor arena in Europe, with space for 21,000 people.
Most recently, he was managing director of DHP group, specialising in the management of bands, venues and events, including up to 700 concerts a year.
Asked if Mr Davies had taken a pay cut to relocate to Dunedin, Mr Harland said "you would have to ask him that".
However, he described Mr Davies' package as "a fair starting point", with Dunedin salaries that were "typically not as high" offset by lower living costs and the "unique" opportunity provided by the role.
Mr Harland would not say how big the at-risk portion of Mr Davies' salary was.
The assessment criteria would be set by the DVML board once Mr Davies was in Dunedin.