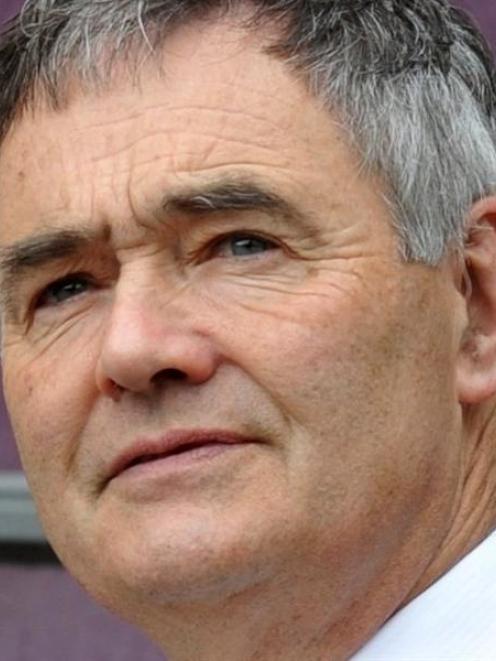 The  fate of Dunedin's proposed $100 million waterfront hotel hangs in the balance, but a decision on whether to proceed - or abandon the project - could be just weeks away, it has been confirmed.
Dunedin Mayor Dave Cull told the Otago Daily Times all parties were working to address ''complex'' issues but he could offer no guarantees a way forward could be found.
''I'm keeping all my options open. I don't think there's any guarantees anywhere,'' he said when contacted yesterday.
Mr Cull's comments came as he confirmed two further meetings with the developers - Queenstown-based Jing Song and her husband, Chinese construction company owner Ping Cao - had taken place in recent months.
The most recent was in Auckland on December 4, when Mr Cull and the developers had initial talks about the ways traffic, noise, pedestrian access and other issues arising - if the hotel was built at 41 Wharf St - could be addressed.
Proposed solutions were also on the table, but no agreement had been reached, and Mr Cull said he could not elaborate.
''Frankly, we're still working through them because they're complex and many.''
However, Mr Cull expected the developers would be in a position to ''come to some conclusions'' within the next month or so.
That could mean reaching agreement on the process to follow to advance the project, which could lead to a fresh consent application, a plan change process or some other mechanism, he said.
Alternatively, the developers could conclude the project was unworkable at 41 Wharf St, and would then have to decide whether to consider other sites or to abandon their plans altogether, he said.
''All of those are possibilities.''
The plans for the 27-storey hotel and apartment tower on the city's waterfront were unveiled by Betterways Advisory Ltd director Steve Rodgers, a Dunedin lawyer, in May 2012. The council's hearings committee opted to decline consent after considering 507 submissions.
Betterways has since appealed the decision to the Environment Court, although the parties were continuing to discuss solutions.
Ms Song could not be contacted yesterday and Mr Rodgers would only say there were no new developments to report.
Mr Cull met the developers in Auckland on October 16 to consider the results of independent planning advice, offered by the council immediately after the decision was announced.
Yesterday, he said all parties hoped for a speedy conclusion to the talks.
''I'm pretty sure that Ping and Jing and the developers want some conclusions too ... they don't want to be still working through this in six months' or a year's time.''