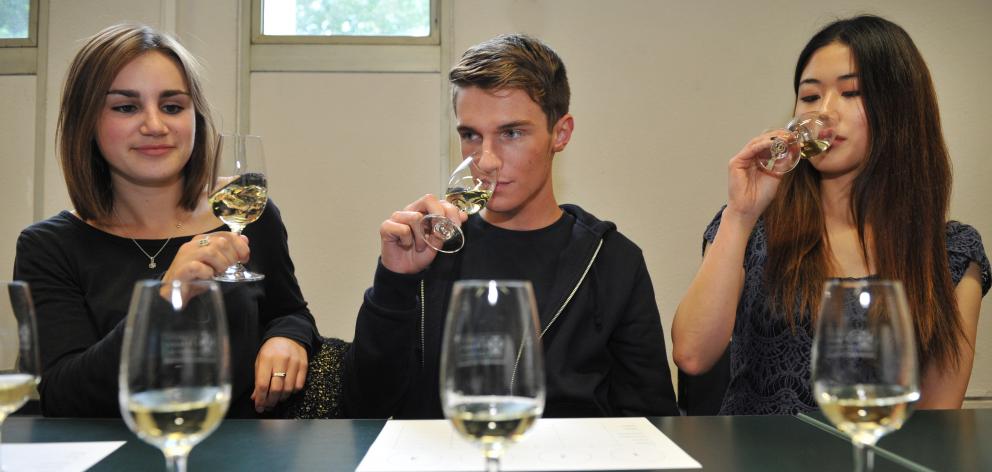 Seldom does a University of Otago paper encourage its students to drink, albeit responsibly.
Perhaps that is why the Tour214 introduction to wine business paper is so popular at the Summer School.
All 70 places in the course were filled this year.
University of Otago tourism lecturer and paper co-ordinator Dr Tara Duncan said the course provided an introduction to everything from viticulture and winemaking to the role of intermediaries, wine retail and the hospitality sector.
Students were also introduced to the role of wine and wine tourism in regional development.
A core component of the course was to teach wine appreciation skills, she said.
``Workshops are dedicated to the acquisition of wine-tasting skills and to gaining knowledge of a wide range of wines and aspects of wine marketing from around the world.''
The course included a field trip to Central Otago to give students direct exposure to winemaking operations and cellar door management.
She said the paper was ideal for those wanting to enter the wine industry. It was also a good course for developing wine knowledge to use in the business environment, and to learn more about the marketing and sales of ``symbolic'' consumer goods.
Like all Summer School courses, this one finishes with an exam on February 14.