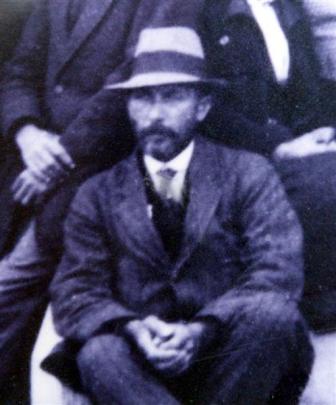 In the spirit of goodwill, a Royal walking cane given to a Karitane farmer and Maori translator more than 80 years ago, might be returned to the Royal Family.
The walking cane was given to the late John Matapura Ellison in 1920 at the end of a Royal tour in which he acted as ''licensed native interpreter'' for the Prince of Wales, who later became King Edward VIII.
Mr Ellison was associated with many Royal tours, beginning with the Duke and Duchess of Cornwall at the turn of the 20th century, and often travelled around the South Island translating conversations between Royal parties and Maori.
At the end of the 1920 Royal tour, Prince Edward presented Mr Ellison with his personal walking cane in appreciation of his service to the Royal party.
The wooden cane, with sterling silver cap bearing the motto of the Order of the Garter, has since been handed down through two family generations and is now held by John Matapura Ellison's grandson David Ellison (78), of Karitane.
''He was a tremendous man. The gift reflects his integrity and stature as a leader.''
Mr Ellison said he remembered listening to his grandfather ''chuckling'' as he recounted events from some of the Royal tours.
''The Royal party was marooned in Auckland [in 1920] due to a New Zealand Railway strike.
''When the Royal party reached Dunedin, a very large military parade was held. Otago Mounted Rifles and Rifle Battalions were ready for a Royal Review, when the horses were startled by a hare, which upset the horses and caused some soldiers to try and catch it. Chaos followed,'' he said.
''I hope there are no hares or rabbits around this Sunday.''
Mr Ellison was honoured to have inherited the ''treasured'' piece of New Zealand history, but said he would eventually return it to the Royal Family.
''My plan is to return it, because we've had it for nearly a hundred years and it's time that it was returned like all these other treasures that are coming back to New Zealand.
''We love it when we get our treasures back that were either stolen or sold or given away over a century ago - like the head remains which have been returned to Te Papa in Wellington.
''I thought, in that spirit, it would be nice to return the walking cane.''