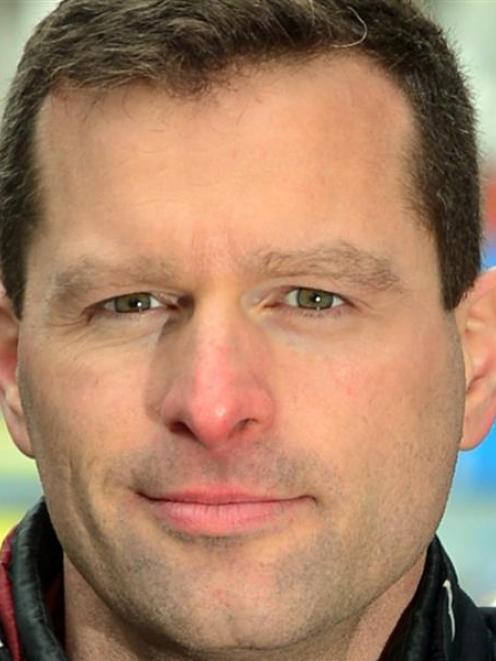 The widow of cyclist Dr Li Hong He has not returned to the Dunedin arterial road where her husband was killed and will not attend a memorial ceremony there on Monday, Spokes Dunedin secretary Dr Robert Thompson says.
''It is still too painful for her. She told me she has not been down this stretch of road since he was killed.''
A plaque in memory of Dr He would be unveiled on an exterior wall of Dunedin Hospital in Cumberland St at noon on Monday. A white memorial bicycle would be parked near the memorial until December. In many countries people put a white bicycle where a cyclist had been killed in traffic, Dr Thompson said.
The plaque would be near where Dr He was killed last November when an opening car door knocked him into the path of a stock truck as he cycled past Dunedin Public Hospital.
''We want to commemorate what happened and also look forward with the recent proposal for a protected cycleway on the one-way system.''
The New Zealand Transport Agency, in conjunction with Dunedin City Council staff and cycle advocacy group Spokes, has come up with two preferred long-term options for improving safety on Dunedin's one-way system, both of the options having cycleways separated from the road.
Speakers at the public memorial will include deputy dean Tom Kardos from the University of Otago faculty of dentistry where Dr He was a researcher and lecturer.
Dunedin deputy mayor Chris Staynes will speak on behalf of Dunedin. Associate Minister of Transport Michael Woodhouse will speak about road and cycle safety.