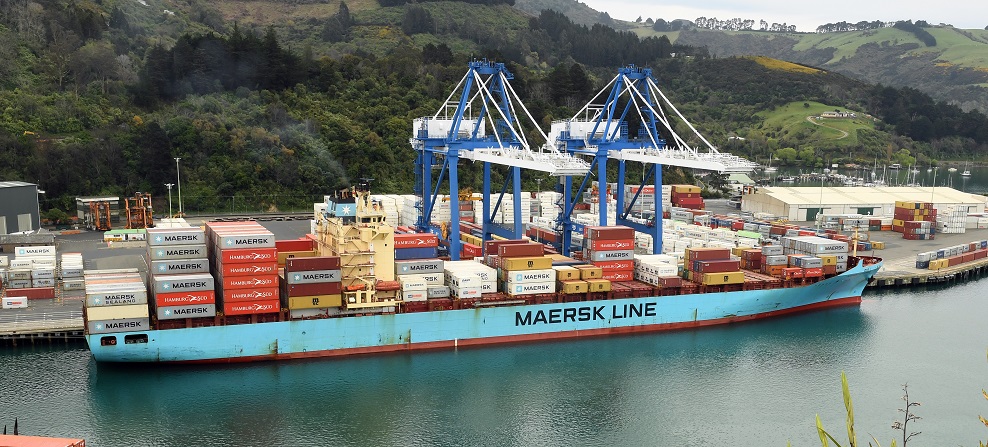 A Port Otago worker appears to have had a lucky escape after being struck by a container being loaded on to the vessel Maersk Inverness at Port Chalmers this morning.
Police and fire and ambulance crews were called to the scene in Beach St about 11.30am.
Port Otago marine and infrastructure manager Sean Bolt said the man, who was taken off the ship using a man-cage slung under a container crane to a waiting ambulance, had been "struck by a container''.
Although the man was able to walk, Mr Bolt said he was taken to Dunedin hospital for a check, in case there were any internal injuries.
A St John spokeswoman said the man had sustained ''moderate'' injuries but could not provide any further details.
Mr Bolt was unable to provide further details of the incident, as it was now under investigation by Maritime New Zealand.
Loading of the Maersk Inverness was stopped following the accident, and was expected to resume at 7am tomorrow.
The ship is due to depart about noon tomorrow, once the four hours of loading was completed, which meant it would be about 24 hours behind schedule. 
 - additional reporting Elena McPhee