A judge has addressed the grieving family of slain British backpacker Grace Millane, saying "your grief must be desperate".
Judge Evangelos Thomas told Millane's family, "all of us hope justice for Grace is fair, swift and ultimately brings you some peace".
READ MORE
He was speaking during the first court appearance of the man accused of her murder.
The 26-year-old appeared this morning in Auckland District Court after the discovery of Millane's body yesterday in the Waitakere Ranges.
He walked into the dock at the Auckland District Court today wearing a blue boiler suit.
The Millane family was in court for this appearance.
"All of us hope that justice for Grace is fair and swift and ultimately brings you some peace," Judge Thomas said at the outset of the hearing.
"That will not be happening today. There will be no judgment today."
He said there would be a number of procedural issues which would need to be dealt with.
More than a dozen members of the press were also in court for the hearing, including several journalists from British television news stations and newspapers.
The public gallery was filled with dozens of people for the short appearance.
The man's lawyer, Ian Brookie, said: "A lot has happened in the last two days."
He sought interim name suppression for his client based on fair trial rights, which was opposed by police, the Millane family and media.
Judge Thomas declined the application for name suppression, however, Brookie instantly appealed the decision which automatically imposes a 20 working day suppression under New Zealand law.
Brookie added he has had "very limited disclosure" of evidence from police.
The barrister also opposed several applications from the world's media to film the accused.
Judge Thomas told the defendant: "As you will know, the allegations that you face and the background to them have been the source of much media coverage over the last eight or nine days.
"This is your first appearance, there are a number of media here wishing to cover the hearing."
The judge said the opening principle is for open justice and granted the media applications.
"If you do go to trial it will be some time away, a lot of water will have passed under the bridge."
Judge Thomas also said the man, who did not apply for bail, is going to be a "high-risk remand prisoner".
He remanded him in custody without plea to the High Court on January 23.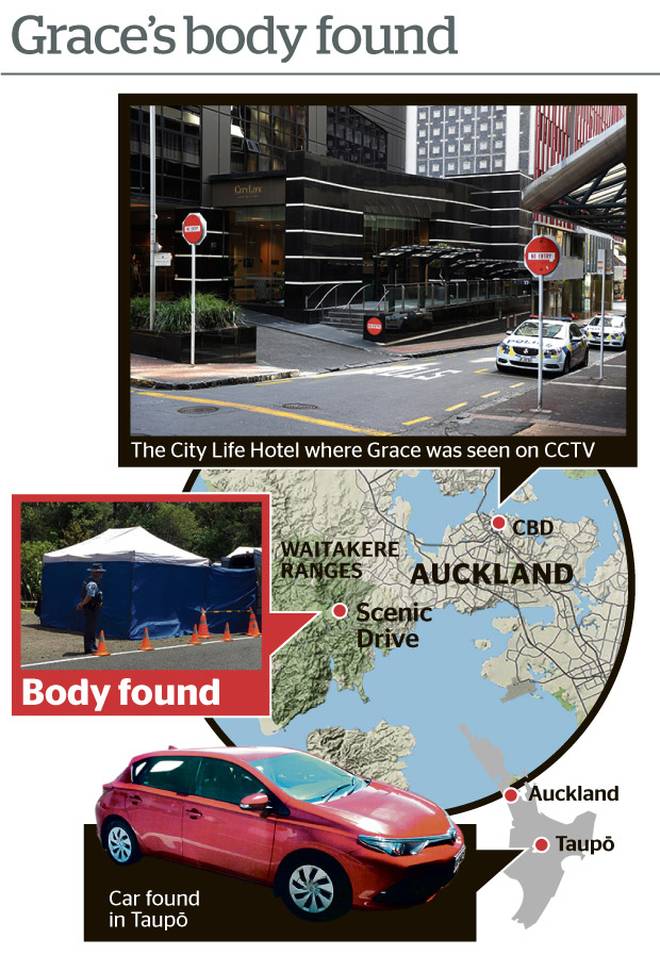 Meanwhile, new details about the accused can now be revealed.
The New Zealand Herald has viewed court documents that state who the man is, what he is alleged to have done and where he is from.
The Herald can reveal that the man is alleged to have murdered Grace Millane between December 1 and 2.
The man is listed as living on Queen St - the same address as CityLife Hotel where she was last seen alive. His occupation is not listed.
Millane's body was found in a section of bush just 10 metres off Scenic Dr in West Auckland's Waitakere Ranges yesterday, a week after her 22nd birthday.
The Essex woman, who recently graduated from university, came to New Zealand as part of a year-long solo OE. She arrived in Auckland just days before she was killed.
Millane was last seen on CCTV on Saturday, December 1 entering CityLife Hotel with a 26-year-old man. Police have not confirmed how they met.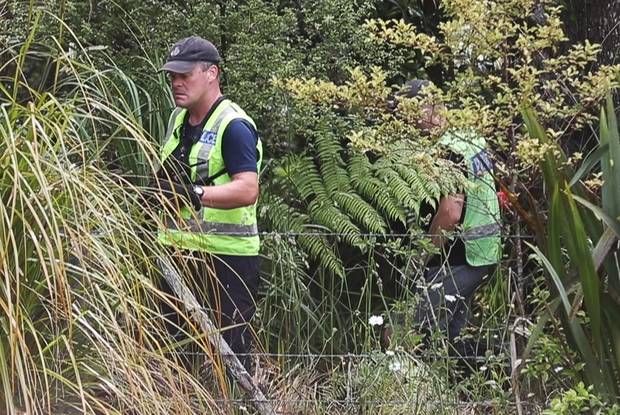 Detective Inspector Scott Beard yesterday released two photos of a 2016 red Toyota Corolla hatchback linked to Millane's death.
The car was hired from a central Auckland rental company just before lunchtime last Sunday and was later found in Taupo.
The investigation team were now calling on anyone who saw the vehicle in the West Auckland area between 6am and 9.30am last Monday, December 3, to contact them.
Beard, visibly emotional after delivering the news to Millane's family and then the media that a body had been found, said the focus of the investigation was now to piece together exactly what happened to the young woman.
"It is an unbearable time for the Millane family and our hearts go out to them," he said.
Beard said Millane's body was found as a result of "investigative work".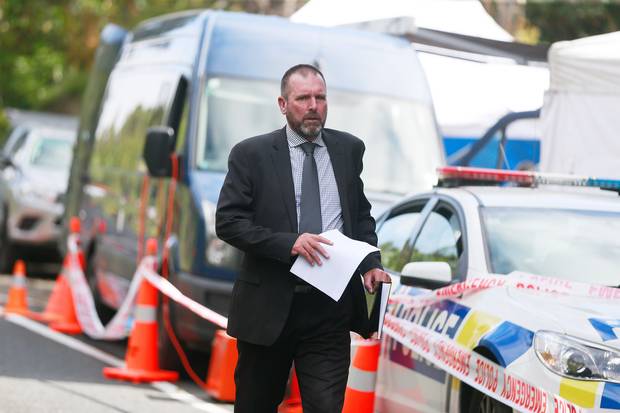 A team of 18 police officers, including forensic experts, spent the morning gathering evidence in a patch of manuka and scrub off a layby not far from the Waitakere dam carpark.
Officers dressed in white overalls were seen exiting the bush carrying clear bags. Large tents were erected on the side of the road and there were numerous police cars, both marked and unmarked.
By 4pm they had found her body.
Support for her family has been swelling around the world.
In New Zealand a number of vigils to honour Grace Millane are being planned. In Auckland a peace walk is also being organised for this Saturday, along Queen St in the CBD.
The search for Grace
October-November 2018
Grace Millane embarks on a year-long solo OE, starting in South America at the end of October, before she arrives in New Zealand on November 20.
She travels around the upper North Island, including Bay of Islands and Cape Reinga.
Friday, November 30
Grace arrives in Auckland and checks into the Base Backpackers Hostel.
Saturday, December 1
Grace makes contact with her family - the last time they will hear from her after daily messages back and forth.
Grace is captured on CCTV leaving Andy's Burgers & Bar, on the first level of SkyCity, at 7.15pm.
At 9.41pm, Grace is captured again on CCTV, entering the CityLife Hotel on Queen St with a man.
Sunday, December 2
Family become concerned after Grace doesn't respond to messages wishing her a happy 22nd birthday.
Wednesday, December 5
A missing person's report is filed with police.
Friday, December 7
Grace's father David Millane arrives in New Zealand.
Detective Inspector Scott Beard says police have "grave fears" for her safety.
Saturday, December 8
Just after 3pm, police take in to custody the man, 26, Grace was with at the hotel and find a "vehicle of interest".
At 5pm, Beard announces the investigation is now a homicide inquiry.
Sunday, December 9
A body believed to be Grace is found in the Waitakere Ranges.